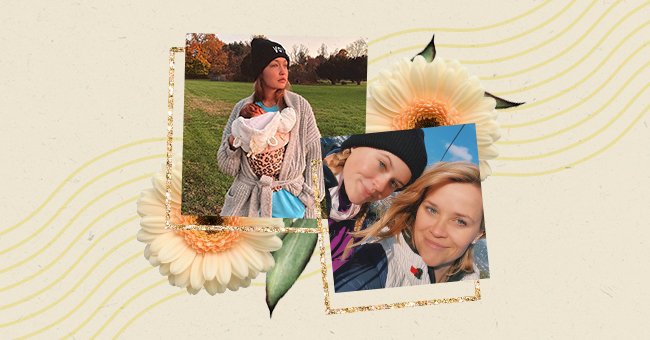 A Glimpse At The Cutest Hollywood Mom And Daughter Duos
With Mother's Day coming up, most of your attention centered around our mothers and our relationships with them. All anybody can think of is what they should get their mothers as gifts or what they can do to make them feel loved.
It is undoubtedly no different in Hollywood, except that the gifts will probably be much more extravagant. Daughters in Hollywood spoilt their mothers all the time but got their time to shine on mother's day.
We decided to take a look at Hollywood's cutest mother-daughter duos in celebration of mothers everywhere.
Gigi Hadid and Khai
Gigi Hadid may only have just recently become a mother, but the love that she has for her daughter is adorable, and the life that they will share is going to be incredible without a doubt.
This mother and daughter duo has a lot to look up to in relationships because of Gigi's adorable relationship with her mother, Yolanda. The pair have an excellent role model to look up to and will do her proud.
Gabrielle Union and Kaavia
Gabrielle Union is an icon all on her own, but it lifts her to all new heights in our minds and hearts when we see her with her daughter. You can see how much the two love spending time together and what it means to have each other.
This is the type of relationship any mother aspires to have with her young daughter, experiencing the world together with no worries about what is going on outside of the bubble that is their family.
Goldie Hawn and Kate Hudson
Talk about a dynamic duo, Goldie Hawn and Kate Hudson are both icons in their own right, but bringing them together and acknowledging that they are mother and daughter is something for the history books.
The pair has taken Hollywood and the world by storm, and their relationship is extraordinary. Although they have had their ups and downs, as any mother and daughter does, they are loving and appreciative of one another.
Victoria and Harper Beckham
Being the girly girl that Victoria Beckham is, she was probably longing to have a daughter long before Harper was even a thought, and to see the two together is to know that they love one another very much.
While Harper is tomboyish (who wouldn't be with the older brothers and father that she has?), she still likes to play dress-up with her mom whenever she can, and it is clear that Victoria loves it just as much as harper does.
Kylie Jenner and Stormi Webster
Stormi Webster was kept secret from the world until after her birth and quickly became one of the most famous celeb babies ever. With the famous family that she was born into, there was no doubt that she would spend her life in the limelight.
However, this tiny Hollywood tot has an even more famous relationship with her mom, Kylie Jenner. Jenner has often referred to Stormi as being her best friend, and it is clear that Stormi looks up to her mom as well.
Serena Williams and Alexis
Having a strong and powerful mom that can also play dress-up with you whenever you feel like it might be one of the most critical things in a little girl's life. Luckily for Serena Williams' daughter, she has exactly that.
While Serena has a strong body and is extremely powerful in the tennis world, she is never too busy to set work aside for a moment and play with her daughter Alexis, even sometimes tagging her along to essential photoshoots.
Cindy Crawford and Kaia Gerber
With a mom as gorgeous as Cindy Crawford, there was no doubt that Kaia Gerber was going to be a showstopper but put the two together, and you have a recipe for the most beautiful woman alive.
These two beauties do not only have their looks going for them, though, but they are also each successful in their own right and have the most adorable relationship of mutual respect and understanding.
Kourtney Kardashian and Penelope Disick
The first female grandchild to be born into the Kardashian/Jenner clan was Penelope, and she was so loved by every member of the family from the moment she was born. She has been showered with love and affection by everybody, but most especially my mom, Kourtney.
While Kourtney has said many times how much she loves being a boy mom, it is clear that she has a special relationship with Penelope that centers around being a mother to a girl and sharing things with her that she can't with her boys.
Lisa Bonet and Zoe Kravitz
Lisa Bonet and Zoe Kravitz might be two of the most gorgeous women on earth, and the fact that they are mother and daughter makes it all the better. They are each unique and powerful women, but together they times their power by ten.
Their relationship is beautiful in that they are each their own woman without having to identify themselves by being related to one another. However, they are proud to be such a significant part of each other's lives.
Reese Witherspoon and Ava Phillipe
Talk about a mini-me; Reese Witherspoon and her daughter Ava Phillipe look somewhat similar to a before and after photo that was taken a couple of years apart. Ava looks exactly like her mom, and it is clear that she's proud of it.
The two share a special bond, with Witherspoon taking Phillipe as her plus one to a few of her red carpet events and sharing her life with her daughter wherever possible. Not only is the duo adorable, but they are successful too.