About us
Who We Are
Womanly Live is the ultimate online resource for the creative, career-driven woman, a media company focused on making positivity louder. At Womanly Live, we're dedicated to finding ways to make your life more inventive, beautiful and manageable. With a focus on Beauty, Fashion, Wellness, and LifeStyle, we hope to make you feel inspired! No matter your background, weight, skin tone, hair type, or budget, you can come to Womanly Live and feel like you are being seen and represented.
Womanly Live seeks to empower readers with tips and insights from the latest lifestyle and wellness research and leading experts in the field — but presented in a fun, engaging way that helps readers lead happier, healthier lives.
Editorial Guidelines
Womanly Live is a reliable source with a commitment to integrity, authenticity, and quality. Our writers take pride in creating original, well-researched content in a respectful, honest, and fair tone.
Womanly Live asks all editors and writers to follow strict reporting protocols to ensure the accuracy of all information reported on the site. Studies must be reviewed before being cited in stories, and all factual information must be attributed to a reliable source.
Editors rely on interviews with expert sources to substantiate all articles, and each story is reviewed and fact-checked before being published on site. Articles are then regularly reviewed and updated to include the newest information available on the topic. If you notice something that doesn't seem up to date, please let us know by emailing us at: info@amomama.com
Womanly Live Team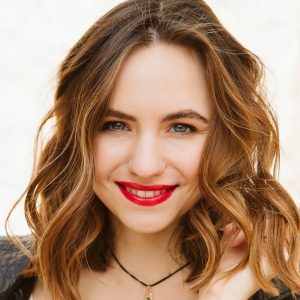 Krystyna Dovhal
Krystyna has been working in digital media with a focus on celebrities and fashion for over 7 years. Before joining Womanly Live this year, she was the chief website director of Marie Claire Ukraine. She also created content for commercial brands including Guerlain, Calzedonia, Volvo, FrewVille.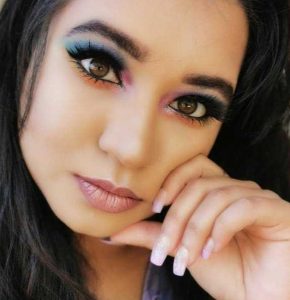 Ra'eesah Manack
Ra'eesah is a qualified makeup artist from South Africa. She started blogging in high school as a way of expressing her thoughts. After three years at University, Ra'eesah decided that occupational therapy was not her calling and instead decided to follow her passion for makeup artistry. She went on to earn her qualification as a professional makeup artist and became a freelancer. Her love for makeup, beauty and current affairs coupled with her experience as a blogger helped her land a writing job at AmoMama. After a year at AmoMama, she was given the amazing opportunity to focus on her passion for beauty and lifestyle with the launch of the Womanly Live.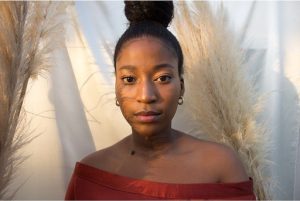 Siba Mosana
Siba is a South African writer and visual storyteller. Her honors studies in Film and Television have led her on several professional paths. She has explored her abilities in events and at an accelerator for creative entrepreneurs. Through her work, Siba recognized the urge to explore her creative interests further and soon ventured into writing. Her passion for female-centered content and flair for creativity earned her a spot on the Womanly Live team.
About Amomama
Womanly Live is part of the Amomama publishing family.
AmoMama team consists of over 120 people including video creators, designers, and administrative staff and creates engaging, meaningful content for women. We source information to provide over 21 million women from all over the world with authentic, honest, and exciting stories. We publish content in 4 languages: French, German, English, and Spanish.
Contact Us
Do you have something you'd like to let us know? Whether you have a comment or an idea to share, we look forward to hearing from you: info@amomama.com
Write for Us
We're always looking for experienced, qualified writers who share in our mission of honest, inclusive, expert-backed advice that leaves readers feeling educated, empowered, and understood. Interested? If that's you, send a few examples of your work to this email address: info@amomama.com
Affiliate Disclosure
Since we believe in being fully transparent, we want you to know that we participate in various affiliate marketing programs, which means we may get paid commission when you buy something you've discovered on our site. However, we only ever recommend products to you that we truly love and back 100 percent. The merchandise we feature on our site are always driven by editorial standards, not by affiliate deals or advertising relationships.
Disclaimer
Any medically related material presented on the womanlylive.com website is not an attempt to practice medicine or give medical advice. The content is not intended to be a substitute for professional diagnosis or treatment.
The information contained on this site is for informational purposes only and cannot be considered a source for diagnosis. This information should not replace consultation with your doctor or other qualified health providers and/or specialists.
If you believe you or another individual is suffering a mental health crisis or other medical emergencies, contact your doctor immediately, seek medical attention immediately in an emergency room or call 911. If you are located outside the United States, call your local emergency line immediately.