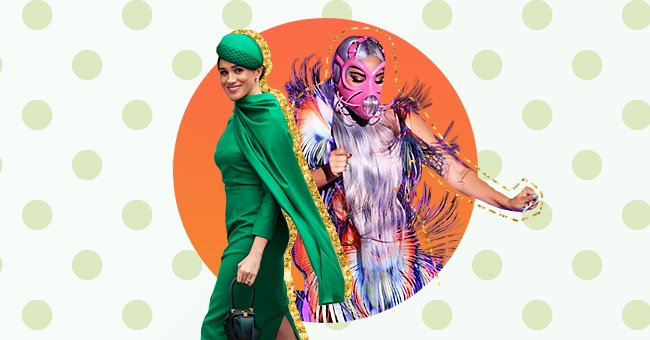 10 A-Lister Style Moments Worth Remembering From 2020
From Kate Middleton's cozy red Alexander McQueen coat to Lady Gaga's multicolored silk dress with an astronaut helmet, our favorite celebrities kept their fashion game strong all through 2020.
While we were busy making pancakes and trying to sane through the pandemic, the Hollywood stars were dressing up and making their unique style statements. The lockdown did slow down things a bit, perhaps not so much for the stars as it did for us.
Although most events suffered at the hands of the pandemic, there were plenty of instances that gave us some major fashion goals. Here is the year 2020 in review with the top 10 style moments worth remembering.
1.Lady Gaga
Lady Gaga's dress at the MTV VMAs 2020 was a sight for sore eyes. Everything from her multicolored silk dress to the stunning black boots and a pink astronaut mask (clearly ahead of its time) was on point.
2.Bella Hadid
Bella Hadid stunned in all black with her thong style and hoop earrings. Her dress was designed by a talented young designer, Nensi Dojaka, and she chose to collaborate with her brother for her styling.
3.Storm Reid
Storm Reid indeed raged up a storm with her black dress for the Paris Fashion Week Autumn/Winter 2020. She wore full sleeves all leather dress and paired it with grey heels.
4.Rihanna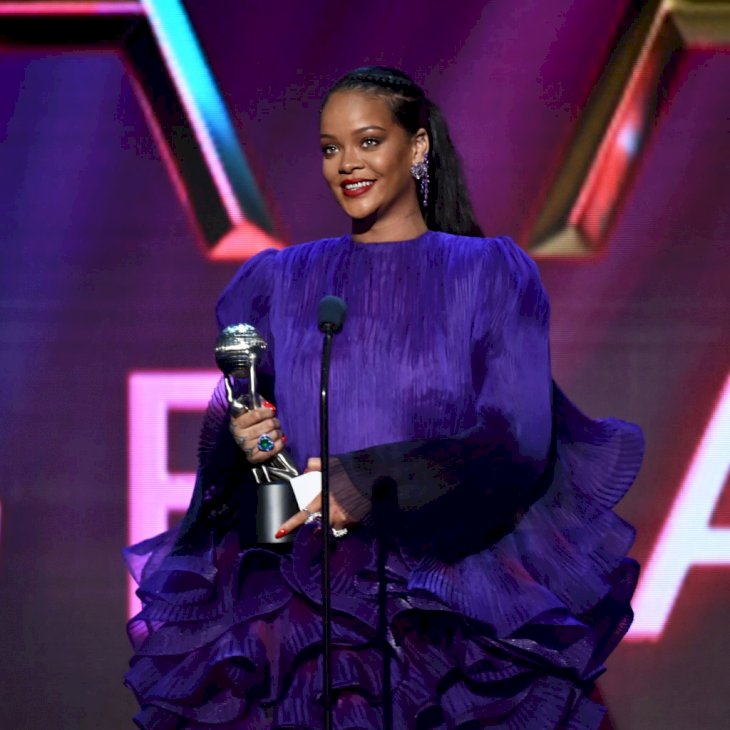 (Photo by Aaron J. Thornton/Getty Images for BET)
Queen Riri was quite the fashion diva as she donned a purple Givenchy dress at the 51st NAACP Image Awards. She was already a winner in the fashion arena before she posed with her award.
5.Cate Blanchett
Cate Blanchett looked ravishing in her peacock dress by Armani at the 77th Venice Film Festival. She also made a unique style statement by endorsing sustainability and recycling her previous attire on various occasions.
6.Tracee Ellis Ross
Tracee took a massive stride at the People's Choice Awards 2020. She won our hearts with her stunning golden dress and also the Fashion Icon Award 2020.
7.Meghan Markle
The Duchess of Sussex looked gorgeous in her green dress designed by Emilia Wickstead. She also carried a mini bag by Gabriela Hearst to complete her look.
8.Kate Middleton
The Duchess of Cambridge stunned in her red coat designed by Alexander McQueen and a matching scarf. She complimented her look with black gloves, black boots, and a black handbag.
9.Zendaya
Zendaya chose a Giorgio Armani black skirt with polka dots and matched it with a black top bearing crystal embroidery. She also bagged her Emmy for the Best Actress in a Drama for Euphoria.
10.Kamala Harris
The power lady, US Vice President-elect Kamala Harris, knows precisely how to wear her power suits, be it black or white. Her attire resonates with the message she puts forth and compliments her sense of style.