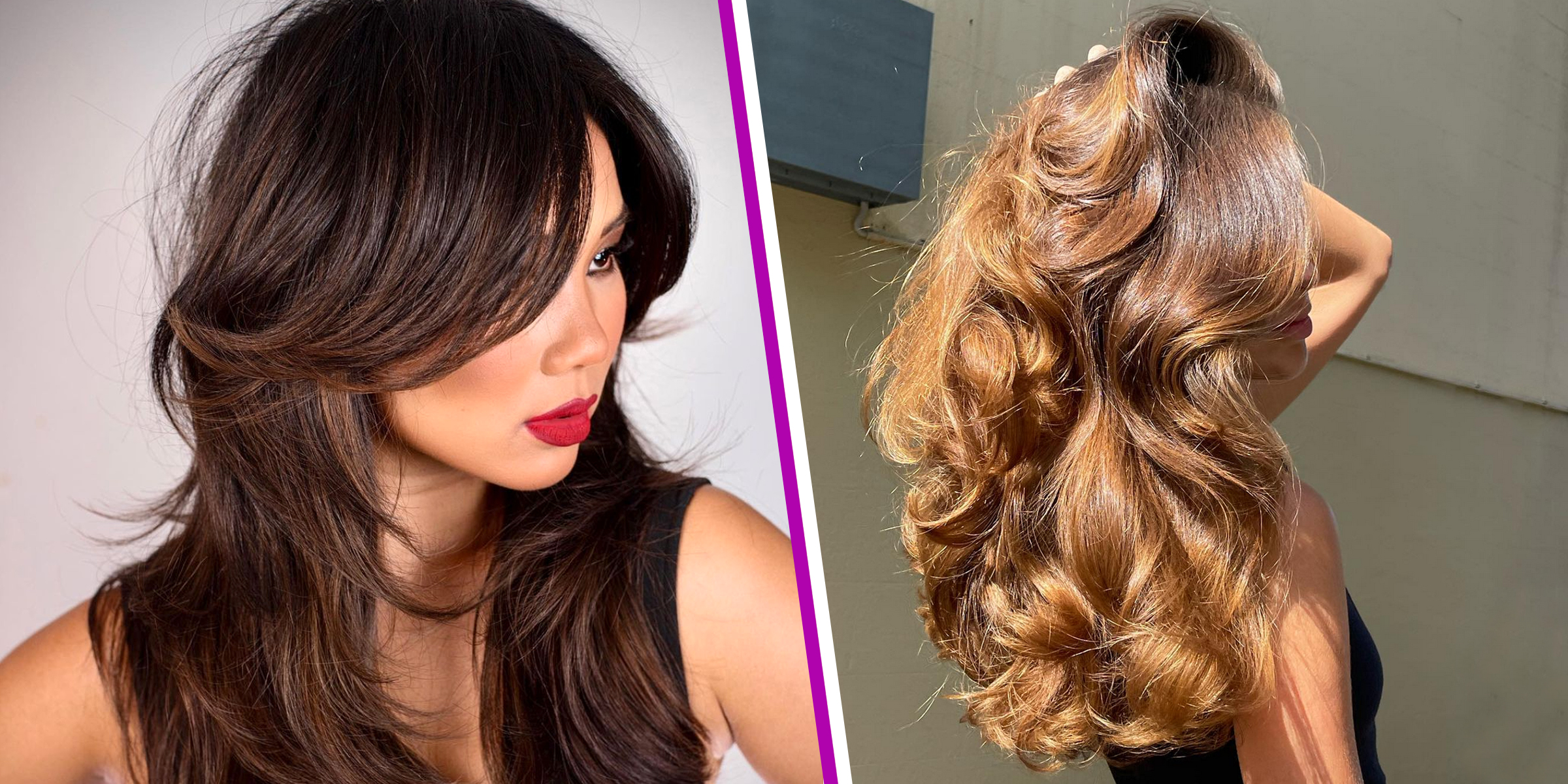 Two women rocking the butterfly haircut | Source: Instagram/quecolour | Instagram/ashleenormanhair
Butterfly Haircut for Thin Hair: Perfect for At-Home Styling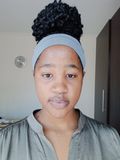 Like many hairstyles that have trended in recent years, the butterfly haircut is inspired by the decades-old shag haircut popularized by a famous TV character. It rests somewhat on the safe side for those wanting to try something new and can be done professionally or at home if one dares.
Although the butterfly haircut appears effortless when done right, quite a few elements contribute to its wispy look. It is generally described as a modernized version of the '70s and '90s shag haircut.
Parted midway or off-midway, it has plenty of layered movement with wispy ends that move away from the face yet create a flattering framing effect. This hairstyle also adds a feminine touch to a person's overall appearance, regardless of gender.
The Butterfly Haircut Can Be Adapted to Suit Many Textures, Including Thinning Hair
Although opinions vary, expert hairstylists have said that the butterfly haircut can suit various hair textures, from pin-straight to curly. Other sources say the haircut wouldn't work for type 4 hair. The butterfly haircut can also create the illusion of more volume for thinning hair.
Given the differing appearances of these textures, it's worth noting that the butterfly haircut won't turn out precisely the same for them all; however, its defining characteristics — layered movement, face-framing strands that mimic butterfly wings — can be maintained.
The Butterfly Haircut: How To Style It
Although many might opt for a salon visit to get a butterfly haircut (optimally shoulder-length or longer), others might prefer a DIY method. Thankfully, famed hairstylist Brad Mondo shared a tutorial in September 2022, which went viral on social media.
Getting this hairstyle done can be exciting, especially if the DIY method is successful. However, once one has it, it requires regular maintenance and styling. The routine is relatively simple and can be adapted to an already existing one.
Start by shampooing the hair, and if you're using a leave-in conditioner, ensure the hair is gently towel-dried first. Apply heat-protectant spray, comb the product through, then apply a styling cream before blow drying in medium heat until the hair is nearly dry.
Divide the hair into sections, then take a rounded brush, roll it into a section of strands, and blow dry for a few seconds with the dryer facing downward. Remove the dryer but hold the brush until the hair cools.
Then release and repeat. Once all the sections are done, apply a humidity-resistant hairspray and give the hair a gentle tussle so it takes shape. Check if there are any missed sections, then you're ready.
Individualizing the Butterfly Haircut
The haircut was heavily popularized by Rachel Greene, played by Jennifer Aniston, from the beloved 90's sitcom "Friends." Although the butterfly haircut was popular in the 1970s, Aniston brought it back when she starred in the show.
Many might opt to mimic the actress's former signature style, but there a plenty of ways to make it more unique. It can be done with bangs, big waves, or ginger-dyed hair. For those who are curly-haired, it is said to enhance bounce.