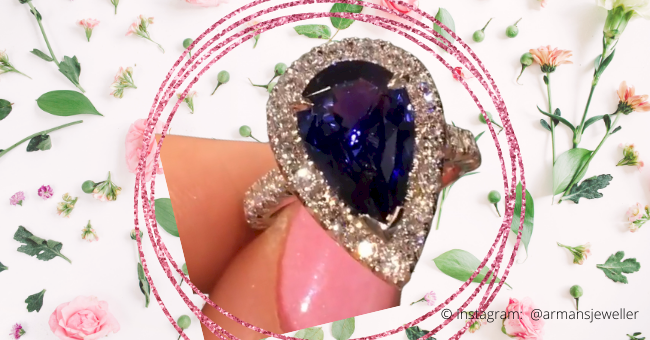 10 Alternative Engagements Rings For The Non-Traditional Bride
Sure, diamonds may be a girl's best friend, but sometimes you're not that girl, and you diamond just don't rock like that. For the bride who does things differently, here are some alternative engagement rings.
The non-traditional bride is often looking for ways to make life and the wedding unique and ways to personalize things; so they reflect a sense of individuality.
This may prompt one to seek alternative rings with different meanings or a stone that reflects their birth chart, or even something that's more ethically produced. The reasons are vast but luckily, so is the choice of alternatives. Check out these ten alternative engagement rings for the non-traditional bride.
Sapphire Engagement Rings
The most popular color to find a color for sapphire rings is blue, though they're available in various shades. Sapphire is the birthstone of September.
Emerald Engagement Rings
Emeralds are a glamorous green stone that's made its's mark as far as alternative engagement rings. The stone is durable enough for daily wear, ranking at seven points five to eight on the Mohs scale of hardness. Emeralds are the birthstone of May.
Ruby Engagement Rings
Rubies symbolize passion and courage, giving them a sentimental layer to mark the occasion. The stone ranks at a nine out of ten on the Mohs scale of hardness. Rubies are the birthstone of July.
Peridot
August's birthstone, this green (with a hint of yellow) stone. The unique color of this gem makes it perfect for the bride who wants something' one-of-a-kind.'
Citrine Engagement Rings
Citrine is the stone thought to bring peace and comfort, according to The Diamond Pro. It is durable enough for daily wear, and it's November's birthstone.
Alternative Colored Diamonds
Having either a combination of different colored diamonds or even one-color that you like can make for a unique and exceptional ring. Added to that, diamonds come in different colors like pink, blue, yellow, and even black.
Tourmaline Engagement Rings
The tourmaline crystal is believed to have particular healing qualities for the chakra, depending on which kind. They come in a variety of colors and make for unique engagement rings.
Moissanite Engagement Rings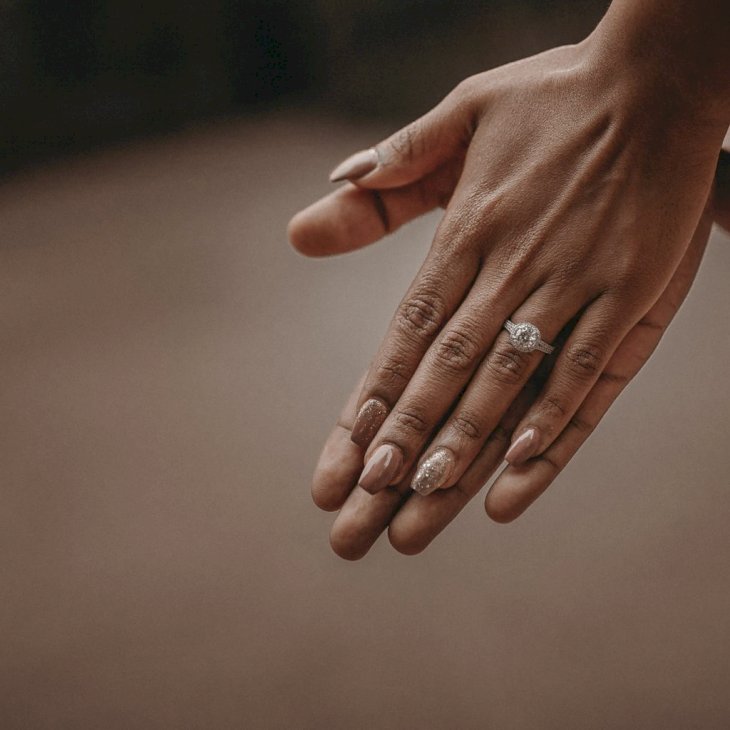 Photo by Alekon pictures on Unsplash
If you like diamonds and are looking for something similar, moissanite is a gem for you. It's similar to the diamond in many aspects, including appearance, and is nearly as durable, rating at nine out of ten on the Mohs scale of hardness.
Rose Quartz Engagement Ring
The universal symbol for love and peace, the delicate pink rose quartz. Despite its soft tint of pink, it a hard and durable gem.
Moonstone Engagement Ring
Moonstones are growing in popularity for engagement rings, and despite the name, they're not actually from the moon. The June birthstone is said to inspire love.