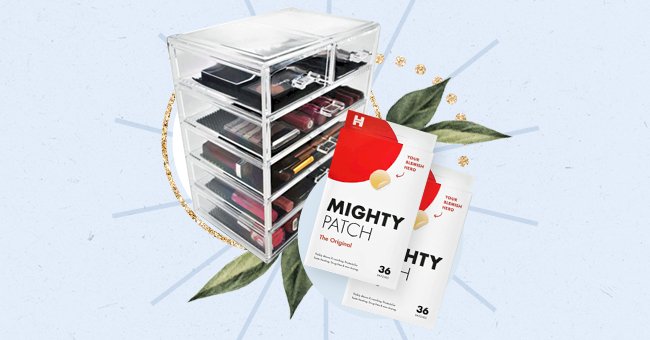 10 Amazon Items Worth Buying
Amazon is the one-stop-shop for all your necessities (including those hard-to-fight impulse buying urges). Whether you're looking for the most effective beauty and skincare products, WFH essentials, or a must-have kitchen utensil, here's everything that the giant retailer has in store for you.
Amidst the lockdown blues, Amazon has had our backs, providing a wide variety of products, ranging from cosmetics to household items and nearly everything under the sun. You name it, and your favorite e-retailer will show you a list of the best possible options with raving user reviews and affordable rates.
But with so many products to choose from, how do you know which one is actually worth your money? To ease your stress and make the selection process easier, take a look at these ten Amazon items worth your time, effort, and money. Happy shopping!
1.Free & Clear Liquid Cleanser
Free & Clear Liquid Cleanser is a dermatologist-endorsed skincare treatment, free from chemicals and irritants. It can be used as an effective cleansing formula on a daily basis and is even safe for kids and people with sensitive skin.
2.Sorbus Cosmetics Makeup and Jewelry Big Storage Case Display
This Cosmetic & Makeup Storage Case will help you organize all your makeup and accessories in your very own personalized beauty counter. The storage case is made from durable clear plastic, with a sleek design that fits on most dressers.
3.Eyekepper Vintage Computer Glasses
Eyekepper Vintage anti-glare, blue-light-blocking glasses are super comfy to wear and fit nearly all face frames. They are an excellent pick for people who are constantly working on their laptops or looking at smartphones all day long. Bonus: they won't weigh down on your pocket!
4.Aztec Secret Indian Healing Clay Mask
Aztec Secret Indian Healing Clay Mask is a face, hair, and body cleansing treatment. It contains natural calcium bentonite clay that can be used as a knee pack and even works on healing insect bites.
5.Dash Mini Waffle Maker
This mini waffle maker helps prepare paninis, hash brown, and biscuit pizzas. It's a brilliant option for satisfying your sudden snack cravings during the day. You can involve your kids and prepare delightful single-serving treats together.
6.Urmust Laptop Notebook Stand Holder
This Laptop Stand Holder features an ergonomic adjustable design so you can fix it from different angles to ease your body aches. It is made from durable aluminum alloy, making it easy to clean and lightweight to use. It's compatible with a wide range of laptop and notebook models.
7.Jelly Comb Electronics Organizer
We all struggle with lost accessories, including phone and laptop charging cables, earbuds, and flash drives. This compact and travel-friendly electronics organizer will help you store all your accessories in one place, offering maximum storage capacity with a durable waterproof nylon surface.
8.Mighty Patch Original - Hydrocolloid Acne Pimple Patch Spot Treatment
These award-winning acne patches include hydrocolloid stickers that help flatten pimples overnight. You can wave popping and picking your skin with these blemish heroes, which will shrink your zits in over 6 hours.
9.Lodge Pre-Seasoned Cast Iron Skillet
If you want to feel like a chef while preparing your lockdown meals in the kitchen, this cast iron skillet is a great buying option. It comes with a silicone handle holder and can be used in the oven, on the grill and stove, and over a campfire.
10. O'Keeffe's Healthy Feet Foot Cream
O'Keeffe's Healthy Feet Foot Cream is a skin-repairing formula that heals and relieves dry and cracked feet. It is a powerful treatment that creates a protective layer on the skin's surface and prevents the loss of moisture by instantly hydrating and nourishing the skin.