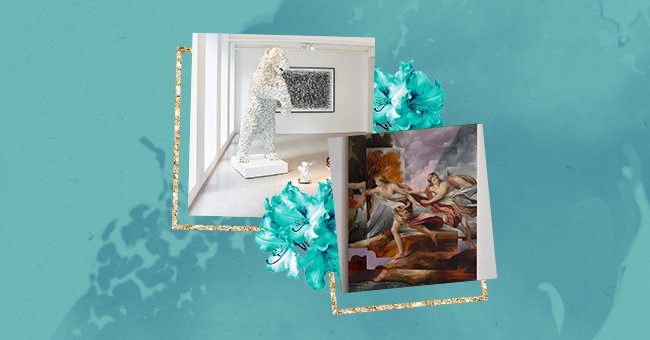 10 Artists Worth Investing In
The entire universe is a beautiful canvas on which you can draw the most spectacular painting. Art and artists are rare to come by, and their attention to detail, masterstrokes, and precision help us see the world around us in a new light.
If you've ever attended an art exhibition in person or watched one online, then you'd know the glorious feeling of appreciating art displays. Artists pour out their hearts and soul in a single picture, and sometimes all it takes is one good look to fall in love with something so ethereal.
There are various art forms, and over the course of time, modern art lovers have become particularly fond of abstract and graphic art. Take a look at these ten exceptionally talented artists whose magical brush strokes have taken the world by storm.
1.Maria Kreyn
This Russian-born artist is fond of weaving stories through her contorted and somewhat animalistic paintings. She has an educational background in maths and philosophy, lives and works in Brooklyn, New York, and her work has appeared in ABC's "The Catch."
2.Jake Wood Evans
Evans was born in Devon and enjoys painting pictures that are slightly morphed into their backgrounds to distort their true identities. While he does produce figures with clarity of details, his blended artwork has been quite popular, making it to shows at Unit London.
3.Barnaby Barford
Barford is a graduate of the Royal Academy of Art, and his work is truly one-of-a-kind, involving ceramic and paper. He loves to navigate the human condition through his art form and has held multiple exhibition series to date featuring his stellar artwork.
4.Clara Drummond
Drummond was born in Edinburgh in 1977 and has studied modern languages at the University of Cambridge. She uses pencil strokes to put down her understanding of humans' evolution and their connection with the world surrounding them.
5.Dickon Drury
Drury's art has a touch of playfulness to it, and his take on contemporary art deserves appreciation. This Salisbury-born artist produces art pieces that will be a worthy addition to your home wall decor and a pleasant sight to appreciate.
6.Jordan Casteel
Born in 1989, Casteel is a Yale School of Art graduate, and her work has been exhibited in numerous critically-acclaimed shows. Her closer-to-life and sensitive art pieces draw inspiration from artists like Jacob Lawrence and Alice Neel.
7.Loie Hollowell
Abstract art is a rather complex form to paint and comprehend, but its psychedelic nature is all the more refined. Hollowell's artwork features geometric patterns that use brilliant colors and unique mastery to draw people in.
8.Harold Ancart
Born in 1980, this Belgian painter is known for creating kaleidoscopic and abstract figures that have depth and attention to detail. Ancart had his first-ever solo show in the UK with David Zwirner gallery and has come a long way to become a famous artist amongst the audience.
9.Georgia Noble
Another emerging contemporary artist in the abstract art form, Noble's work showcases her rather refined taste and a sound understanding of true art. She studied at Manchester School of Art and bagged the Manchester Metropolitan Purchase Prize in 2015.
10.Liviu Mihai
Oil painting isn't everybody's domain, but Mihai's exceptional talent and skill prove otherwise. He won the Gaudeamus Award for painting from Roxempo in Bucharest and was a runner-up for the Best Artist at the Oxford International Fair in 2014.