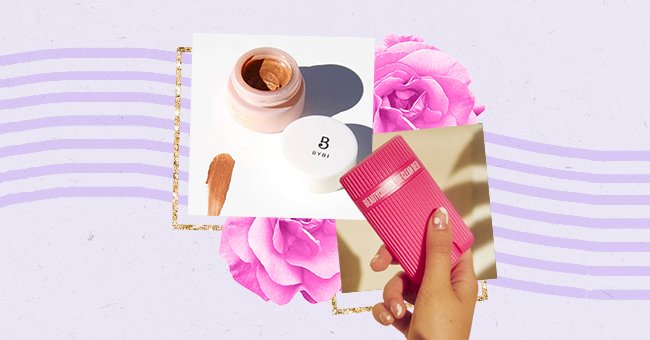 10 Beauty Brands Making Sustainability Easy
The beauty industry has been making some strides towards becoming increasingly sustainable through considered packaging and ingredients used.
Lately, many individuals are looking to do their part to reduce their negative impact on the environment by making a more conscious choice about the kinds of brands they support.
While the onus falls on big brands to make meaningful changes, an increasing number of people are demanding that companies make an effort to promote sustainability. These beauty brands are committed to making sustainability easy:
BYBI Babe Balm Bronze
While it may not look or feel it, the entire range from BYBI is packaged in glass or bioplastic tubes derived from sugarcane. This balmy bronzer gives a dewy glow to cheeks.
Tata Harper Skincare Clarifying Cleanser
Tata Harper uses recyclable packaging to house their products. In addition to their beautiful glass bottles, the products are also worth trying for healthy-looking skin.
Beautycounter The Clean Deo
Many people are understandably reluctant to try a "natural" deodorant because of the possibility of increased sweat. However, this deodorant seeks to neutralize odor over time. Also, it's refillable and promises to be worth the wait.
Weleda Skin Food
The brand Weleda has been around for a century and has been striving to provide "clean" and responsible beauty long before the current wave. None of Welda's products contain plastic.
Love Beauty and Planet Shampoo
Love Beauty and Planet products are friendly not only to the environment but also to the purse. They've also ensured that the collection is recyclable with refillable bottles.
PYT Beauty So Extra Tinted Lip Balm
The packaging for this balm is constructed with 18% Recycled plastic and composed of pre-degraded plastic. It works to hydrate the lip and provide a subtle wash of color.
A Good Company Bamboo Toothbrush
These toothbrushes not only come in some eye-catching colors, but they're produced from bamboo grown without chemicals and compostable bristles.
Osea Malibu Body Oil
All the products from Osea are housed in recyclable glass bottles. The brand is also all about products that are good and gentle on the skin.
Lush New Shampoo Bar
This head-clearing, foaming bar gets th scalp squeaky clean. Also, most of Lush's packaging is recycled, and a lot of its offerings aren't packaged.
Circumference Active Restorative Moisturizing Cream
The moisturizing cream is meant for morning and evening use after cleansing. The cream is made from grape leaves, a by-product of the winemaking process that, in most cases, would be considered waste.