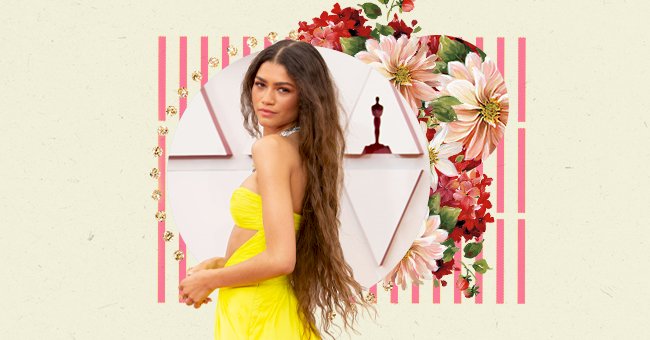 10 Beauty Products Used On Stars For The Oscars
The Oscars are here, and we are living for it. Despite happening during a pandemic, it hasn't stopped celebrities from bringing their A-game. From Glenn Close to Viola Davis's fantastic beauty looks, the stars were dazzling.
If the glitz and glam left you desperate to cop what beauty products were used, you're in the right place. The stars were flaunting fresh, supple skin and a ton of variety in different makeup looks; all their products are easily super accessible and fall within every price point.
The weekend is long, and you've got nothing but time. So how about you emulate the amazing Oscar looks. We've rounded up ten fantastic beauty products that were used on stars during the Oscars.
Laura Mercier Tinted Moisturiser
This is the best-kept secret of makeup artists. This tinted moisturizer is used in place of primer and is great for holding up makeup when sweating off the first layer of foundation. Follow the moisturizer with a light foundation and powder to finish the look.
Green Tea Blotting Linens
Blotting liner is a must-have during award season. These liners are easy to carry around due to the convenient packaging and are always on stand by just like concealers for quick touch-ups. Also, they are great for the skin as they are made with green tea.
Hourglass Ambient Lighting Palette
With tons of lighting and cameras, of course, celebrities would like to put their best foot forward, ensuring their makeup is perfectly done. That's where this highlighter palette comes in, as its formula is perfect, creating a subtle and not too showy look.
Lancome Juicy Tubes
This gloss provided a fantastic shine to the lip looks on the red carpet. It gives the perfect stick texture while leaving the lips looking hydrated for up to four hours. After all, the glossier, the better, right?
La Mer The Moisturizing Soft Cream
Juicy, supple, and hydrated, soft skin was spotted at the Oscars, and that meant moisturizers could not miss making an appearance in the beauty products utilized. This cream by La Mer reduces the visibility of dry, fine lines creating a fantastic skin finish.
Sisley-Paris Phyto-Levres Perfect Lip Line
Maria Bakalova's bold lip look was the focus of her entire makeup, and we are living for it. To create a beautifully defined look, she used this great liner from Sisley-Paris. The liner gives a satin radiant finish for added definition.
Biography Long June Face Oil
Sometimes, to glow is not the intention, as a perfect matte look is also desirable. Marlee Matlin's makeup artist achieved a great matte look by mixing this June face oil with foundation, giving her a fantastic natural finish.
Pause Fascia Stimulating Tool
Rene Zellweger had age-defying skin during the Oscars thanks to this fascia stimulating tool. This tool is designed to enhance skin health, reduce sagging and improve skin elasticity. Use gentle strokes, and your skin will be in for a great treat.
Chanel Rouge Coco Gloss in Excitation.
Lip looks are boring without a bit of shine, and Andra Day's unique pink lip was evidence. This gloss enhances all lip looks underneath, thanks to the gold flecks with neon orange to warm up the look.
Chanel Rouge Allure Laque in Ultimate.
If you're wondering what gave Carey Mulligan such shiny lips, it's this famous lipgloss in ultimate. It has a long-wear satin shine that shows through within the first swipe. It lasts for up to twelve hours and leaves the lips feeling moisturized.