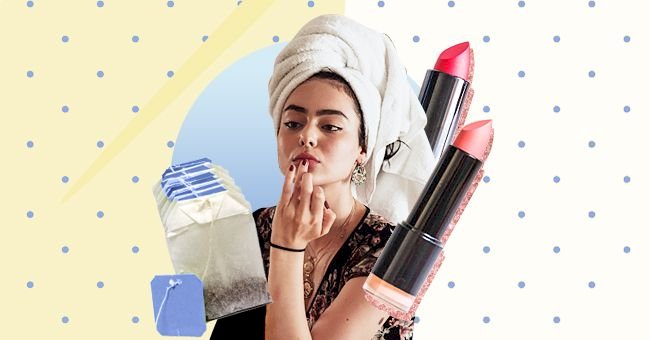 10 Beauty Tips That Promise To Make You Look & Feel Better On A Bad Day
Looking beautiful and feeling beautiful is subjective, and while we may not paint the town red, we can still glam ourselves up and fight the lockdown blues.
Thanks to all the extra time we have at our disposal, our wandering mind can leave us feeling knocked down with endless questions such as "what am I doing with my life," and "where am I headed?" haunting us all the time while we try to accept the 'new normal.'
It may seem overwhelming, so instead of trying to tackle everything at once, start small. Shift your focus with these ten quick beauty tips to make you feel and look good on a crappy day.
1. Green Tea - Great For Sore Eyes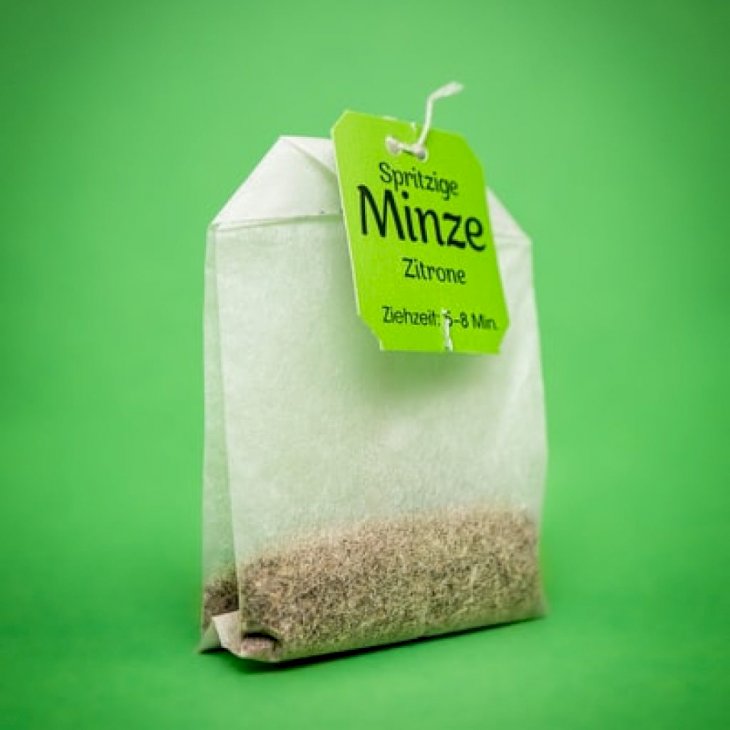 Photo by Mika Baumeister
Place green tea bags on your swollen, puffy, and tired eyes. The caffeine will hydrate and de-puff the eyes, while the tea extracts will provide a cooling sensation.
This is also an excellent remedy for eye bags and dark circles.
2. Use Dry Shampoo To Freshen Up Your Hair
If your hair feels oily or you're out of time to wash it, use a dry shampoo to soak up the extra oil. Simply apply the dry shampoo to your hair and gently massage it with your fingers.
This will also give your hair a fresh look and take your 'bad hair day' woes away.
3. Apply White Eyeliner To Cover Your Sleeplessness
Are you suffering from insomnia? Have you spent your nights' binge-watching Netflix? There is no need to worry because you can protect your tired-looking eyes with white eyeliner and shimmer away the edges and corners with an eyeshadow of your choice.
Do this and rock your wide-awake look, just the way you like.
4. Use Moisturizer On Wet Skin
If your skin feels too dry or has lost its soft touch, apply a moisturizer while your face is still damp. This will help the moisturizer get adequately absorbed in your skin, leaving it soft and winter-ready.
You can also get rid of dry patches on your skin by keeping it moisturized.
5. Apply An In-Shower Lotion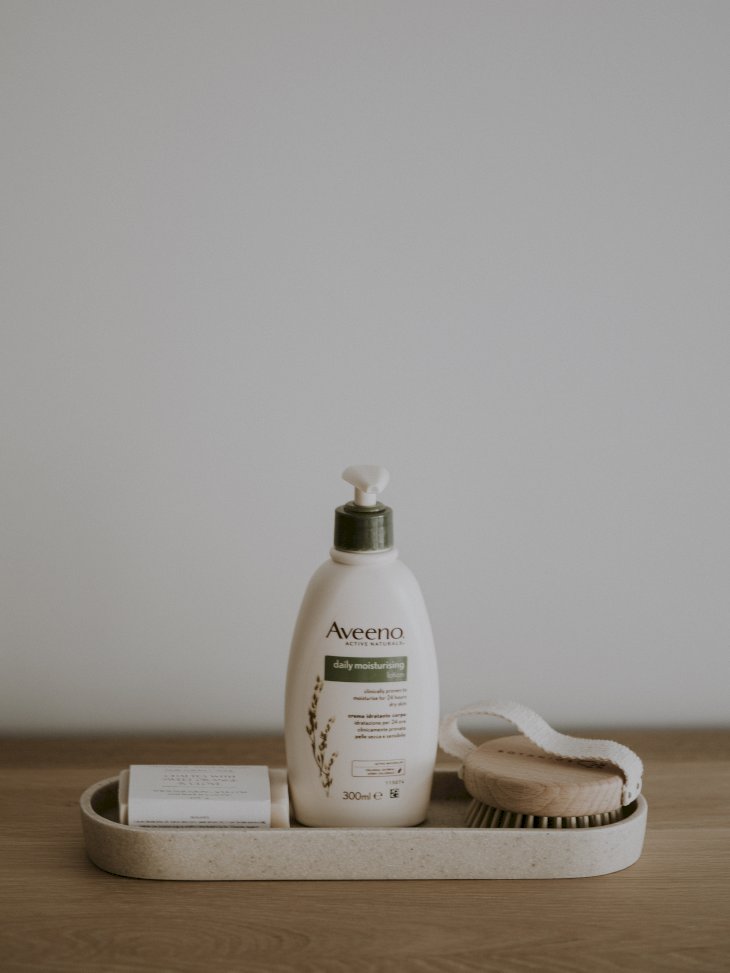 Photo by Annie Spratt Unsplash
Sometimes we forget to apply body lotion after showering. This can leave our bodies feeling rough and tired. Go for an in-shower body wash or cream instead.
It will save you time and retain your skin's moisture, making it feel hydrated and gentle.
6. Use Your Lipstick To Blush Up Your Cheeks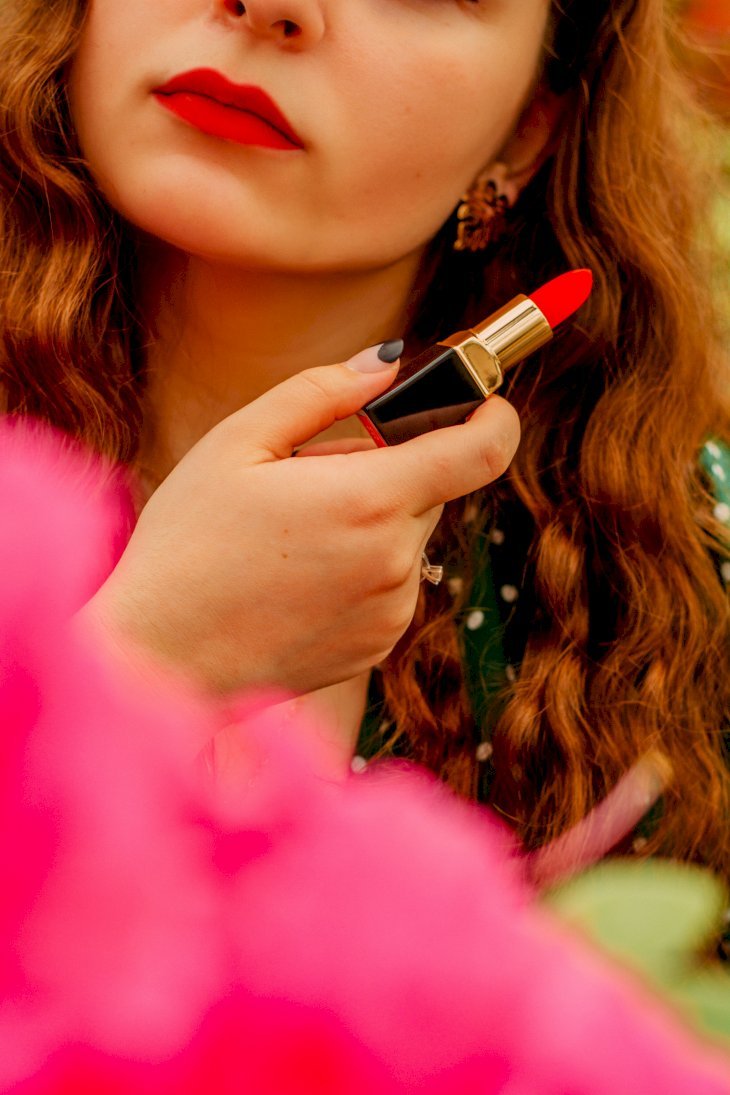 Photo by Євгенія Височина Unsplash
This is a life-saving technique if you are not in the mood to carry different makeup products or simply want to experiment a little. Apply a two-in-one lip color and cream blush for those luscious, pout-ready lips and rosy cheeks.
7. Add A Two-In-One Shampoo And Conditioner To Your Shower List
Using a shampoo can leave our hair feeling dry and frizzy. It is also a hassle to find the perfect conditioner to fix our hair troubles. But with a two-in-one shampoo and conditioner combo, we don't have to worry about anything.
Simply apply the two-in-one shampoo and conditioner to your hair while you shower, and you are good to go.
8. Use A Wrinkle Releaser On Your Clothes
Nobody is fond of ironing their clothes, especially when it gives you backache and requires way too much time and energy. All you have to do is spray the wrinkle releaser on your clothes.
It will give your clothes a fresh and smooth look and leave them feeling soft.
9. Apply A Face Serum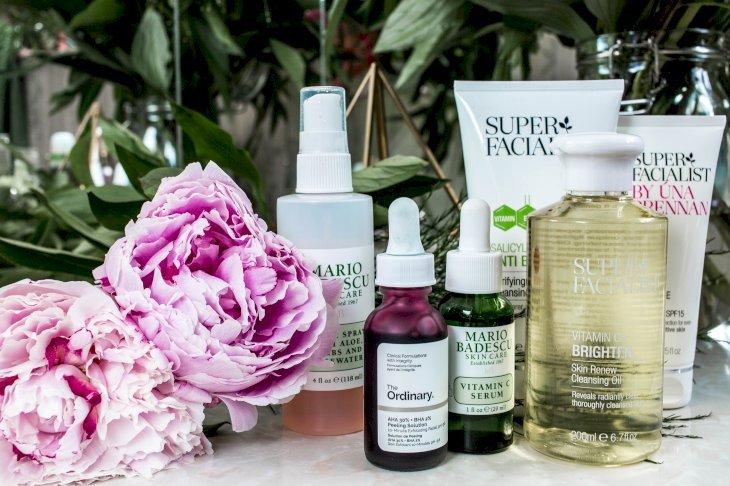 Photo by Charisse Kenion Unsplash
This is the answer to your lifeless and tired-looking skin. Face serums are rich in minerals and vitamins that help in nourishing your skin.
Apply a face serum to re-boost your complexion and restore its natural glow.
10. Choose A big, Shiny Face Mask
We end our list by including this highly essential item that should be our top priority. The best part is, you can wear the kind of mask you like – simple, funky, or shiny, and rock your quarantine beauty routine. Stay pretty; stay safe!