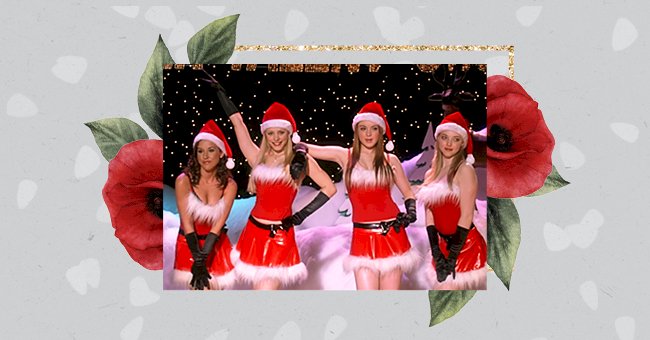 10 Behind The Scenes Facts About 'Mean Girls'
'Mean Girls' is an iconic movie with fans who seem to know everything about it. For the film's belated 17 year celebration, we've found facts that even the biggest fans may not know about it.
'Mean Girls' is a movie and an iconic moment in pop culture since it is so well ingrained into our brains. We can guarantee that many women and men of different ages and backgrounds know most of the lines in the film.
Although most fans know almost everything there is to know about the 2004 flick, there are some hidden facts. Read more to take a look at ten behind-the-scenes facts that you may not know about 'Mean Girls'.
Lindsay Lohan Almost Played Regina George
We couldn't imagine any other Cady for 'Mean Girls', but Lohan almost made the alternate casting a reality. The then 17-year-old wanted to play a 'cool girl' after starring in two awkward high school girl roles.
Amanda Seyfried Made A Scarier Regina
Amanda Seyfried tested for the role of Regina George and impressed casting directors with her performance. Mark Waters reveals that Amanda's approach to Regina was scarier but less intimidating.
SNL Actor Disapproval
Tim Meadows and Amy Poehler almost didn't make it onto the cast because Paramount was wary of SNL actors. The studio didn't want the association with Saturday Night Live, requiring a fight from casting directors.
Amy Poehler Wrote Kevin G's Rap
Things worked out amazingly with Amy's casting since she was then able to contribute her rap skills. Amy wrote the rap for Kevin G and even coached him on his performance and assisted with choreography.
The Original Aaron Samuels Was Fired
A well-known actor got the role of Aaron Samuels but was fired after the first table read. 'Mean Girls' star Daniel Franzese reveals that he acted uninterested and wouldn't take off his hat before losing the job.
Christina Aguilera's 'Beautiful' Almost Didn't Make It In The Film
Damien sang 'Beautiful' by Christina Aguilera at the talent show. However, getting clearance for the song in the movie was a challenge that only got resolved because the character was gay and the songwriter is queer.
Tina Had No Idea What She Was Writing For Ms. Nobury
Tina Fey did a brilliant job with her screenplay and wrote excellent math jargon for her character to use. Although Fey was countering a stereotype that women can't do math, she admits that she understood none of it.
Real Names
Tina also revealed that she uses real names in writing because she finds it easier. Glen Coco is her older brother's friend, Janis Ian is a musician who was an early SNL musical guest, and Damian is Tina's high school best friend.
Homeschooled
Although you can never imagine a world without 'Mean Girls', it almost existed since the working title was different. Mark Waters revealed that the movie was almost named 'Homeschooled' before a slight concept shift.
Jimmy Fallon Lookalike
Johnathan Bennet was not the first choice for Aaron Samuels but got the role after the second actor was fired. Jonathan revealed that his striking resemblance to Jimmy Fallon landed him the heartthrob role.