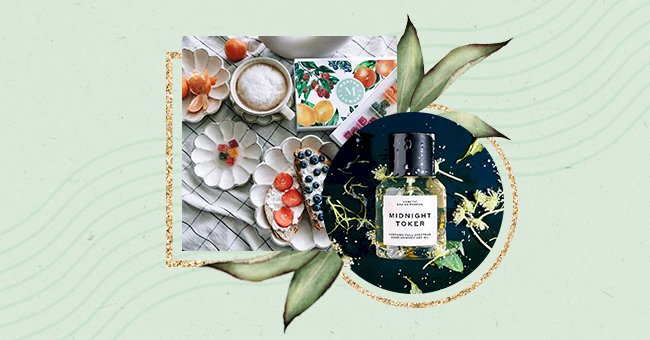 10 Best CBD Products Worth Trying
CBD is the wellness girl of the moment. Over 45% of American users of CBD have upped their dosage of CBD since the pandemic began. However, if you have no idea what CBD is or associate it with marijuana, fear not - because it isn't.
CBD is the acronym of Cannabidiol, a part of the hemp plant, known for its calming effect on the body. For instance, it provides pain relief, has anti-inflammatory properties, and provides a mind-lifting result, all without the highs associated with THC found in marijuana.
The FDA has not approved these claims; however, CBD continues its rise in the wellness scene. If you are looking for CBD products to try, scroll below for ten of the best CBD products worth trying.
Favour Gum
Price: $19.99
According to the mother-daughter founders of Favour Gum, Gum is the best way for a beginner to try CBD. The gum is made up of 10mg of CBD and acts like a tincture as the lining in your mouth absorbs it. Suggested usage is a piece a day until you work up to knowing how much works for you.
Brown Girl Jane GLOW Luminous Facial Serum
Price: $68
This serum was created when founder Malaika Jones Kebede realized that the benefits of CBD were not limited to relieving her back pain. Kebede found that CBD worked magic in her beauty routine. Therefore this hydrating serum not only includes broad-spectrum CBD but Cannabis Sativa oil. You can also use it under your tongue as a tincture.
Buena Botanicals Bath Bomb
Price: $13.50
This Bath Bomb is made with 30mg of full-spectrum CBD. To use it, drop it in a warm bath and let it fizz. Settle into the tub and let your skin absorb the benefits as well as the aromatic scent of bergamot, lime, and ylang-ylang.
Ellis Brooklyn Marvelous CBD Massage and Body Oil
Price: $30
Ellis Brooklyn is known for its fragrances and puts its scent expertise into this CBD massage and body oil. According to founder Bee Shapiro, CBD has a natural grassy smell. Shapiro decided to complement the grassy scent with scents from pine bark extract and sweet almond oil for an incredible scent profile that makes your skin glow.
Cornbread Full Spectrum CBD Gummies
Price: $39.99
These ingestible gummies are made from full spectrum 10mg CBD a piece. Moreover, they are vegan as they are made from organic blueberries, raspberries, and strawberries. These organic gummies are 30 per jar.
Hello Goldie, Sleep In Sunday Tea
Price: $40
Tea after a chaotic day is excellent for the cooler months. Hello Goldie has thus crafted a mint and CBD tea you can take to relax. This botanical tea comes in 10 tea bags per bag and is available to buy online.
Martha Stewart CBD Wellness Gummies, 15 Flavor Sampler
Price: $64.99
These colorful gummies are inspired by the ingredients that are Martha Stewart's baking go-to's. The box comes with 15 wellness gummies inside, each containing 10 mg of pure CBD isolate.
Heretic Midnight Toker Eau du Parfum
Price: $85
The elegant packaging of this perfume makes this the perfect gift for a CBD lover or maybe even yourself. This perfume is made of 150mg of CBD and naturally derived ingredients. Moreover, it features warm notes of boozy vanilla nutmeg, amber, and black pepper.
Equilibria Relief Cream
Price: $58
This relief cream is targeted towards pain relief. Think back pain, muscle pain, or sports-related pain. You can buy this cream as an individual product or part of a CBD product box called Bliss Box from Equilibrium. It includes CBD products like soft gels and drops.
Smith & Cult Locked & Lit CBD Lip Balm
Price: $21
Take your CBD fancy the beauty route with this lip balm from Smith & Cult. It contains vitamins A and E for an extra moisture boost. Moreover, this hydrating balm comes in four universally flattering shades, so there is something for everyone.