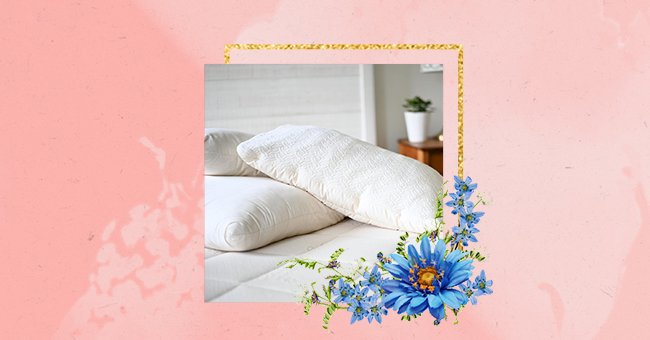 10 Best Pillows & Pillow Cases To Use Every Day
Did you know that the average person spends nearly 26 years of their whole lives sleeping? That said, it's time to ditch the old pillow you inherited from mom and invest in a comfortable and appropriate pillow for your sleep type.
So many people can't get a good night's sleep and there are myriad reasons for that — from room temperature to the amount of light that enters your room in the morning. We might overlook the pillows but invest in high-quality pillows will not only improve the quality of your sleep but it could reduce stress, headache, and increase your overall well-being.
Choosing the best pillow isn't simply browsing through Amazon to buy the cheapest you find. To get the most out of it, you should consider things like your sleeping style — are you a side sleeper or back sleeper — durability, comfort, and so on. We've rounded up the best pillows and pillow cases you should consider buying.
The Best Pillow Cases
Luxe Pillow Cases
Made of 100% long-staple cotton, this best-selling pillowcase is also OEKO-TEX® certified for chemical safety and it features a "buttery-smooth weave" as the company says.
Outstanding quality and with a unique design, this pillowcase doesn't pull out of your pillow in case you or your partner are heavy sleepers and tend to toss around throughout the night.
MYK Silk Pillow Case
MYK Silk made silk pillowcase affordable for everyone. As seen in GQ, Glamour Mag, and Cosmopolitan, they use 100% pure mulberry silk in all of their products.
Inexpensive, high-quality, and ideal for anyone new to silk, but still packed with all of Silk's natural hair and skin benefits.
Parachute Linen Pillow Case
This Parachute's natural and supersoft linen has a laidback look but feels like a luxury. Plus, it's naturally eco-friendly, antimicrobial, durable, and insulating.
This pillowcase promises to keep you cool in the summer and warm in the winter. And it will also look beautiful in your bed.
The Best Pillows
Parachute Down Medium Pillow
750 fill power European white down is what gives their pillows the luxurious, supportive-yet-airy quality that makes them so comfortable.
Also available in soft and firm, besides the medium density, it's rated comfortable and supportive by their customers. This fluffy pillow features a 100% sateen cotton shell and it's machine washable.
Tempur Neck Pillow
This solid pillow is made with memory foam that's ergonomically-designed to give back and side sleepers proper alignment. Tempur-Pedic is on the market for years and they're known for their high-quality mattresses.
Its shape is purposely curved as it follows the natural curve of your body. It comes in small, medium and large sizes.
Naturepedic Organic Pillow
Naturepedic Organic pillow is certified organic with pure PLA batting on the inside giving the pillow a plushy touch. Naturepedic, as the name suggests, works with natural and certified organic materials.
This pillow is supportive without being too firm and you don't have to compromise quality and comfort over sustainability.
Layla Kapok Pillow
Layla Kapok's memory foam pillow got the best customer review on the Good House Keeping website. Customers gave it the highest scores for comfort, support, and overall satisfaction.
They say it feels surprisingly plush yet supportive due to its shredded memory foam — the Kapok in the name — which's a natural type of fiber.