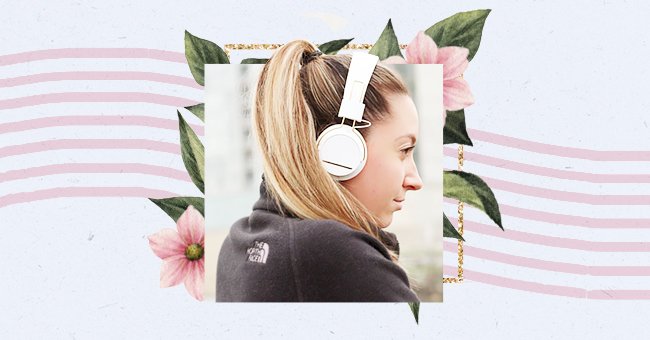 10 Binge-Worthy Podcasts Worth Knowing
As much as we love streaming platforms, sometimes it's hard to commit to hour-long episodes of something we might not care about down the line. Thankfully, there is a way to quench our thirst for entertainment with minimal effort - podcasts.
Podcasts are excellent because you can do anything else as you listen without having to glue yourself to one spot. Think cleaning, exercising, traveling, or doing your nails. Moreover, they are highly original and just as entertaining as a TV show.
From a podcast, you can learn about art, have the news broken down for you in a non-panicky way and reopen a true-crime case from the comfort of your own home. Therefore, peel your eyes away from the screen and settle into these ten binge-worthy podcasts.
Accused
If you are a true crime aficionado, then this podcast might just be your style. Start on season one as Reporter Amber Hunt and photographer Amanda Rossman from the Cincinnati Enquirer attempt to uncover the truth behind the 1978 murder of student Elizabeth Andes.
The convicted killer of the crime is Andes' boyfriend, Robert Young, a charge that came after Andes' body was found. However, according to Hunt and Rossman, there was still more investigation to be done. The podcast asks the question, was Young the killer, or is the killer still loose?
Dying for Sex
Talk about a title that captures your attention. This sexy podcast is full of heart. Molly, diagnosed with breast cancer stage IV, has decided not to immerse herself in the sadness of it all. She decides to embark on a journey of sexual awakening.
The podcast is hosted by Niki Boyer and her best friend, Molly. In it, the two discuss sex (especially Molly's wild adventures), relationships, friendships, and death with much humor and heart that will leave you in stitches and tears.
Getting Curious with Jonathan Van Ness
If you love "Queer Eye" and cannot get over your dose of Jonathan Van Ness, then saddle up because you are in for a ride. Van Ness is curious, and he has launched a podcast where he explores - stuff.
Are you curious about the Amazon Rainforest, Art, WWII? Van Ness is too, and he invites experts in their fields to quench his curiosity. However, this podcast's draw is the straightforward manner in which the star breaks down complex topics into digestible, engaging content.
Phoebe Reads A Mystery
Phoebe Judge brings her calming voice to this mysterious podcast. There are no true-crime mysteries around here. Phoebe reads a Mystery is a delightful listen as Judge reads a chapter a day of a classic mystery novel.
Think Sherlock Holmes and even Jane Eyre. Therefore if you are familiar with Audible, this podcast feels a little like it, but with Judge as the main narrator. Consequently, this podcast is a fun way to consume the classics in digestible pieces.
You're Wrong About
Did you really know Princess Diana? Are you sure about your dislike for Yoko Ono? How about Anna Nicole Smith? Did the press really get her story right? Do you catch our drift? Women in the public eye are often harshly judged, and some stories are more embellished than the truth.
You're Wrong About looks into the inaccurate information surrounding famous icons. The podcast hosts use their impressive research skills to clarify some of the most infamous tabloid headlines for revelations you will be shocked to learn about.
Today In Focus
Do you find it impossible to keep up with the news cycle? If so, then Today in Focus is perfect for you. The podcast, under The Guardian Newspaper, is hosted by journalists Anushka Asthana.
Asthana breaks down the positives of the news cycle as well as the negatives through some 20-minute episodes. If you despise the news for sending you into a panic, Today in Focus is easily digestible and super informative as experts also answer your most pressing questions.
The Calmer You Podcast
Let's switch gears and get calm for a moment. The world at the moment can sometimes feel like we are teetering on the edge of something way too chaotic for our liking. Therefore, it would be safe to say that our mental health may be declining.
Calm-voiced Chloe Brotheridge hosts the podcast, bringing her expertise on hypnotherapy and anxiety management to her listeners. As Brotheridge is also an author, she does an excellent job of giving helpful advice about managing anxiety and dealing with modern life chaos. Also, mental health experts are invited to the show. Thus, The Calmer You is worth a listen.
Reply All
The internet has consumed the way of life for so long; it's sometimes difficult to remember what it was like not to have it. However, as much as we are a part of life on the internet, life becomes affected because of it.
Reply All follows the stories of weird happenings online. These stories are authentic and will hook you in from the first listen. Think tracking down scam callers to a house that people visit to look for stolen cellphones despite the house owners understanding why that is.
In Other Words
Produced Art Agency Partners from Sotheby's, In Other Words, is an art podcast hosted by Charlotte Burns. If you have ever wanted to know about the art world, this project is for you. Burns talks to curators, art directors, and more.
Yet, this podcast setting feels intimate, and you will deep dive into insider-like knowledge of the art scene. The episodes are issue-driven, with many touching on various subjects as guests express their views on the subject at hand.
How I Built This
Lastly, get into the mind of the world's brightest entrepreneurs on How I Built This. Follow their journeys with stories that detail their idea germination, to funding and mantras that they live by from day to day. The podcast covers businesses of all types and might give you inspiration for your own business or just a dose of motivation.