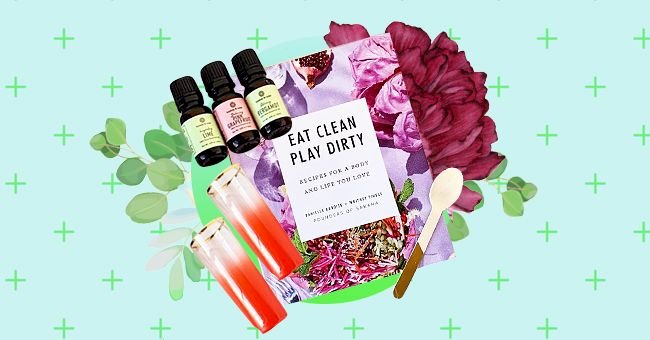 10 Black-Owned Subscriptions Boxes To Try
We all need a little TLC this year, especially after the dumpster fire that was 2020. Staying indoors watching March become December while making too much Banana Bread is not how we plan to continue the new year.
As winter heads into high gear and trips to the store are looking too much too soon, subscription boxes are the way to go. Who can resist a pretty curated package delivered to their doorstep every month?
From stationery to homeware, hair care, to makeup, there is something for everyone. Moreover, as we celebrate Black History Month, why not support some creative black-owned brands? Check out these ten black-owned subscription boxes you can try right now.
Nourish Beauty
Price: $29.95
Cruelty-free. Vegan. Paraben-Free. That's what we like to hear! This naturally focused subscription box sends four full-size makeup and skincare products from indie brands each month. Without a doubt, try this box if you are looking to support under-the-radar brands.
curlBox
Price: $25
Congratulations if you manage to get one of these, mainly because the waitlist is so long. This uber-popular haircare subscription box is curated for curly-haired ladies. So, what's inside? 4 full-size, high-quality products that focus on restoration, growth, and hair health.
Black Girl Magic Box
Price: $54.95
Looking to know about more black-owned businesses? Black Girl Magic Box kills two birds with one stone. This subscription box curates full-size premium wellness and self-care products all sourced from black-owned brands.
Cocotique
Price: $25
Cocotique offers subscribers five to eight travel-size exclusive products catered towards women of color. Indulge in an array of haircare, skincare, fragrances, and more while learning more about the company you've received your products from.
Cloth and Paper
We are getting organized in 2021. Voted as the favorite stationery box, Cloth and Paper is a super aesthetic box offering quality planners, pens, and stationary. Furthermore, the box includes classy 5-8 stationery items and 4-6 pens and pencils.
Wicked Flame Candle Subscription + Spa Box
Price: $54.99
Spa-ify your home with this luxurious natural, organic, and vegan-focused box which includes artisan candles and skincare items that will set you at ease. Grab this gorgeous box to upgrade your relaxation of mind, body, and soul.
Cosmic Crystal Box
Price: $21.95
Into crystals? A certified crystal healer curates the Cosmic Crystal Box. Moreover, the crystals are sourced from the world over and include information about each one. Items in the box vary from single crystals to several smaller types.
The Baby Dust Box
Price:$39.99
This super thoughtful box is geared towards women and couples trying to conceive. The box includes FDA Approved and doctor-recommended ovulation and pregnancy tests. Also, nestled in between are natural self-care items and fertility supplements.
Aroma Reveal Self Care Subscription Box
Price: $16
While no longer a subscription box, Aroma Reveal now offers one-time non-recurring gift boxes. With a range of soaps, bath bombs, and candles, you can take a glimpse inside each box and know exactly what you are getting.
The Beauty Box by Bombay & Cedar
Price: $31.95
With a value of over $100, this clean beauty box is perfect for the conscious consumer. Packed with 5-6 deluxe beauty goodies, The Beauty Box by Bombay & Cedar mixes both well-known and indie brands that are non-toxic and vegan-minded.