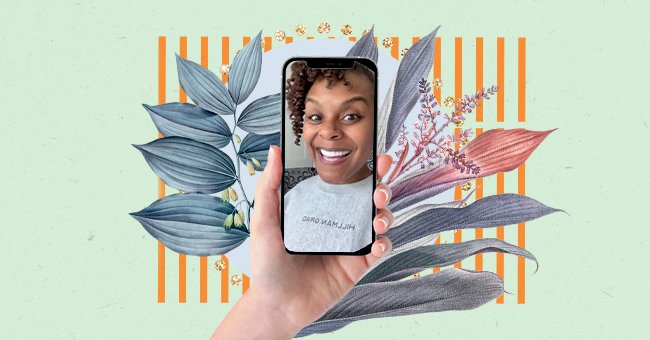 10 Black TikTok Creators That Deserve Recognition
TikTok has become an excellent resource for creatives to showcase their work and talent. At times this work goes viral and turn into challenges and more
However, it often happens that the Black creators who share their work get copied and go uncredited. For instance, the incident where famous TikTok user Rae Addison was invited to Jimmy Fallon to dance a series of viral dances from the video-sharing platform.
None of the actual choreographers were given credit during Addison's performance, and only after some backlash were the creators credited. However, this isn't an isolated case, and damage control is not enough when it comes to an issue that's been long expressed about the lack of recognition that Black creators receive. Here are some Black creators on who deserve recognition:
Tabitha Brown
Tabitha Brown shares mouth-watering vegan recipes on Tiktok. A sure must-follow for inspiration for your next mid-week meal.
Mecca.morphsis
Everyone could do with a reminder to be gentle with themselves. Mecca.morphsis shares a lot of inspirational videos advocating for self-love and self-preservation.
Jordan Ray
Catching all the hot new dance challenges coming out on Tiktok is always simple. Let Jordan Ray help you master the new moves.
Kristine
Ms. Kristine shares plus-size fashion and style-related content, including recreations of some iconic celebrity outfits, like this Meghan Markle, look, for instance.
Laetitia Ky
Laetitia Ky is a highly talented artist who showcases their work on Tiktok. Her medium, you ask? Ky creates mesmerizing masterpieces from hair.
Sesemeslayy
Sesemeslayy brings powerful political and social commentary through facial art like this tribute to George Floyd they shared recently.
Sir Carter
Who doesn't love to hear a good story told. Sir Carter shares captivating, entertaining videos getting up to shenanigans and sharing videos detailing interesting experiences and events.
Tray
For funny videos, Tray shares skits that'll get a chuckle out of you. These are the kind of videos you want to watch for a mid-week pick me to lighten your mood.
Kyla Imani
Singer-songwriter kyla.Imani has an angelic voice you'll want to listen to over and over again. Imani has also written original songs.
Andrea
Andrea has tons of handy tips, tutorials, and inspiration for people who have type 4 hair. Whether you're looking for your next protective style or how to care for your hair, Andrea's has all the hacks.