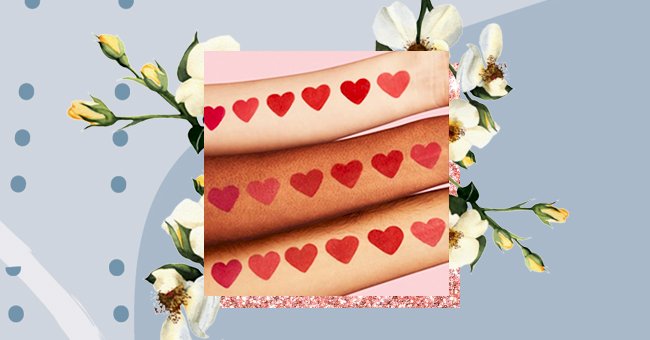 10 Brands That Successfully Cater To Various Undertones
Gone are the days when mainstream brands did not cater to every consumer as we have seen the inclusivity move not only from fashion to beauty over the last decade. It was no longer about having a variety of shades but also catering to the undertones.
When Fenty Beauty shook the roof by releasing a 40 line range of foundations catering to every skin tone in 2017, there was a very evident shift in the beauty industry. Following the announcement, more mainstream brands began to follow suit.
Thanks to the path paved in the beauty industry by Rihanna, darker-skinned women can now easily select from a range of products that create a perfectly natural finish. Scroll for ten brands to choose that successfully cater to various undertones.
Fenty Beauty
The publicity around Fenty Beauty was so impactful the company was awarded The Best Invention of the Year by Time magazine. Sold out almost everywhere, the brand successfully created the perfect comfortable, long-lasting foundation.
Fenty provides a wide range of foundations that caters to several skin tones and undertones, providing options of medium to full coverage. It also provides an airbrushed glow, blurs hyperpigmentation leaving the skin looking filter-like.
MAC Cosmetics
MAC has had inclusivity in its foundation shades since the beginning. It was the brand many black girls turned to when looking for a foundation. Line of Studio Fix Foundation always featured 50 shades with the Fluid Foundation line boasting 40 shades.
The brand is constantly evolving, updating the shades in their ranges following discussions with MAC Artists and their consumers. This is due to M.A.C taking note of different ethnic backgrounds, meaning shades can still be updated.
Make Up Forever
Before the release of Fenty, Make Up Forever had an inclusive line catering to women of several skin tones by providing 40 foundation shades since 2015. After the release of Fenty, the brand took to Instagram to share; they, too, have also always put diversity first.
Their foundations are the go-to item for most celebrity makeup artists because it leaves the skin looking textureless under in the brightest of lights. Their wide range of foundations also provides full coverage, resulting in a flawless finish.
A.P.D.G
The brand's foundation line went viral overnight after dropping a wide range of 33 foundation shades catering from the palest of complexions to the deepest of hues. Furthermore, their wide range of deep shades successfully works for all undertones.
Moreso, the brand has also built in a unique combination of color correctors in each shade, leaving your skin with a filter-like finish. Also, the foundations provide you with an option to build your coverage, leaving you with a natural matte finish.
Lancôme
Lancome provides a wide range of 40 foundations that also cater to several skin tones. This luxury brand took eight years to develop its long-wear foundation, leaving no questions about its fantastic formula.
Consequently, their foundation is a cult classic. It leaves the skin looking retouched. The line's color-true NAI pigments control the PH of the skin leaving you looking immaculate all day. (No wonder it took eight years to make)
Uoma
Coming in at a whopping 51 shades, Uoma's Say What provides the most extensive foundation shade yet. Their foundation line is formulated with every shade catered towards various undertones. It's easy to be spoiled for choice.
Bringing it down to a science, Uoma created a successful foundation range that is wildly loved. Due to using advanced technology and the Fitzpatrick Scale, Uoma measured the skin's reaction to the sun. One can never go wrong when purchasing their foundations.
Pat McGrath
Luxury in a jar. This foundation is worth every penny. The formula is created with Pat McGrath's signature Diamond Core Powder Technology and soft-focus pigments, leaving you looking and feeling literally like a thousand bucks.
Just like the name of the line Sublime Perfection the unique technology blurs fine lines. Instagram filter anyone? Besides, the foundation is buildable, offered from light to medium coverage, it has a variety of pale to deep shades to choose from.
Anastasia Beverly Hills
The brand has a diverse shade range with 30 different shades. Additionally, it is also a go-to for all your stick foundation needs. Look no further if you require a multipurpose foundation stick that doubles as a contouring stick or a tinted moisturizer.
Reasonably priced, the multipurpose Anastacia Beverly Hills foundation stick is value for your money. Equally important, the foundation is formulated without harsh ingredients making it perfect for those with sensitive skin.
Becca
For time and time again, the Becca highlighter has always been a crowd favorite for women of color due to how it glows against the skin. The brand recently expanded and now boasts the most extensive range of highlighters compared to any brand offering up to ten shades.
From Becca's Champagne Pop highlighter to Chocolate Geode, their range of highlighters leaves provides you with a glowing goddess look. Additionally, the highlighters have creamy textures making them super easy to apply for a radiant finish.
AJ Crimson Beauty
This brand has always kept women of color in mind. By their admission, AJ Crimson Beauty did not take a one-size-fits-all approach to makeup. Without a doubt, they cater to every ethnic background and skin tone of black women.
Their line of foundation is the brand's best-seller is under the name Dual Skin Foundations. For first-time buyers, they provide a sample kit of twelve foundation pods to try out to let you shade match yourself in the comfort of your own home. How thoughtful!