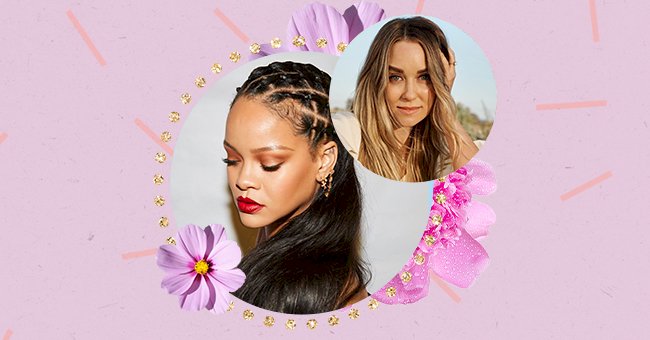 10 Celeb Beauty Brands To Look Forward To This Year
Celebrities often explore ventures outside of their original professions once they make enough capital. Recently, there's been a growing interest in cosmetics which is the celebrity industry of choice.
Many celebrities have found interest in exploring business ventures outside of the entertainment industry. The early 2000s saw starlets curate fragrance brands, the 2010s moved onto alcohol, and now we have beauty.
The beauty industry has gained a lot of interest from regular people thanks to accessibility and Youtube tutorials. As a result, celebrities are moving into beauty, and these are the ten brands to look out for this year:
Rhode By Hailey Bieber
Hailey Bieber has one of the most effortlessly beautiful looks in the industry right now. The model will share her effortless beauty secrets through her upcoming beauty brand named 'Rhode' after her middle name.
Kris Jenner Beauty
Last month, sources revealed our beloved matriarch had trademarked many names. The beauty-related trademark applications cover a wide selection of products, including hair products and nail polish.
Fenty Hair
Rihanna can't stop and won't stop expanding her already well-established lines of cosmetics products. The businesswoman has filed a trademark for 'Fenty Hair,' which we know will give us locks like no other.
Cardi B
We can't get enough of anything that Cardi B gives us, and we are sure we will love her makeup line. The stunning rapper revealed that she has a makeup line in the works, and we can't wait to see what she'll offer.
Humanrace By Pharell Williams
Pharell is one of the slowest aging celebrities in the industry, and soon everyone will know how. The music producer will launch three skincare products that cater to all genders for a fresh face like Pharell.
Keys Soulcare By Alicia Keys
Alicia Keys swore off wearing makeup in 2016 as a way to present herself more authentically. Now, the singer has a beauty line that focuses on skincare and lifestyle items like scented candles to further her mission.
Anomaly Haircare By Priyanka Chopra-Jonas
Priyanka Chopra may have a million-dollar mane, but it won't cost you more than $6 to get her hair. The actress and singer announced the launch of her Target exclusive clean haircare brand in January.
About Face Beauty By Halsey
About Face launched earlier this year, and we are excited to start experimenting. Halsey is a makeup lover and artist who encourages creativity which shines through her unique and bold makeup offering.
J. Lo Beauty
Every other article that we read last December included the details of Jennifer Lopez's new venture. Now, you can finally get Jennifer's timeless golden glow with her line of illuminating skincare and beauty products.
Lauren Conrad Beauty
L.C. has always been a trusted lifestyle advisor since her 'The Hills' days, and now she's expanding her reach. Lauren Conrad Beauty will offer a range of vegan and cruelty-free makeup and skincare products.