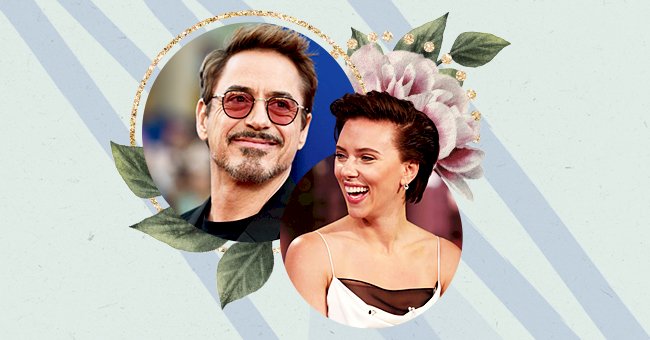 10 Celebrities With Forgotten Music Careers
Making it in the music industry is quite the feat, and it doesn't get easier with fame. There are tons of famous actors, actresses, moguls, models, and more who have had to bow out of the music biz.
Do you ever think back and realize that some random celebrity sang one of your favorite tunes? If you answered yes, you aren't the only one, and that's because many celebrities tried their hand at music.
It's easy to forget about someone's talents when we see them for something else more often. To discover more, take a look at ten celebrities who have music careers that the world has forgotten over the years.
Kim Kardashian
Kim Kardashian met up with The Dream on an episode of 'Keeping Up With The Kardashians' to record a single. The outcome was a heavily autotuned bop named 'Jam' which is the star's only pursuit at music.
Paris Hilton
We all know of Paris Hilton, the businesswoman and DJ, but do you remember Paris, the pop star? Hilton's 2006 project included the hit 'Stars Are Blind,' which got tons of radio play despite her stagnant music career.
Jennifer Love-Hewitt
Before her acting career took off, Jennifer was signed to Atlantic Records but was dropped after two failed albums. She tried her luck again in 2002 with her album BareNaked which peaked at 37 on the charts.
Tyra Banks
Tyra released her first and only single, 'Shake Ya Body,' in 2002 and featured two 'ANTM' contestants in the video. Unfortunately, the song wasn't enough of a hit, and Tyra's music career was short-lived.
Lindsay Lohan
Lindsay Lohan's musical skills were so undeniable that directors often showed them off in movies. Although her first album was a hit, the second didn't do so well, and her music career went downhill from there.
Scarlett Johansson
This A-lister released two albums between 2008 and 2009, and they featured many prominent names in music. Although Scarlett had the cosigns, music didn't take off for her, but she still sings in some film soundtracks.
Robert Downey Jr.
Ironman himself couldn't make it past brutal music critics with his album flopping commercially in 2004. Although he hasn't released music since, Robert has featured his talent in multiple soundtracks.
Brie Larson
No, we aren't talking about her character in 'Scott Pilgrim Vs. The World'. Before winning an Oscar, Brie Larson released her album 'Finally Out Of PE' when she was 16 and even went on tour with Jesse McCarthy!
Heidi Montag
Heidi spent over $2 million to pursue her music career and released an album in 2010. The album flopped, and her performances were met with criticism from audiences, but Heidi insisted she'd still pursue music.
Shaquille O'Neal
Shaq is a man of many talents, and one of them includes being a rapper. O'Neal entered the rap game with an album that cheated at 25 on Billboard in 1993 and recently revisited his talents by dropping doss tracks in 2017.