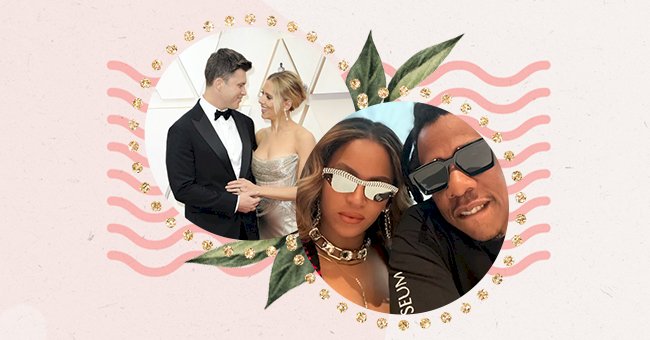 10 Celebs Who Got Married In Secret
Being in the public eye constantly cannot be easy. Sharing every moment of your life, big or small, with an audience must be taxing, but this is the way that many celebs live their lives daily. It's no wonder they steal away for privacy whenever possible.
For most people, their wedding day is something that they want everybody to know about and celebrate with them, but for celebs, it's just another day when they will be bombarded with paparazzi. This is probably why we see a lot of celebs get married secretly recently.
Here is a list of all the celebs who have kept their weddings a secret until after it is over.
Beyonce and Jay-Z
Beyonce and Jay-Z are undoubtedly one of Hollywood's most powerful celeb couples. However, they were not prepared to share their wedding day with any press or fans. They wanted the day to be just for them and their loved ones.
They wed in Jay-Z's apartment, and the ceremony was followed by a celebration with close friends and family. They signed their papers on April 4th and have been married ever since, having expanded their family with three children.
Margot Robbie and Tom Ackerley
Imagine a wedding so secret that not even your guests know the location of the ceremony? Margot Robbie and Tom Ackerley made sure that their wedding was kept as private as possible. Phones were even confiscated at the wedding.
The couple did not announce that they were married until a while after their wedding, with Robbie posting a photograph of her ring on her Instagram page. The couple has been in wedded bliss ever since.
Ariana Grande and Dalton Gomez
After many heartaches, Ariana Grande finally wed her perfect match this year. The pair got engaged last year after Grande went through a few turbulent relationships and many rough patches.
The wedding has been much anticipated by fans and followers of the couple. Still, they surprised everyone by having a source close to them announce that they were married in a small and intimate wedding ceremony in May 2021.
Justin Hartley and Sofia Pernas
Justin Hartley is another star who seems to have been unlucky in love during his lifetime, having been married twice before he wed his current wife, Sofia Pernas. However, Sofia might be the one that will stick by his side.
The pair started marriage rumors early in May this year, and by the middle of May, they confirmed through a source close to them that they are married after making their relationship public at the end of 2020.
Derek Jeter and Hannah Davis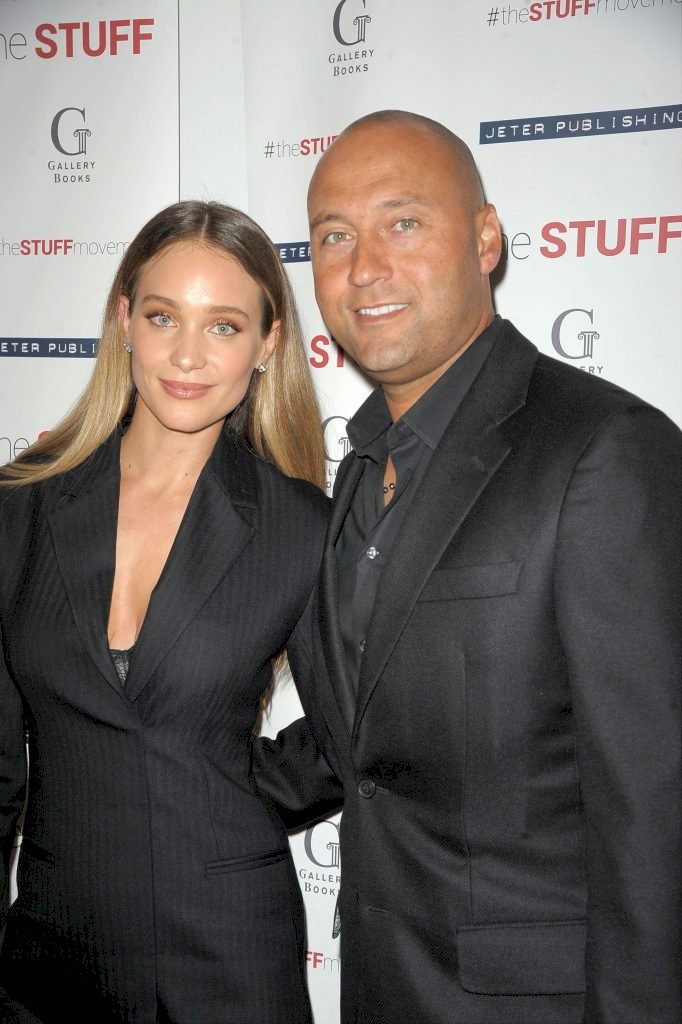 GettyImages
Derek Jeter has been rumored to be romantically linked to a number of women, but after beginning his relationship with Hannah Davis the couple was extremely private about their relationship.
In 2016, they wed in a small, private ceremony in Napa Valley. There were no details released about the wedding, probably because the couple is so notoriously private that they do not even have social media pages.
Gisele Bundchen and Tom Brady
Not only did Gisele plan one secret wedding, but two! Gisele and Tom had two secret wedding ceremonies back in 2009. The ceremonies were held in two separate countries on two separate dates.
We finally got to see Gisele's wedding dress via her Instagram in 2014, but no further details about the dress or the wedding have been divulged to the public since. This might be our favorite secret wedding story.
Benji Madden and Cameron Diaz
Benji and Cameron are possibly the coolest celeb couple in Hollywood. They exude effortlessly edgy vibes, and they did this when they got married, too. The couple got engaged in 2014 and had a short engagement.
They then got married in a very small and private wedding ceremony early in 2015. The couple have been together ever since and even kept the birth of their daughter a secret until she was a few days old.
Scarlett Johansson and Colin Jost
GettyImages
Scarlett has been unlucky in love over the years and has finally found her prince, who she married very secretly last year. The couple was married in a small and intimate ceremony that followed all COVID-19 safety protocols.
Their marriage was announced by Meals on Wheels' Instagram page, where they stated that the couple's wedding wish was to support older adults who were vulnerable during the pandemic and support Meals on Wheels.
Niecy Nash and Jessica Betts
Niecy Nash divorced her husband Jay Tucker in 2020 after nine years of marriage and stayed quite lowkey in the months following her divorce. However, she shocked fans when she announced that she had married Jessica Betts.
She said that she had fallen in love with Jessica and had finally found happiness. She announced her marriage via Instagram, captioning the photo #LoveWins.
Mila Kunis and Asthon Kutcher
Mila Kunis and Ashton Kutcher are one of Hollywood's cutest couples. They are so perfectly matched, and they have a love that seems like it will last through the ages. However, their wedding was not as public as their relationship.
There have still been no details released about their wedding, nor any photos, the only reason people knew that the couple got married was that Mila wore her wedding band while being interviewed on a talk show.