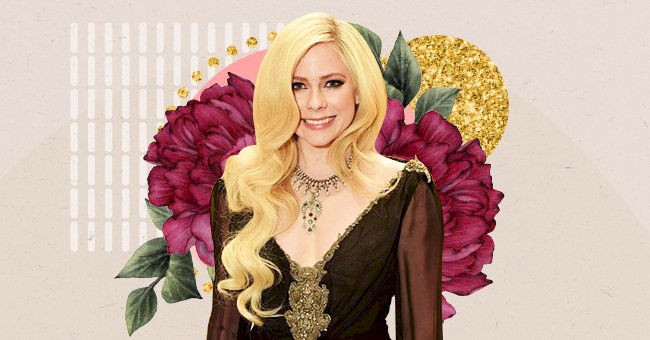 10 Celebs Who Stunned Fans When They Ditched Their Signature Looks
Think Blake Lively but with red hair or Zoe Kravitz without her gorgeous black locks. Something is amiss, isn't it? We associate celebrities so much with their signature looks on the red carpet it's quite something when they decide to switch things up.
However, like us, they must get the itch once in a while. Who wants to stay the same anyway? Besides, celebrities have to shed their signature looks for movie roles or different musical paths like the creatives that they are.
The result is truly inspiring and may have you reconsidering that salon appointment or that makeup look you've been too afraid to attempt. Need that extra boost of encouragement? Here are ten celebs who stunned us all after ditching their signature looks.
Blake Lively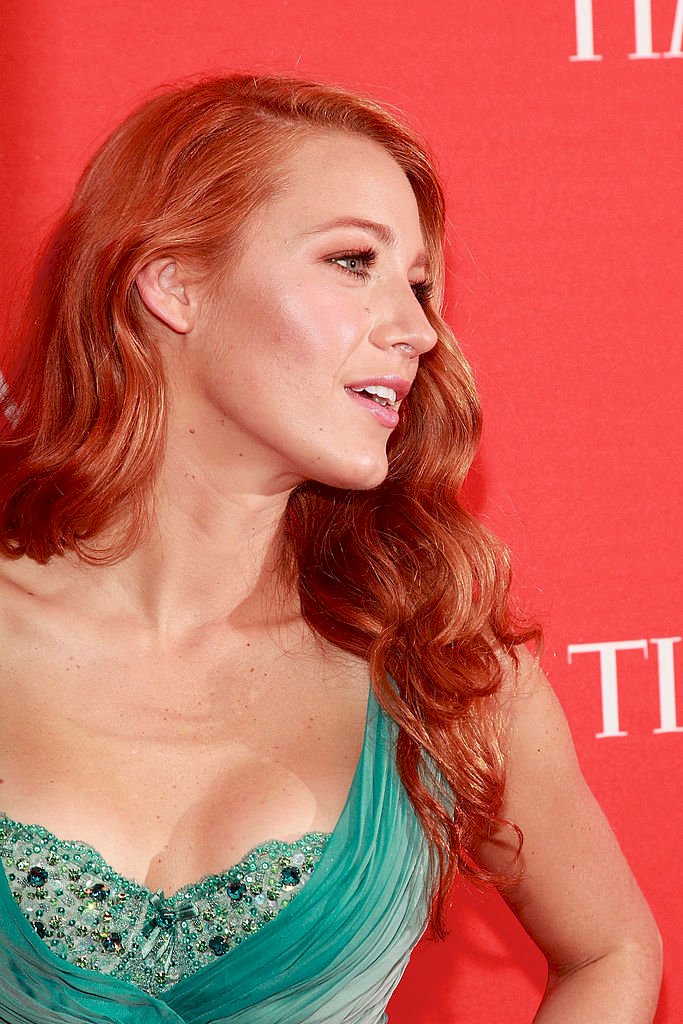 Actress Blake Lively attends the 2011 TIME 100 gala at Frederick P. Rose Hall, Jazz at Lincoln Center on April 26, 2011 in New York City. (Photo by Charles Eshelman/FilmMagic)
This transformation was worth a Gossip Girl episode alone. Too bad it happened when actress Blake Lively was not playing fan fave, Serena Van Der Woodsen. The actress stole our hearts with her luscious blonde locks, which she still maintains today.
However, the stunning actress spiced up her look with brilliant red waves. Lively made a case for red hair at the 2011 Time 100 Gala. This look is having us think about going red, perhaps permanently.
Ariana Grande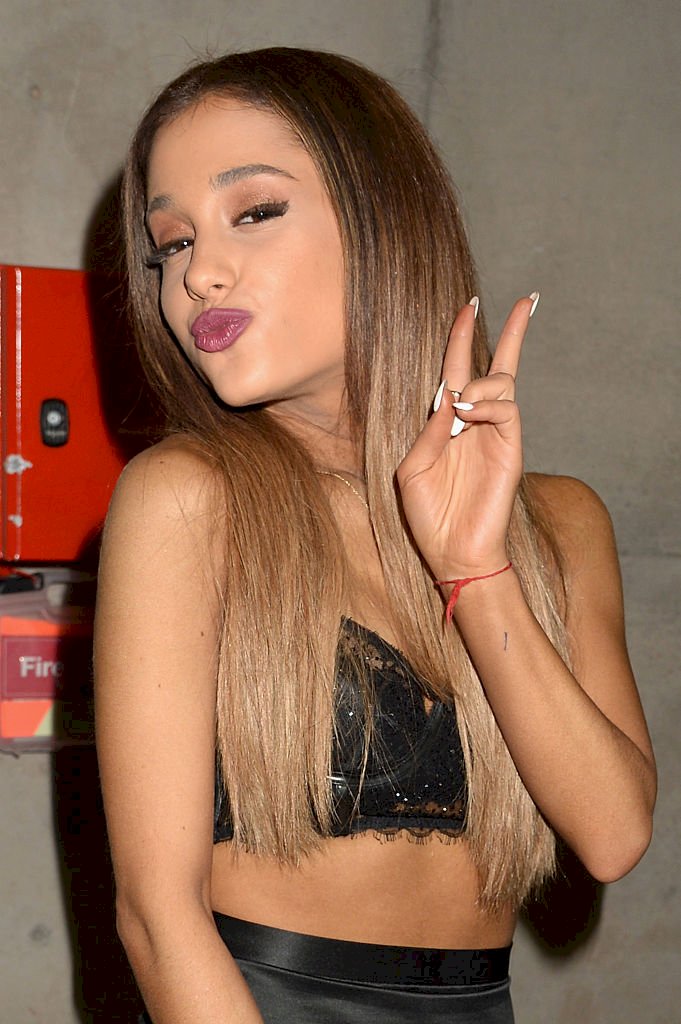 GLASGOW, SCOTLAND - NOVEMBER 09: Ariana Grande is seen backstage at the MTV EMA's 2014 at The Hydro on November 9, 2014 in Glasgow, Scotland. (Photo by Jeff Kravitz/FilmMagic)
We cannot imagine Ariana Grande without a high pony. That sleek, high pony has made its appearance on many a red carpet, and we have loved it. However, Grande has sometimes taken a break from her shiny statement pony.
The record-breaking singer took to the MTV EMA's in 2014 wearing her hair out and loose. Grande's hair was straightened down. However, what Grande kept was her signature cheeky smile.
Taylor Swift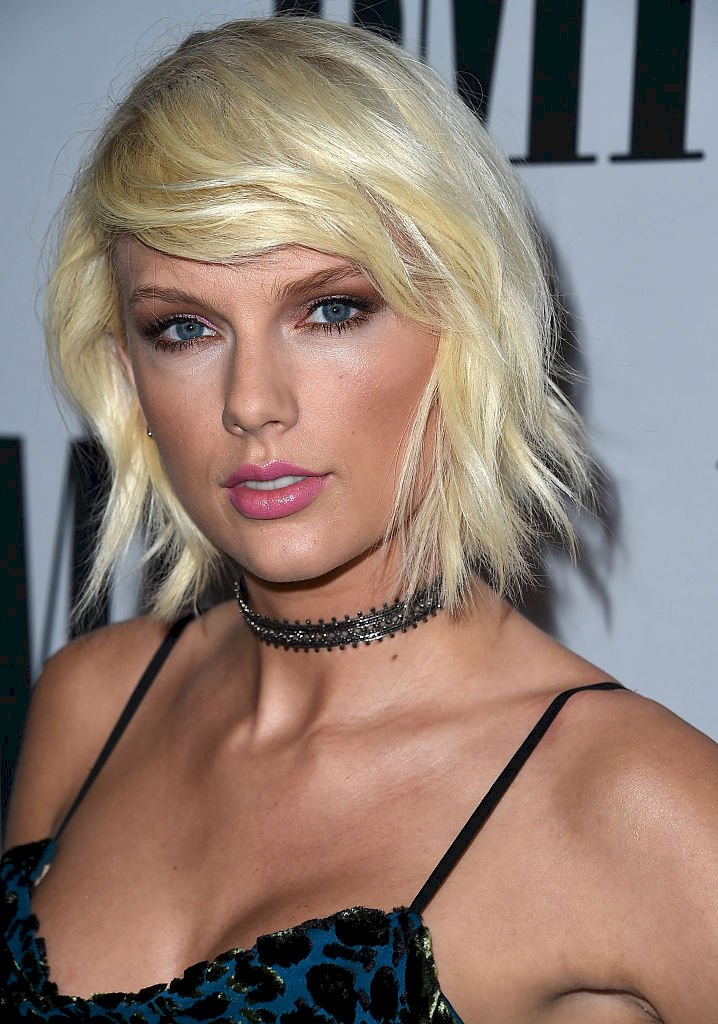 BEVERLY HILLS, CA - MAY 10: Taylor Swift arrives at the 64th Annual BMI Pop Awards at the Beverly Wilshire Four Seasons Hotel on May 10, 2016 in Beverly Hills, California. (Photo by Steve Granitz/WireImage)
Country music star turned mega pop princess Taylor Swift had us swooning with her signature looks. The star wore her hair in perfectly curled waves and had us trying to master the eyeliner to nail her precise cat eye and red lip combo.
Bring on the shock factor. The musician turned heads with a shaggy chin-length, a platinum blonde haircut at the 64th Annual BMI Pop Awards. Furthermore, she ditched the cat eye for a smokey eye and light pink lips. Simply incredible.
Zooey Deschanel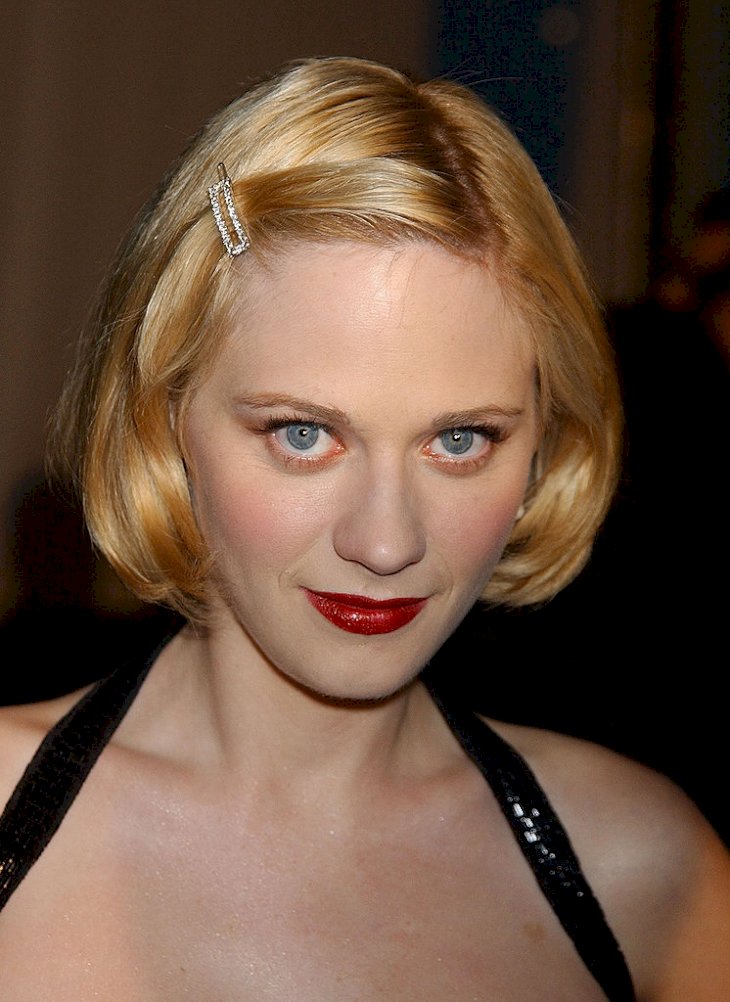 Zooey Deschanel during
Zooey Deschanel solidified her place in hour heart as the rom-com queen. The "New Girl" actress had us laughing, crying, and rooting for her and her rag-tag team of roommates in the show. Her long brunette locks and bangs are, therefore, inseparable from her look.
Deschanel took a very different turn back in 2002. The star went for a brave jaw-length blonde bob at the "Abandon" premiere. Her brows were blonde, and she wore clean makeup with a bold red lip. So very vintage.
Jennifer Lawrence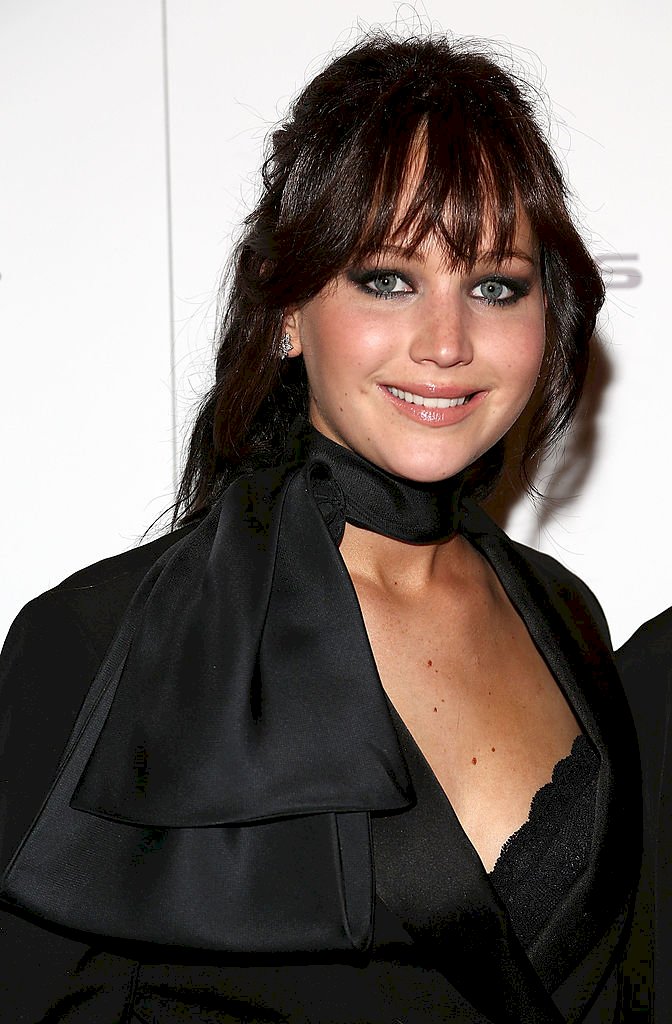 NEW YORK, NY - NOVEMBER 11: Jennifer Lawrence attends the
We know Jennifer Lawrence kills it at every role she is offered, but we still love her for her adventurous turn as Katniss Everdeen in the "Hunger Games." That film was our childhood. Remember when she volunteered as Tribute? Chills.
Since then, we have seen Lawrence in blonde locks. However, the actress left us stunned when she debuted dark brown hair in 2012 at the premiere of "Silver Linings Playbook." We loved every minute of it.
Avril Lavigne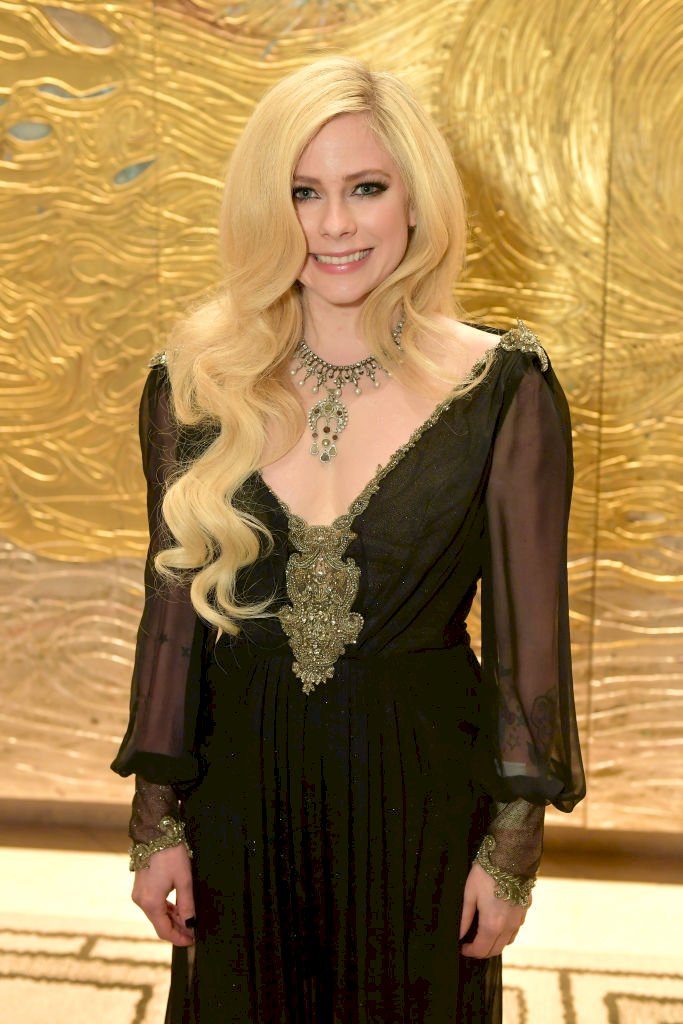 BEVERLY HILLS, CA - APRIL 20: Avril Lavigne, wearing peace & love jewelry by Nancy Davis, attends the 25th Annual Race To Erase MS Gala at The Beverly Hilton Hotel on April 20, 2018 in Beverly Hills, California. (Photo by Neilson Barnard/Getty Images)
We can't promise to make any "Sk8ter Boi" jokes, but we shall try. Avril Lavigne got us all in our emo feels when she hit the scene with her rocker tunes and smudgy eyeliner, and brunette hair. So much eyeliner...
However, the star took a whole other approach leaving us jaw-dropped. Lavigne cast aside her signature looks for voluminous blonde wavy hair and natural makeup at a 2018 charity gala. It gave us less punk and more ballet. What more can we say?
Michelle Williams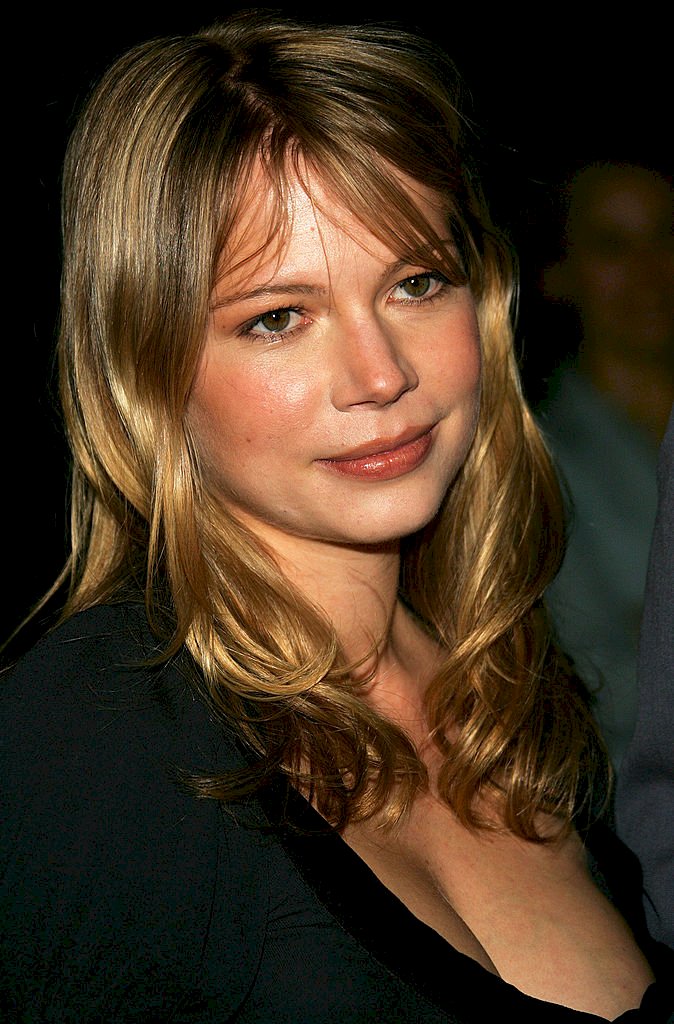 NEW YORK - DECEMBER 11: Actor Michelle Williams attends a special screening of the film
Michelle Williams's pixie platinum blonde locks are so suitable that it is impossible to imagine her having anything but. However, the acclaimed actress has donned some different looks for the screen and had us stunned.
The "Blue Valentine" actress wore her hair a little longer than her usual fare at the 2005 premiere of "Casanova." Williams wore her hair long and wore side bangs. Moreover, the star's hair had some peeking roots and was without its platinum color.
Lupita Nyong'o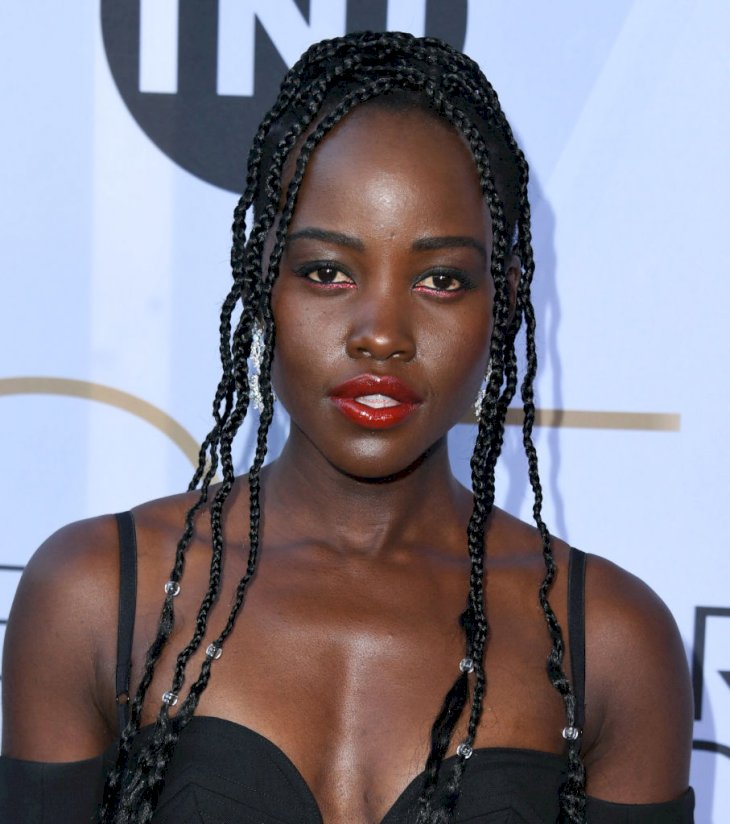 LOS ANGELES, CALIFORNIA - JANUARY 27: Lupita Nyong'o attends 25th Annual Screen Actors Guild Awards at The Shrine Auditorium on January 27, 2019 in Los Angeles, California. (Photo by Jon Kopaloff/Getty Images)
Actress Lupita Nyong'o swept us away with her glorious fairytale look when she accepted the best actress award for her Oscar-winning role in "12 Years A Slave." The star sported tightly cropped hair that would go on to be her signature look for red carpets to come.
However, Nyong'o served all the looks at the 2019 annual Screen Actors Guild Awards. The actress switched up her aesthetic by donning long, curly braids with clear bead embellishments. Truly A-List material.
Katy Perry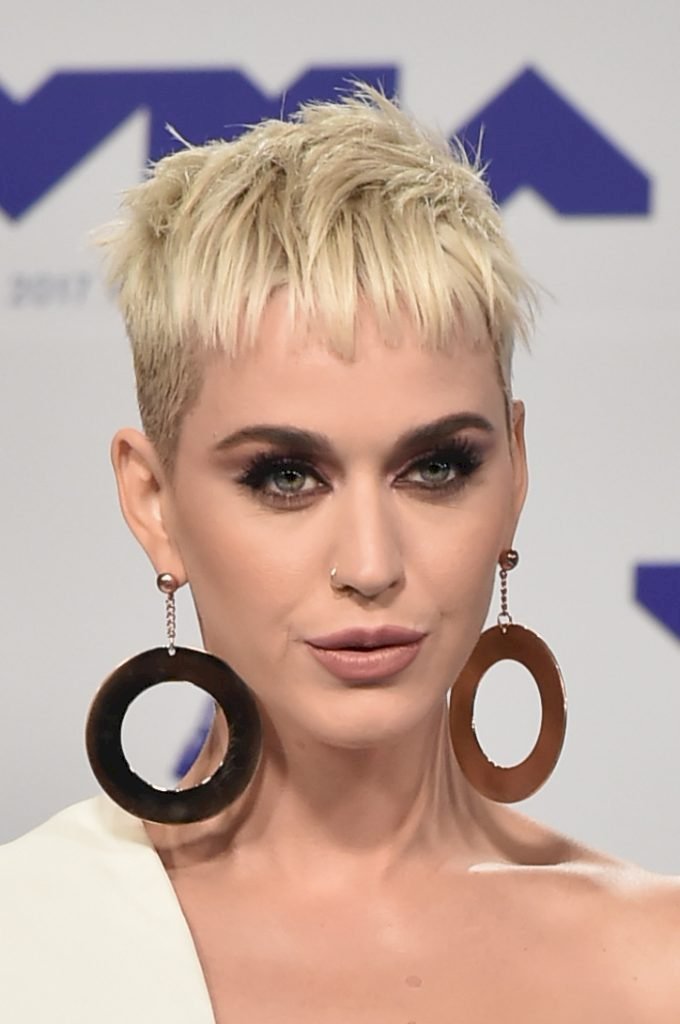 INGLEWOOD, CA - AUGUST 27: Host Katy Perry attends the 2017 MTV Video Music Awards at The Forum on August 27, 2017 in Inglewood, California. (Photo by David Crotty/Patrick McMullan via Getty Images)
The "I Kissed a Girl" singer is no stranger to making headlines. Katy Perry's hit-making career rarely saw her change her jet black hair dramatically as she did back in 2017 at the 2017 MTV Music Video Awards.
Perry made a splash appearing on the red carpet with a blonde pixie cut with cropped sides. We think the look was a success as it brought out her baby blue eyes and added brightness to her overall look.
Zoe Kravitz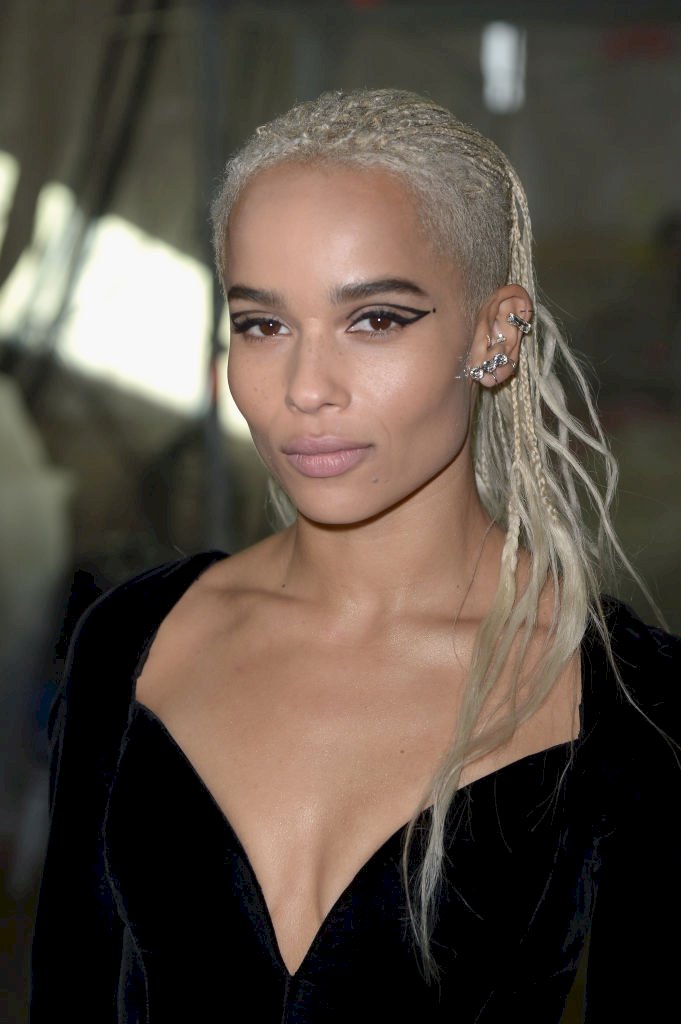 PARIS, FRANCE - FEBRUARY 28: Zoe Kravitz attends the Saint Laurent show as part of the Paris Fashion Week Womenswear Fall/Winter 2017/2018 on February 28, 2017 in Paris, France. (Photo by Dominique Charriau/WireImage)
Zoë Kravitz is just cool. Seriously, whether she's smizing on the red carpet or is pictured out and about, Kravitz embodies that California laid-back aesthetic with a rock and roll twist. Of course, as the offspring of Lisa Bonet and Lenny Kravitz, we would not expect less.
Kravitz is known for her raven black hair and cascading locks. However, the gorgeous star had us doing a double-take when she sported blonde hair at the 2017 Saint Laurent fashion show in Paris. Platinum. Blonde. Hair. The bravery!