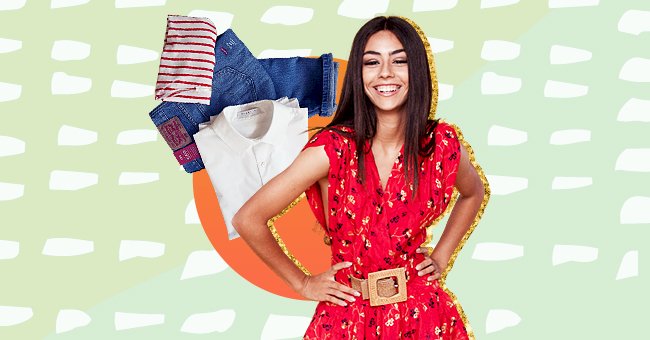 10 Closet Staples To Easily Take From You From Work To Weekend
Here are ten items that your wardrobe needs to transition you seamlessly from work mode to weekend mode with a few simple modifications.
A statement blazer with trousers and a pair of mules can feel like a normal workday outit, but as soon as switch up the trousers for some easy jeans, and sneakers, you've got a casual easy look with the same blazer.
It's all about optimizing your closet and knowing exactly what you need. You may be looking to minimize your wardrobe down to the essentials. If that's the case, you want clothes that are versatile and can fit various occasions.
Statement Blazer
Ideal for the working weekend because it essentially does all the talking for your outfit. You can dress very simply in a basic natural top and some jeans or trousers, throw on your blazer and boom! Your outfit just turned into a look.
Easy Jeans
Just a simple pair of well-fitting go-to denim jeans is a must in your closet, period. Dress it up slightly with a blouse to give you a more professional feel, or keep it everyday casual.
White Shirt
An easy-breezy, crisp white shirt tends to add a touch of professional sophistication to any outit. An added benefit is that you can go to town with accessorizing your simple outfit to elevate it. Opt for gold jewelry like a minimalist chain or even a chunky necklace. A white shirt affords you the freedom to play.
Floral Dress
A floral dress can bring a bit of lively energy to an otherwise uneventful workday. It's also fitting for the spring season; flowers and all.
Leggings
Athleisure may be a no-no for you, but there's no denying how a pair of leggings or gym tight can make you feel like you're getting things done. The freedom to move might contribute to some productivity. But of course you want to dress it up, so you don't like you're eager to leave work and hit the treadmill.
A Slip Skirt
This staple skirt has been seen just about everywhere, and it's no wonder why. With everyone opting for comfort, it's ideal for the days you want to look good but not do too much. It also looks great in heels, booties, and sneakers.
The Trench Dress
Professional, elegant, flattering are just some of the words that come to mind when you see a trench dress. Perfect for those days when you're on mission: dress to kill.
Accessories
Often treated as an afterthought, accessories have superpowers. They can take a simple every day to new heights with just the smallest touches. Grab a hat, a pair of earrings, or a necklace and see what that does to your look.
A Leather Piece
Leather, as a fabric, is in. You can rock leather anything and be on-trend and chic, be it a skirt, a dress, a jacket, a hat, or even a shirt dress
A Black Dress
The sheer popularity of the LBD is all the proof you need to know that we all love a black dress. A black dress is versatile, and it can be understated while also being a statement. A must-have for your closet.