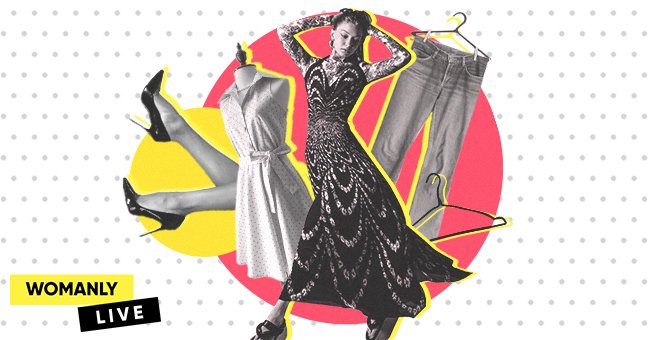 10 Common Fashion Mistakes
Everyone has experienced a moment in their life where they look into the mirror and realize the clothes they have on are not doing what they thought it would.
These "mishaps" are often caused by errors in styling. Fashion mistakes, however, are not a tragedy but rather the perfect time to learn how to avoid them happening again. From not tailoring clothing enough to buying into the idea that age plays a roll in what you can pull off, here are 10 fashion mistakes you may be making and how to fix them.
1. White Shouldn't Be Worn After Labor Day
An antiquated rule that has gone out of style. In fact, many modern designers and fashion icons are proving that white is very appropriate to wear in winter. It adds a fresh and modern touch to the holiday season.
When tackling the white-in-winter trend be mindful that the fabric you choose plays an important part in the outcome of the look. Lighter textiles such as white cotton, linen, canvas, and seersucker are more appropriate for summer months whereas white wool, cashmere, fur, mohair, flannel, silk, and leather are perfect for the cooler months of the year.
2. You Always Buy the Same Size in Clothes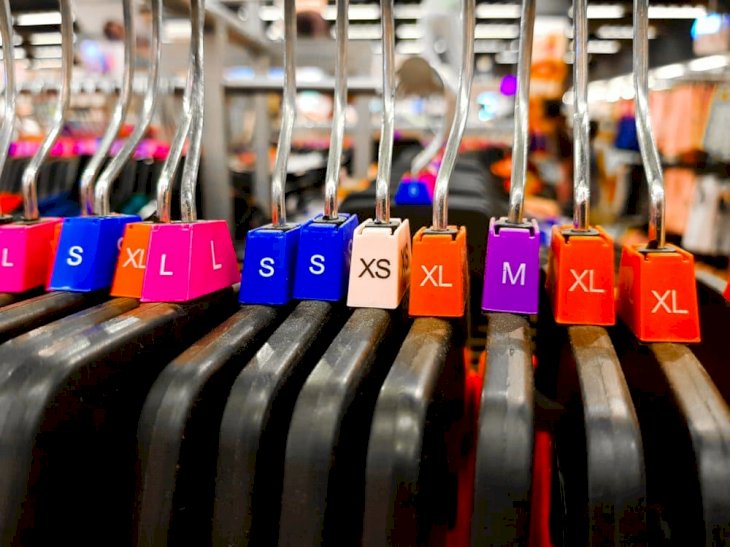 Shutterstock
When shopping high-fashion and fast-fashion always be aware that sizing varies depending on the store, brand, and item. Cheaper clothing typically tend to run bigger whereas high-end fashion runs much smaller. Therefore to avoid ill-fitting clothing, ignore the number or size and focus on how it looks when you wear the item.
3. Wearing Retro Pieces Without a Modern Spin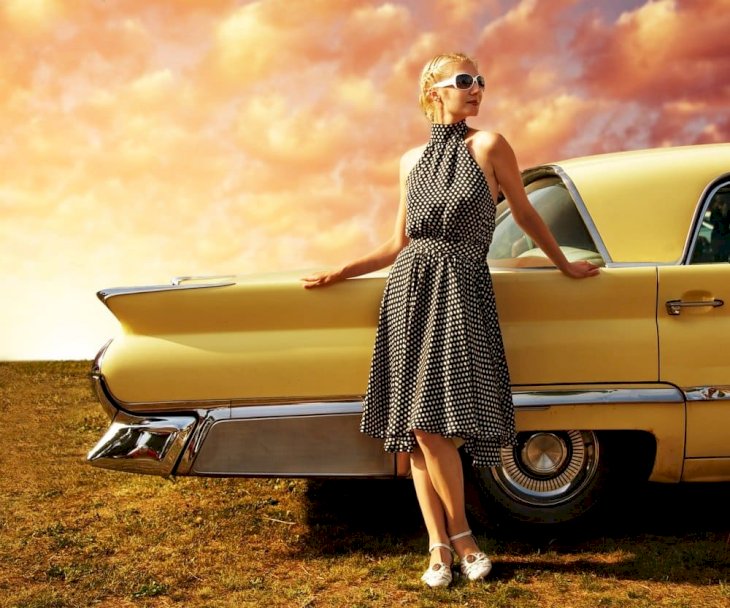 Shutterstock
Wearing the odd retro item can be extremely stylish when paired with a modern twist. However, wearing an outfit full of-another-decade may appear costume-like and juvenile. Be selective with retro items.
4. Assuming 'Dry Clean Only' Tags Are Always Correct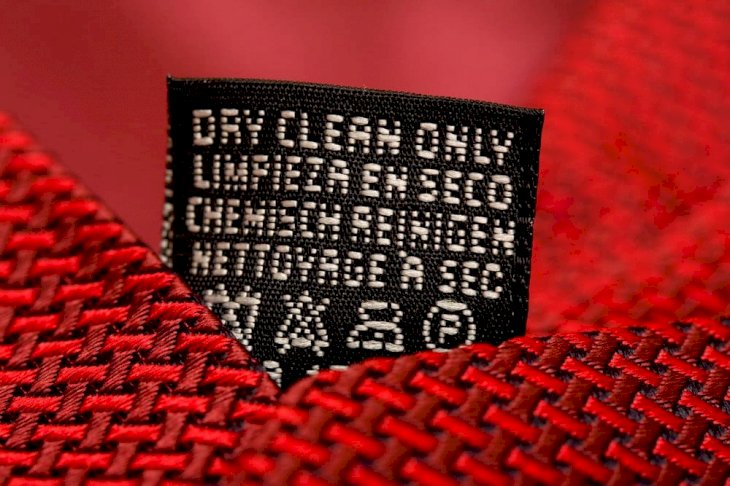 Shutterstock
While sticking to the label instructions won't hurt, dry cleaning clothing can become costly. Keep in mind that many high-end brands manufacture items in washable fabrics but label them "dry clean only" to maintain the high end feel and lengthen the lifespan of the item. Certain fabrics, such as cashmere, will actually last longer when washed by hand instead of being dry-cleaned.
5. Tall Women Shouldn't Wear Heels
Another antiquated rule that should not be heeded is the claim that abundant height is not feminine thus tall women should avoid wearing heels. Many modern-day fashion icons including Kendall Jenner, Michelle Obama, and Charlize Theron are extremely tall and still regularly rock killer heels.
6. Shop for Instagram
While Instagram might make some items trendy and appeal to our visual side, sometimes we just don't need the item. If you catch yourself buying something simply to post on social media and not because the item has a place in your closet then it is not worth buying it. Chances are if the item does not fit in with the rest of your closet you probably won't use it very often or at all.
7. Avoid Horizontal Stripes like the Plague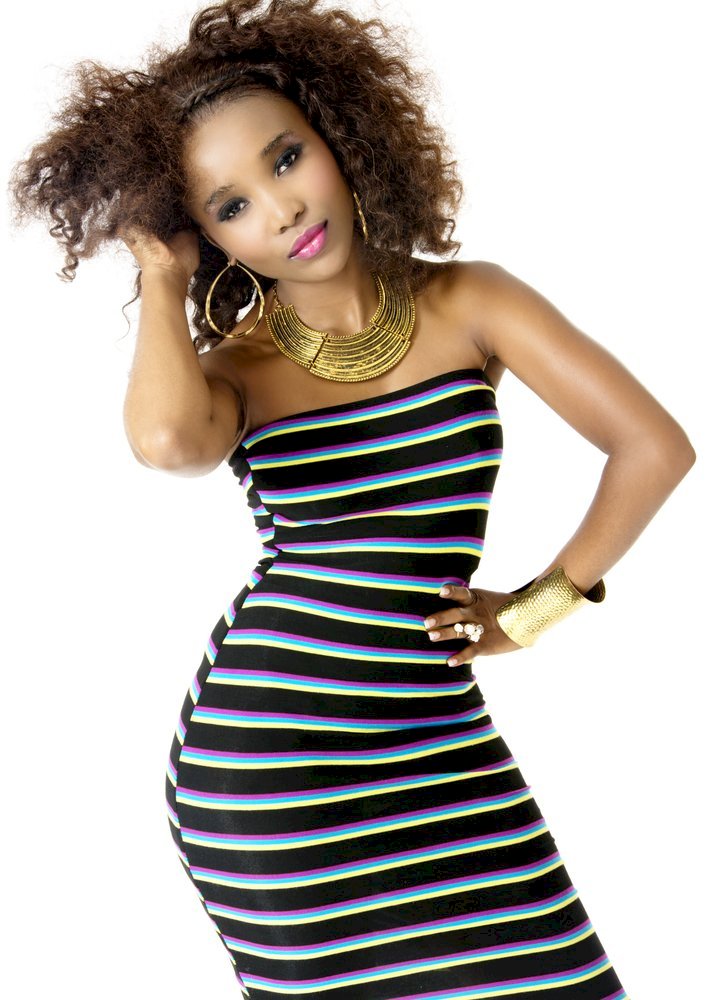 Shutterstock
Another common fashion misconception is that all horizontal lines make one look wide. While a skin-tight bodycon dress with horizontal lines might only look good on a model, a classic cotton Breton striped shirt tucked into dark jeans or a ladylike full-skirt with horizontal stripes is often extremely flattering on any figure. Pick your stripes and styles carefully but don't avoid the look completely.
8. Only Wear One Bold Color at a Time
The recent color-blocking phenom has taught the fashion industry that a bold, saturated hue looks amazing paired with another bold, saturated hue. For example, an emerald-green silk blouse could be paired with fuchsia suede heels for a sleek ultra-modern look. Do not shy away from bold colors.
9. Avoid Shopping & Rely on Old Faves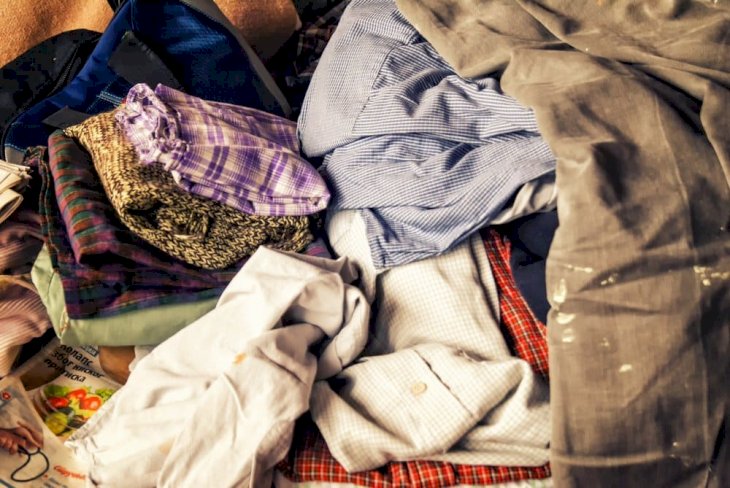 Shutterstock
While styles may repeat themselves, it is important to replace clothes that look worn out or have become dated. To maintain a put-together yet fresh look, sticking to the same style is a good idea but it is still necessary to update the look over the years.
13. Mixed Prints Are Way Too Busy
Contrary to this misconception, mixed prints are a brilliant way to add a fresh touch to the outfit and elevate the look from ordinary to street-style. Icons in the fashion world like Gigi Hadid often combine florals with stripes or polka dots with Ikat. A good tip to start with is to treat leopard or camo as neutrals. When wearing a colored print add a leopard or camo belt, shoe, bag or blouse to uplift the outfit.
10. High-Waisted Pants Are Always Unflattering
High-waist pants gained a bad reputation after Jessica Simpson's style mishap. However, when styled correctly, they can trick the eye into elongating the lower body. High-rise slim-fitting jeans that end at the ankle can be extremely slimming to the frame.