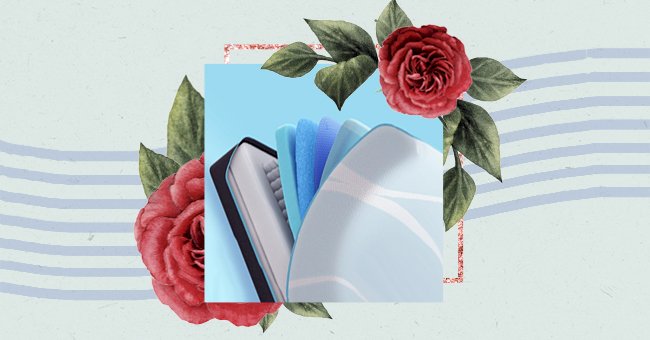 10 Cooling Pillows Perfect For Sweaty Summer Nights
We have all experienced that endless summer night where you're tossing and turning because it's too hot. There's nothing worse than not getting any sleep and being grumpy the next day because you're boiling.
You keep turning your pillow over to get to the cool side so that maybe you can sleep better, but after doing that, fifteen times, the pillow has been heated by friction alone. There's nothing that is going to cool you down at this point.
We have found the best cooling pillows that will allow you to sleep peacefully and wake up ready to tackle the day.
Clara Clark Bamboo Foam Pillows
A shredded memory foam pillow allows your neck and back to be supported while still allowing the pillow to be malleable. Memory foam also tends to be much cooler than conventional pillows.
This pillow is perfect for those who prefer not to spend too much on their bedding and those who tend to try and change the shape of their pillows for them to find a comfortable sleeping position.
Weekender Ventilated Gel Memory Foam Pillow
This pillow's unique ventilation feature allows the pillow to aerate all night while using it. The gel inside the memory foam portion of this pillow ensures that the pillow stays cool throughout the night.
The mixture of the memory foam and aeration portion of this pillow allows for maximum comfort and support for the neck and back.
Nestl Bedding Ice Gel-Infused Adjustable Memory Foam Pillow
This is the pillow for you if you tend to sweat at night but don't want to spend hundreds of dollars on either a more expensive pillow or an A/C. The gel portion of this pillow acts as a temperature regulator.
The temperature regulator means that the pillow will never get too hot, and those that tend to complain about heat while trying to sleep will be saved with this purchase.
puredown Natural Goose Down Feather Pillow
This purchase is excellent value for money as you get a set of two pillows for under $50. These pillows are not explicitly designed for cooling; they tend to stay cooler than regular pillows.
If you would prefer not to buy an action "cooling" pillow, this is the perfect purchase for you as it is a regular pillow, which tends to have a cooling effect.
SnugglePedic Bamboo Memory Foam Pillow
Another pillow that is not necessarily a cooling pillow but has a cooling effect is this memory foam pillow.
Usually, memory foam pillows can be quite hard and shapeless but this pillow's foam is shredded, which allows for 'give' in the pillow, and it is staying sturdy enough to support the head and neck.
Coop Home Goods Shredded Hypoallergenic Certipur Memory Foam Pillow
This is a pillow that those people that try to shapeshift their pillows need to buy. If you spend your nights folding your pillows into weird and wonderful shapes to get comfortable, this pillow will solve your problems.
An extra pillow insert lets you decide how much support you want from your pillow, and because it is a memory foam pillow, it will be cooler than any regular pillow so that you won't be too hot.
Gravity Pillow
This is another pillow that is fully customizable because it has removable stuffing! You can add or remove as much of the pillow insert as you would like until you reach your desired firmness.
The bamboo-based pillow cover allows for it to stay cooler than a regular pillow, which means your nights of flipping the pillow are over.
Coop Home Goods Adjustable Body Pillow
For all the pregnant mamas that are boiling at night, this pillow is your savior! A comfortable body pillow allows you to add or remove as much of the inner as you need to reach your desired support.
The pillow is made from memory foam and microfiber, which means it will be cool all night, and you'll finally be able to get a good night's rest.
Z Gel Memory Foam L-Shape Pillow
We are calling all side-sleepers. We have a pillow for you. This uniquely shaped pillow allows for the ultimate comfort for those who sleep on their sides.
The gel dough in the pillow has a temperature-regulating effect that will allow the user to sleep well and stay cool the entire night. Throw away all the extra pillows you've been using for support because this one has it all.
Tempur-Pedic TEMPUR-Breeze ProHi Pillow
On the more expensive side, this pillow offers comfort and the feeling of being cool all night. This means that you will be able to get a good night's rest and wake up feeling refreshed.
However, this pillow does boast qualities that all other pillows do at a much higher price. There is nothing wrong with splurging on your bedding, and if you want to splurge, this is the pillow for you. If you prefer a more affordable comfort, though, cross this pillow off the list. Price: $199.00