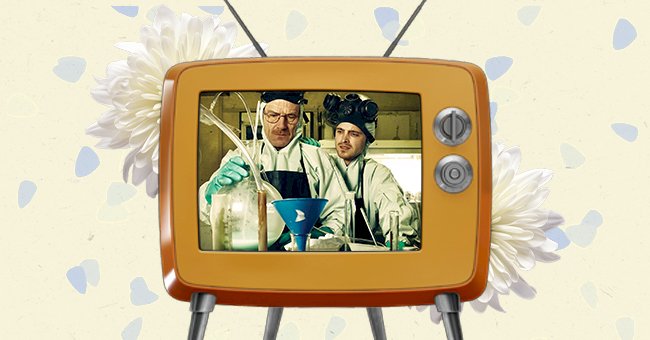 10 Crime & Mystery Tv Shows To Binge-Watch ASAP
Whether you're waiting for the next season of your fave Tv show and you're searching for something else to get addicted to, here's a list for you.
I'm in perpetuate love-hate relationship with some Tv shows. Love when the show awakes an obsession in me to search for cues, the curiosity to know what's next. And hate because once I'm hooked, I can't stop watching -- that means forget about personal projects!
If you're searching for some excellent & addictive, enthralling entertainment, we've listed the must-watch crime & mystery dramas you can start binge-watch tonight.
Dark
"Yesterday, today, and tomorrow are not consecutive. They are connected in a never-ending circle." Dark is a true masterpiece. And I risk saying that it is one of the best Tv shows of all time.
This sci-fi German show revolutionized time travel storytelling and it's quite complex. So get ready, Dark will mess with your mind!
The Stranger
The Stranger is one of those series you need plenty of free time to start watching because you might want to finish in one sit. A stranger infiltrates a suburban family's life for mystery-thriller lovers and threatens to share their most dangerous secrets.
Katla
Recently released, Katla follows the lives and mysteries taking place in the small town Vik in Iceland after the subglacial volcano Katla erupts. The catastrophic incident turns the lives of people there upside down.
Mindhunter
Based on a true-crime book written by an FBI agent and criminal profiler John E. Douglas, Mindhunter is on the list of one of Netflix's most-watched shows. Mindhunter dives deep into the mysteries of the mind of a killer rather than just exploring the crimes they commit.
Dexter
Are you fond of a timeless classic? Then you should watch Dexter -- America's favorite serial killer. Dexter Morgan is a forensic analyst at Miami police who spends the day investigating crimes, but he's a serial killer on his downtime.
Sherlock
A BBC award-winning Tv show depicts Sir Arthur Conan Doyle's classic starring Benedict Cumberbatch and Martin Freeman as Sherlock Holmes and Watson. What else do you need? Go watch it!
The Fall
"Less sensationalistic and more provocative than most police procedurals," says Rotten Tomatoes about The Fall. The crime-drama Tv show follows an investigation into a series of murders involving a businesswoman in Belfast, Northern Ireland.
Collateral
Don't have much time to get enthralled by a Tv show and caught up in endless seasons? Collateral is a great option -- it's just four episodes, and you can watch in one sit. The BBC-produced limited series goes beyond investigating crimes, and it digs deep into issues of immigration and racial tensions in Britain.
Making A Murderer
If you haven't heard about Steven Avery's case, you haven't lived on Earth in the past few years! When it debuted five years ago it became an instant hit. Making A Murderer is a docu-series following the life of a guy who served 18 years in prison for a crime he didn't commit, and guess what? Now he's on the line again…
Breaking Bad
I couldn't finish this list without this masterpiece. Rated with 9.4/10 on IMDB review, and as one of the reviewers said, "It's okay, I guess. Re-Watched it 7 times and counting. I guess I liked it." Breaking Bad is considered the best (or at least one of them) Tv Shows of all times. If you haven't watched it, please do yourself a favor.