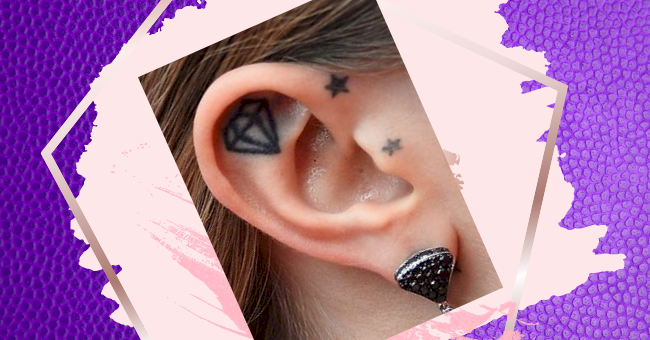 10 Cute Ear Tattoo Ideas Perfect For Minimalists
Small in size. Big on creativity. Here's inspiration for the minimalist who wants to add some tiny, unique detail to their ear.
Minimalist tattoos are cute, tiny details that you can add to your body to express a sense of style and individuality while keeping discreet.
If you've been considering getting a tiny ear tattoo, scroll through for some inspiration for your next mini work of body art.
Baby Elephant
A small cute elephant behind the ear looks really adorable, and because of its size and positioning, it's easy to cover up if you don't want it seen.
Minimalist Heart
A delicate, minimalist heart tattoo under the ear. You can also opt to have it inside the ear or just in front of the ear. Either way, it makes a beautiful, tiny tat.
11:11
"Make a wish!" A teeny-tiny tattoo written "11:11" in front of the ear. You might also want to play with some color. Opt for a white tattoo or any other color to make it more unique.
Cursive Writing
A cursive tattoo has an inherent elegance to it, even if it's nearly impossible to read. You could write the name of someone or something significant or a word that you like.
A Gem
Take inspiration from Hailey Bieber's tiny gem tattoo just behind the ear. Every time you catch sight of it, it'll remind you of what you are!
Zodiac Inspired
A minimalist design of your zodiac sign's constellation behind the ear can look very trendy while still holding some degree of personal significance.
Hummingbird
A delicate hummingbird on the earlobe can look very nice next to an earring of you're one to accessorize. If not, your little hummingbird tattoo is all the accessory you need.
Origami Design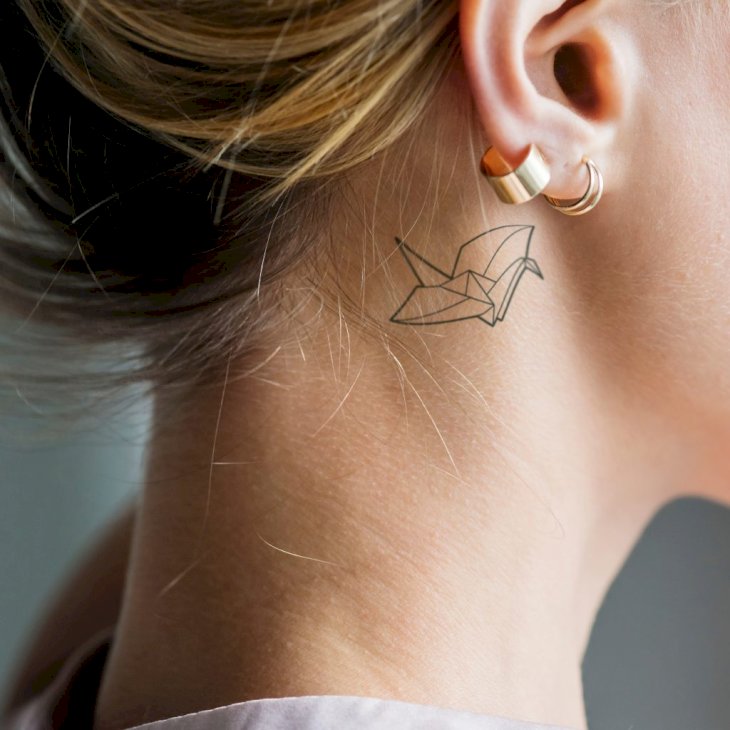 Shutterstock
Origami tattoos have been popular for a few years now, and they're still charming. You can play with different designs using an origami pattern.
A Diamond On The Ear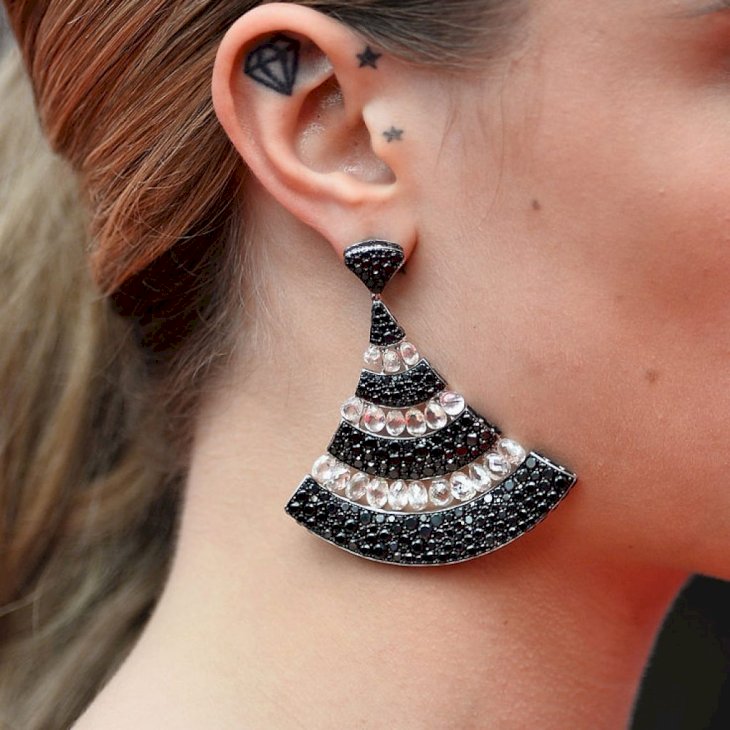 (Photo by Michael Buckner/Getty Images)
Cara Delevingne's diamond on the ear with the two stars is perfect for the minimalist looking for cute detail around the ear.
Rare
Take some inspiration from Selana Gomez's "rare" tattoo underneath the tatoo. Rare is also the name of her third solo studio album and her beauty brand. You can opt for something that's got sentimental value to you.