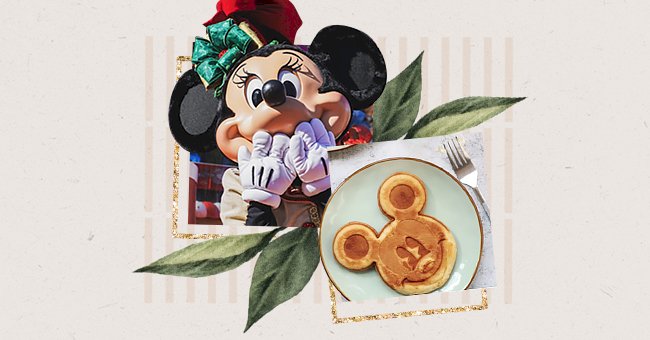 10 Disney-Inspired Recipes Worth Trying
Get inspired with these delightful Disney-inspired desserts and have fun preparing these treats with your family or planning a party.
I've always loved Disney movies since I was a little girl. Most of my birthday parties theme involved Mickey Mouse and his friends. But my Disney friends would be present only at cake tops or in posters.
Nowadays, we have more resources that go beyond cake decoration and cute party posters - get ready to have lots of fun making these deliciousnesses that will leave your guests in awe.
Tigger Tails
Get inspired by Christopher Robin and make these tasty Tigger tails that are fun to make and even more fun to eat. So easy to make, it takes just a few steps to get your marshmallows covered with caramel and chocolate. So yummy!
Disney Frozen Cupcakes
Are you or your kids a Frozen fan? So grab this recipe and plan a Frozen Princess Party. They're so easy to make. In this tutorial, she used a chocolate orange sponge for the base of the cupcakes and topped it with an orange-flavored meringue, but you can choose any flavor you like.
Mickey Mouse Waffles
Do you want to bring the Disney park treats to your kitchen? So get yourself a Mickey Mouse Waffle Maker at Shop Disney or Amazon. The Mickey-shaped plates make waffles of the same shape and size as the waffles at Walt Disney World and Disneyland!
Mickey Mouse Pretzels
Another treat from the Disney parks is the Mickey Mouse-shaped Pretzels. The overall taste and simplicity of this recipe make it great for the newbie cook or baker. The challenging part is to shape the pretzels, but don't take it too seriously - this is the time to have fun!
Disney Churros Bites
This is the official churros recipe you find at Disney's Parks - Disney released it on their blog. So easy peasy to prepare; this is a delicious dish to follow no matter what age or experienced knowledge you have about making pastries especially at home.
Chocolate Popcorn
Who doesn't love chocolate? Or popcorn? Now, what about putting these two together by making a yummy chocolate popcorn? In this recipe, they use candy melts, which are as good and addictive as chocolate. So get your fave Disney movie ready and grab your popcorn bag!
Mickey Chocolate Cake
This list wouldn't be the same without a Mickey Chocolate cake recipe - the perfect birthday cake for Disney lovers. We're never too old for a Mickey cake!
Elsa's Hot Cocoa
Another deliciousness for Frozen fans. This hot chocolate is going to be hard to let go! So get ready to get addicted to it. Everyone will love this creamy hot cocoa that takes minutes to prepare.
Jack Skellinton Oreo Pops
You don't need to wait until Halloween to make these pops. So get ready for the Jack Attack in your kitchen and turn Oreos into Jack Skellinton. In the original recipe, they use Halloween Oreos, but you can use regular vanilla Oreos too.
Winnie The Pooh & Friends Tsum Tsum Cookies
Oh Gosh, these tsum tsum cookies are so adorable! These artistic pieces seem to be so relaxing to make and even to watch her decorating them is soothing. This would be a great gift idea for a child's birthday.