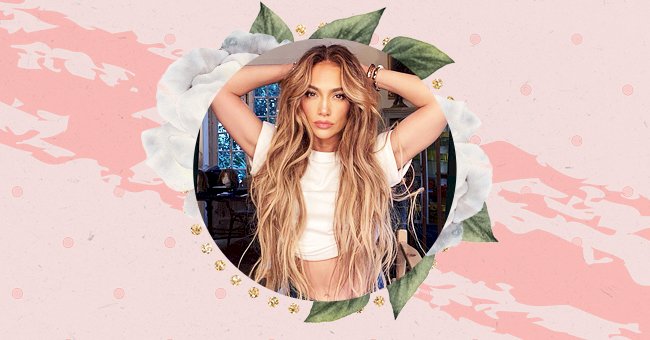 10 Easy Workouts Inspired By Celebs
Listen, girl, you are not alone. We blame our pants for being too small when we know full well that our appetites did it. 2020 made it normal to be home regularly with no other activity to put our minds to - except opening the fridge.
Summer is around the corner, and no, we shall not bombard you with summer body stories. Anybody is a beach body. However, if you wish to get serious with your fitness, you must start somewhere, and no, not tomorrow.
If you have no access to a gym or have no one to inspire you, check out celebrity routines. Some can get quite vigorous, and baby steps are essential in building consistency. So with a focus on workouts, you can start doing now, here are ten easy workouts inspired by celebs.
Core Strength Like Jennifer Lopez
So, Jennifer Lopez in Hustlers. If the image of her pole dancing scene is seared into your brain, you may want to try out her routine. The fifty-year-old star's trainer David Kirsch revealed that the secret behind her sculpted body was a downward dog pushup.
It's a triple threat, according to the trainer. This Yoga-inspired move works your core and triceps and is also a great way to end a work out for it gives you an excellent stretch.
Fasted HIIT Sessions Like Michelle Keegan
According to Michelle Keegan, she loves to work out before having her meals. She also does not like to do any exercise she hates (yes, please). Therefore, she goes in for a high-intensity workout. It ends quickly, allowing her to continue with her day.
High-Intensity Workouts and Hiking Like Rebel Wilson
Rebel Wilson publicly declared her year of health, and it was a success. The Aussie actress managed to not only hit her healthy weight goals but discovered a love for fitness too.
While her routine included workouts that sound right up Superman's alley (tire-flipping?!), her consistency is inspiring. Thus, to hit your fitness goals, remain consistent in whatever exercise you choose.
Strength Training Circuit by Gemma Atkinson
Gemma Atkinson underwent not one but two transformative programs that toned her body. Her go-to is strength training, even including deadlifts too. If you aren't at the deadlift level yet, you might want to try adding a weighted vest to your workouts for strength training to get an intense blast.
Bodyweight Workout Like Liam Hemsworth
Hold on, don't click out yet. Liam Hemsworth is muscular, and you may be thinking that, like a lot of Hollywood actors, he looks like he made best friends with gym equipment a long time ago- except he isn't. The Hunger Games star only uses four bodyweight exercises to keep his toned figure. Hemsworth uses burpees and pullups and pushups and dips. Watch out, they can be brutal, but they are easy to follow and remember.
High-Intensity Boxing Workouts Like Jourdan Dunn
Once gyms open, you may want to try out a boxing workout. They are as intense as they sound but have a look at English model supermodel Jourdan Dunn and you know they work. The best thing about boxing workouts is that they range from beginner to advanced, so definitely check it out.
Yoga Like Isla Fisher
Isla Fisher keeps fit through Yoga. Her go-to schedule is a Yoga workout three times a week. Therefore if you are short on time or are taking your workouts slow, this workout is perfect for you. Besides, Yoga includes additional benefits like improving your mental wellbeing.
Circuit Training Like Cindy Crawford
Cindy Crawford is body goal. The supermodel keeps herself toned through circuit training. To take her through her training is personal trainer Sarah Hagman, who has worked with the star for decades. According to Crawford, these programs have kept her fit even with a busy schedule.
Outside Workouts Like Kate Hudson
Working out outside is one of the best and easiest exercises you can do right now. All you need is an awesome playlist and a route. This is the secret behind Kate Hudson's enduring figure. Therefore, make no excuses and walk outside or whenever you can instead of using your car. Alternatively, you can also cycle.
Squat Like Miranda Kerr
According to Miranda Kerr, there is no better way than to remember to do your daily workout like a squat. The model advises doing squats whenever you can. For instance, do ten squats when you think about it, and voila, you've incorporated daily exercise into your days.