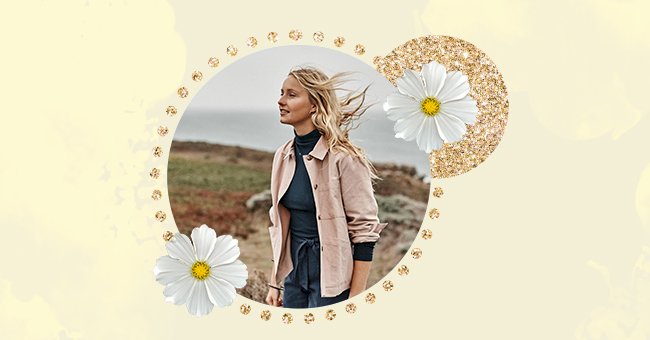 10 Eco-Friendly Clothing Brands Worth Supporting
Being aware is the first step to being sustainable. We intend to inquire about the garments we wear with this concept because sustainable fashion begins above all with the labels.
Numerous apps have emerged that assign a value score to sustainable fashion brands based on working conditions, animals, and environmental impact. Besides, this good practice has somehow forced companies to review the entire production cycle, partially or entirely modifying the program followed up to that moment.
Thanks to this rating system, some small brands very attentive to sustainable fashion have emerged "from the dark," quickly becoming popular precisely for their actions in the field of sustainability.
1. Boden
Boden is obsessed with making things exceptionally well. Fabrics that don't shrink, buttons that stay buttoned, and threads that remain threaded. And although they provide a three hundred and sixty-five-day quality guarantee, they also hope they'll be giving you pleasure for years to come.
They have also partnered with Better Cotton. This is a not-for-profit organization that exists to make global cotton production better. They make it better not just for the people who produce it, but also for the environment it grows in, and for the sector's future.
2. Pact
Everything made at Pact starts with Earth's Favorite™ Fiber, Organic Cotton. Growing cotton organically saves vast amounts of water and uses no toxic chemicals.
Pact partners with Fair Trade Certified™ factories because they ensure care for both people and the planet. Fair Trade factories provide safe working conditions, empower and uplift local communities, and protect the environment.
3. Threads 4 Thought
The brand has teamed up with Green Story to further its transparency and track the entire business's impact in more detail. Also, this partnership means more in-depth data about their carbon footprint. This is with regards to their factories, transportation, fabric creation, product development, and everything in between.
Threads 4 Thought has promised to continue to publish these findings, no matter what they may be. This helps to improve their processes so their buyers can be aware of the product they are supporting.
4. Cuyana
Cuyana is a brand that cares deeply about the manufacture of each product and its impact on the environment. They have intentionally built their supply chain to support responsible production from raw material to finished goods.
Unlike most fashion brands, they only make what they think they can sell. They produce in small batches, buying as close to demand as possible to prevent overproduction.
5. EcoVibe
Established in 2010, EcoVibe is the collaboration of the combined visions of Leonard and Andrea Allen, aka "Len and Dre." They are focused on the environment and sustainable, ethical practices.
They donate one percent of all of their online sales to local non-profit. Another one percent also goes to For The Planet members to ensure that they are always giving back to environmental causes. They believe living a sustainable lifestyle shouldn't be a privilege. It should be accessible to all.
6. Amour Vert
According to the brand, almost sixty percent of a garment's environmental impact happens at the fiber and manufacturing level. That's why, unlike other fashion companies that may purchase fabric already made, they partner directly with mills to develop materials that are sustainable, soft, and long-lasting.
They always start with the most sustainable fibers and raw materials available. The brand also claims to be one of the first companies to use compostable protective bags to store and ship their garments. They're also committed to only using packaging made from recycled materials and printed with soy-based inks.
7. Reformation
Reformation's design mission is to make effortless silhouettes that celebrate the feminine figure. The design process starts with the brand thinking about what they want to wear right now. They also source the most beautiful and sustainable fabrics possible to bring those designs to life quickly.
The brand has standards that they have tried to make as holistic as possible. They also consider water input, energy input, land use, eco-toxicity, greenhouse gas emissions, human toxicity, availability, and price. Besides, they have also looked at garment care implications, like microfiber shedding.
8. Back Beat Co.
Inspired by California's surf and skate culture, Back Beat Co. is all about relaxed, casual comfort. Using low-impact fabrics like hemp, linen, and organic & recycled cotton, the brand also creates tops, bottoms, underwear, outerwear, accessories, and more that you can wear far beyond the beach.
The company also ships from its Los Angeles studio using plastic-free packaging that's compostable or recycled. However, Back Beat's mission is to help you achieve "that laid-back life," so go on and get consciously comfy.
9. People Tree
People Tree is a pioneer in sustainable Fair Trade fashion since 1991. Their core mission has stayed the same over the past three decades. The company was founded by award-winning social entrepreneur Safia Minney.
Every product is made to the highest ethical and environmental standards from start to finish. Contemporary, versatile designs and playful, exclusive prints inspired by their archives. They also create stylish, innovative, and affordable fashion while respecting people and the planet.
10. Vetta
Vetta is also committed to sustainable fabrics and responsible factories. Their clothing is made in a family-run factory where the employees have worked there together for over thirty years.
Besides, the brand is committed to using sustainable fabric in all of its designs. They primarily use Tencel, organic cotton, and deadstock fabric. Tencel is made from sustainably harvested wood pulp that's processed in a closed-looped system that recycles solvents. Also, deadstock fabrics are the leftover fabrics that they save from the landfill and give a new life.