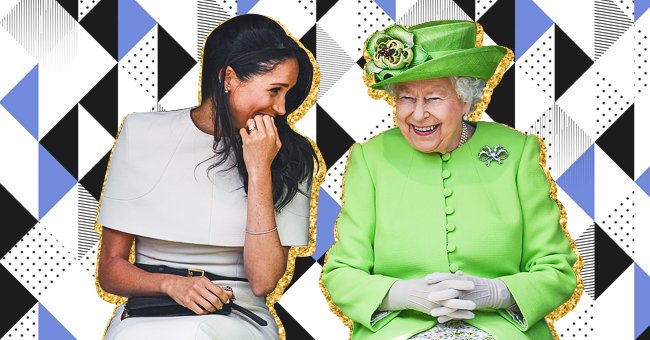 10 Eyebrow Raising Rules The Royal Family Is Expected To Follow
Ever wondered what the queen has for breakfast? Well, royal rules stipulate that beloved Lizzy must have an English tea (indeed) followed by cornflakes.
Crazy? Wait till you hear what other rules the royals need to adhere to. Some rules get a little bent with the times, but the royal family is a family that stays true to its traditions.
From what the royal family members should eat to what they should wear, and what board games are forbidden in Buckingham Palace. Here are ten eyebrow raising royal rules:
1. If The Queen's Done Eating, That Means You're Done Eating.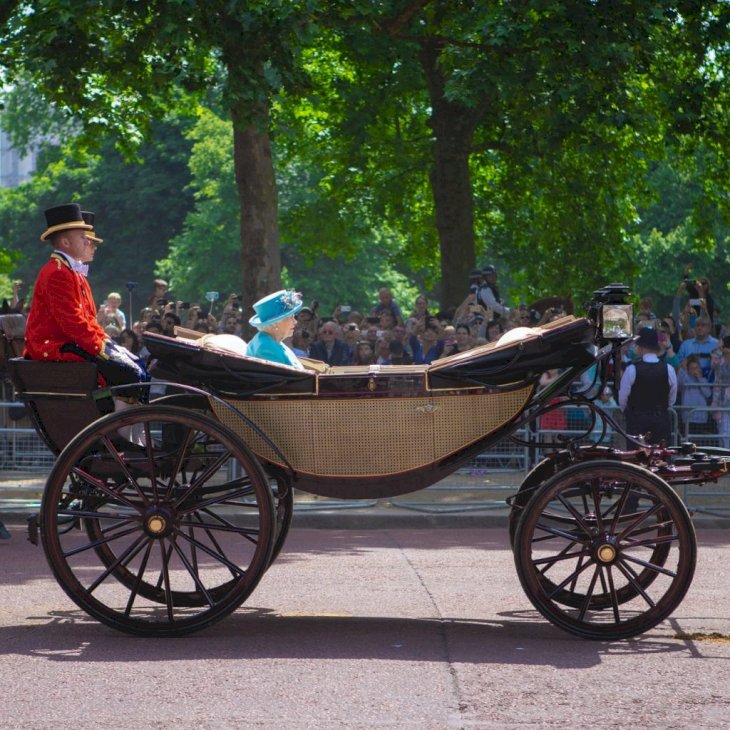 When dining as a family, once the queen has taken her last bite, everyone else has to. The minute her utensils are down on the table—no more eating, for everyone.
2. The Queen isn't Required to Have a Driver's License.
No person in the U.K is allowed to drive a vehicle without a valid Driver's license apart from the Queen.
She's often photographed sitting comfortably at the wheel of a Range Rover at the Windsor Show, which she has regularly visited over the years.
3. Dinner conversations are formulated.
If you ever find yourself seated on the left-hand side of the Queen at a dinner party and you're wondering why she's ignoring you. She's just following the rules.
It's common practice for the Queen to begin speaking to the person seated to her right in the first course. During the second course of the meal, she switches to the guest on her left.
4. Two Direct Heirs Can't Travel Together.
This rule was put in place to protect that line of succession. So technically, in a few years, Prince William and George will have to travel in separate planes as the rule pertains particularly to air travel.
However, Prince William has broken royal protocol around this rule several times on trips with Kate and the kids or to accompany his parents on official tours.
5. Royals Must Pack One All-Black Outfit When Travelling.
The Royal family is required to pack at least one all black, funeral ready ensemble when they travel abroad in the sudden event of a death.
No surprise here. The royals are never caught slipping as far as wardrobe is concerned. This is a family that is always dressed for the occasion.
6. No Monopoly
This may be quite possibly one of the strangest as far as royal rules go. The popular board game Monopoly is forbidden at the Palace.
The Duke of York revealed that the game was forbidden because it gets too vicious. One can't help but wonder, on what occasion was this realization made? Oh, to be a fly on the wall on a royal games night.
7. 6 pm
During the day, royal women are required to wear hats (which they do so beautifully.) However, after 6 pm, it's hats off and tiaras on.
Tiaras are reserved for married women. When a woman is getting married, the Queen chooses which tiara the bride will wear from her own personal.
8. No Political Views
The royal family can't express any political views. This includes the royal rule that does allow for voting.
Not only is it prohibited to express your political view, but members of the royal family also cannot run for office.
9. The Queen Always Wears Gloves
Have you ever seen the Queen's bare hands? Probably not.
Her Royal Highness can't be out and about without her gloves. Given the number of hands she has to shake, there might be some practicality to this rule.
10. The Queen Shifting Her Bag to Her Right Arm Means to cut the Conversation.
One can imagine that the Queen has many signals and gestures to communicate with her circle subliminally. This is understandable since she is always being watched.
When the Queen shifts her bag to her right arm, it is a signal to her service that she is ready to end her conversation.