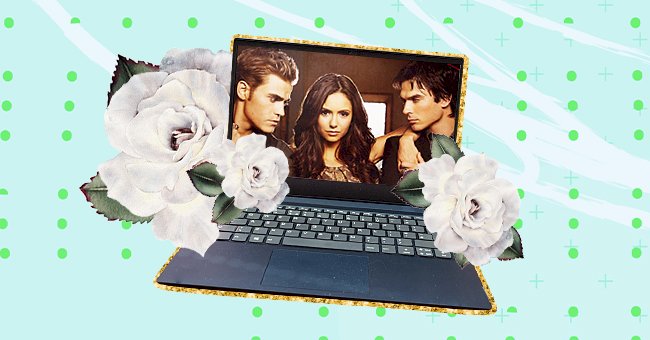 10 Facts About 'The Vampire Diaries' That You May Have Missed
If you think you know everything about the Salvatore brothers and their mutual love interest, you might be wrong. Wait, did you know Damon auditioned for a different vampire series?
It's time to take a walk down memory lane and revisit some scoop on our favorite vampires. The Vampire Diaries aired on The CW from 2009 till 2017 and ended after completing eight seasons.
TVD starred Nina Dobrev, Paul Wesley, and Ian Somerhalder as lead characters. It's been three years since we last heard from Mystic Falls, so let's have a look at some of the lesser-known facts about the show that we otherwise missed.
The Salvatore Brothers Nearly Had A Different Surname
Thank God it didn't happen, but it almost could have had the show's producers not reconsidered their decision. Damon and Stefan were actually meant to have "Whitmore" as their last name, but it didn't sound right and hence, the show's producers ditched the idea.
Damon Auditioned For Another Vampire Show
Imagine TVD without the smoldering, irresistibly hot, and handsome Damon Salvatore. Though it didn't happen, Somerhalder initially gave an audition for a different show, True Blood. To our relief, he bombed his audition.
Paul Wesley Initially Auditioned To Play 'Damon'
It would have been a bummer if Paul was cast as Damon because he fit in so well as the ultimate good vampire brother. But thanks to Ian making an entry as Damon, Paul eventually earned his elder on-screen brother's role.
Klaus Found His Real Love On TVD Set
Joseph Morgan, who played our favorite big bad hybrid Klaus, found his real-life love interest Persia White on the TVD set. White, who played the role of Bonnie Bennet's mother, married Morgan in 2014.
Casting Nina As Elena Gilbert Upset The Fans
According to the books, Elena is a blonde girl with blue eyes. On the other hand, Nina looks utterly different from how her character was depicted in the book series. But Dobrev won over the fans' hearts real soon.
Katherine Pierce Had A Minor Role
Elena's doppelganger, Katherine Pierce, was only meant to appear in Season 2 of TVD. However, her character received sheer praise from the audiences, and the show's creators extended her time in the series.
Paul And Nina Didn't Like Each Other Off-Screen.
Both Paul and Nina admitted that they didn't find a connection at first and kept things strictly work-related. However, as the show progressed, they became best friends and have been that way to date.
Paul Wesley Cried While Reading The Series Finale Script
The script of the series was so powerful that Wesley couldn't keep his tears from falling. He read the script on a plane for the first time and even sent his teary-eyed picture to the producers of TVD. Stefan is our perfect emo-vampire.
Nina's Exit From The Show Impacted The Series Finale
After six seasons, Nina left TVD, and her exit made the creators come up with two probable finale plots. They were at a crossroads whether to focus on the last season or connect the dots and give more clarity to the series. The producers also reconsidered Damon and Stefan's fate in the finale.
Damon's Last Words On TVD Were The Same As The Pilot
The final scene of the series ended with Damon and Stefan reuniting. Just like in The Pilot, Damon turns up on the door and utters, "Hello, brother," to his younger Salvatore sibling, except that this last scene was extraordinarily sentimental and a perfect farewell to the series.