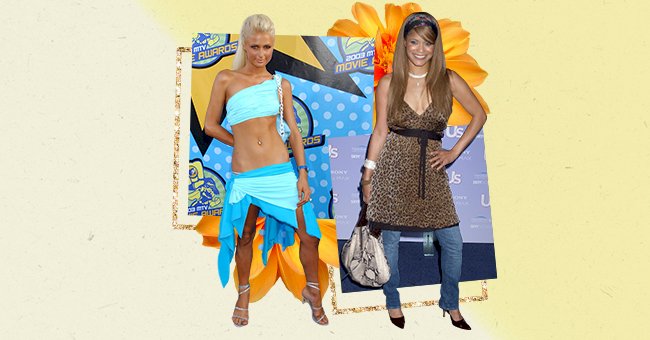 10 Fashion Trends We Hope Never Come Back
Fashion has five different cycles from rising until it falls, and it opens up to new trends take over. But these fashion trends we pray to never make a comeback!
Fashion is constantly changing, and some fashion trends may go out of style, while other trends come back in style. This is called the fashion cycle, and they don't occur by chance. They're carefully calculated by the fashion industry and introduced into the market.
Of course, some trends are stronger than others, and some aren't worth a comeback. That said, we've rounded up the fashion trends we think should never come back.
Low-rise Pants
Robert Kamau / Contributor / Getty Images
A trend that is taking over TikTok, low-rise jeans, is (unfortunately) making a comeback. "Low-rise pants are walking billboards for extreme thinness and androgynous frames," says the journalist Rachel Sym also highlighting the comfort and inclusivity high-waist jeans bring to all body sizes and shapes.
Loose-fitting Pants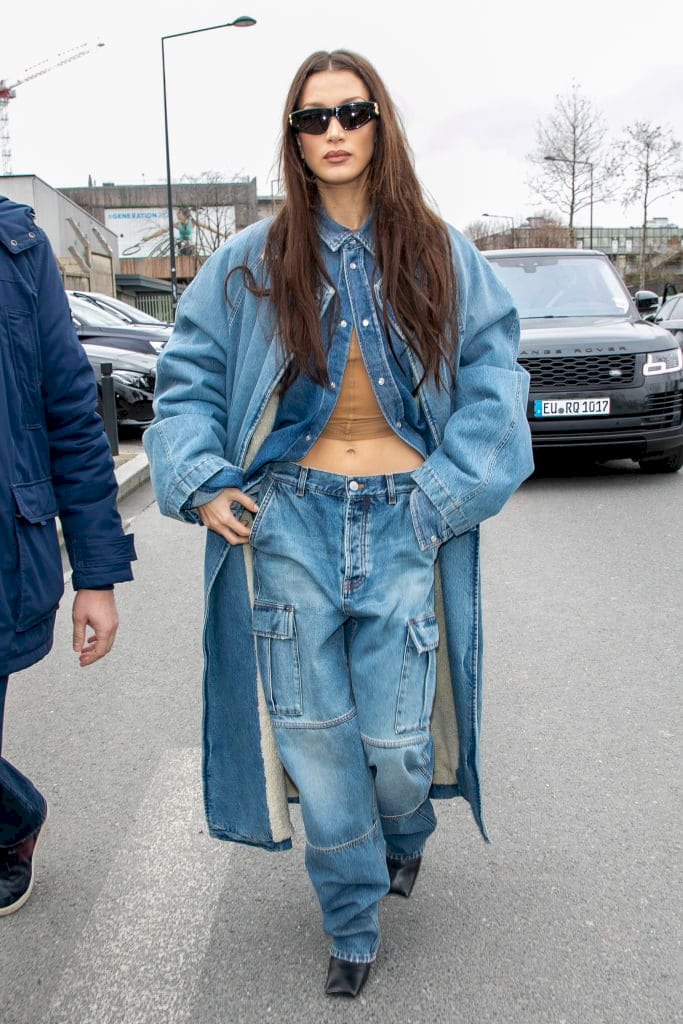 Marc Piasecki / Contributor / Getty Images
I would say the loose-fitting pants and the whole outfit from Bella Hadid look like a pic from 20 years ago, but it's from 2021. The boyish '90s style of extremely wide-legged pants was never flattering to me, let alone the rest of her look.
Arm Warmers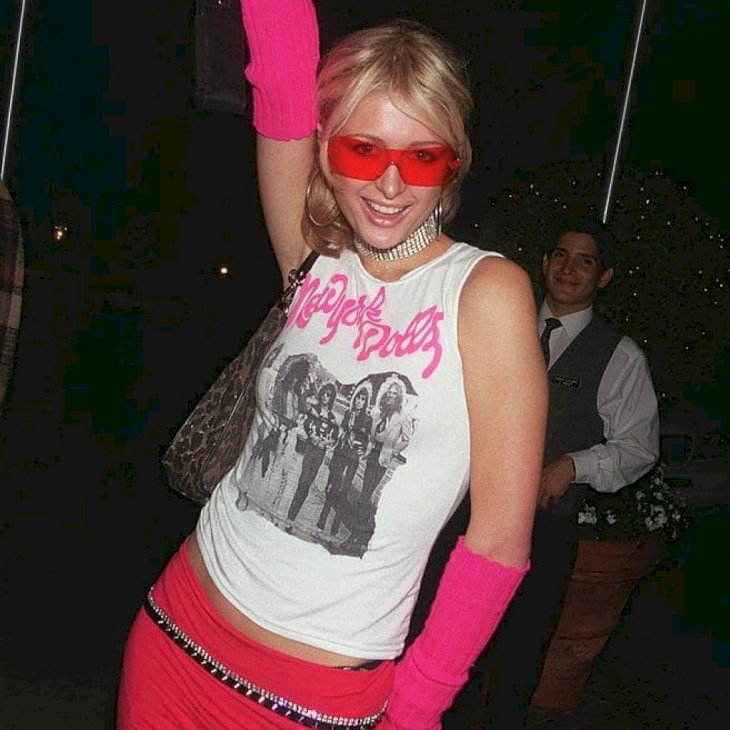 Denny Keeler / Contributor / Getty Images
Oh gosh, from where should I begin? It seems that Paris has been swallowed by the worst '90s and '00s fashion trends. From colored lens sunglasses to a lower chain on the top of a mini-skirt, what annoys me the most is the arm warmers because they have no purpose at all.
Studded Belts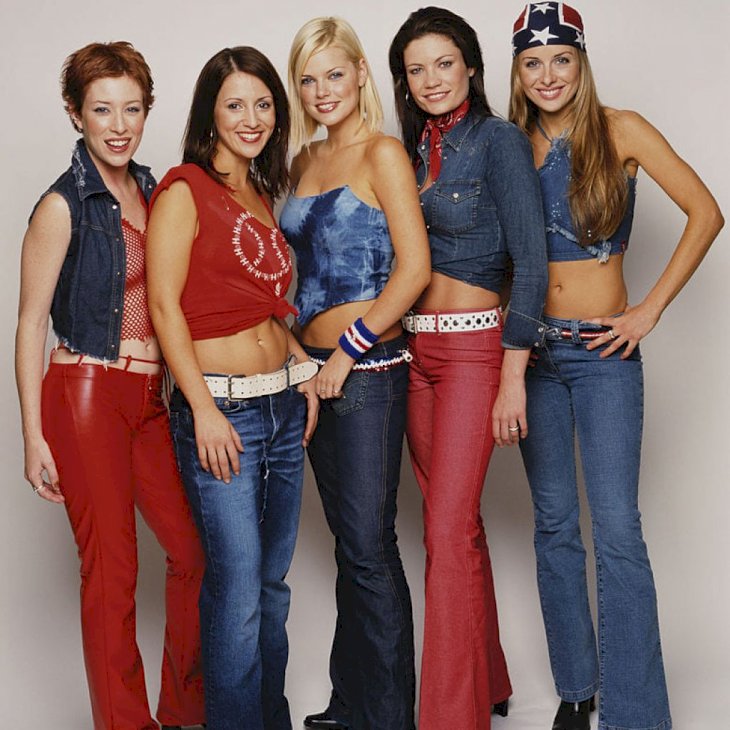 Tim Roney / Contributor / Getty Images
While the belts were technically practical, they were also distracting. Belts are used to support (at least they should!) an outfit rather than take over a whole look. Contrasting colors, shiny studs, and jewels attached to them, we just hope they stay in the past!
Dress Over Pants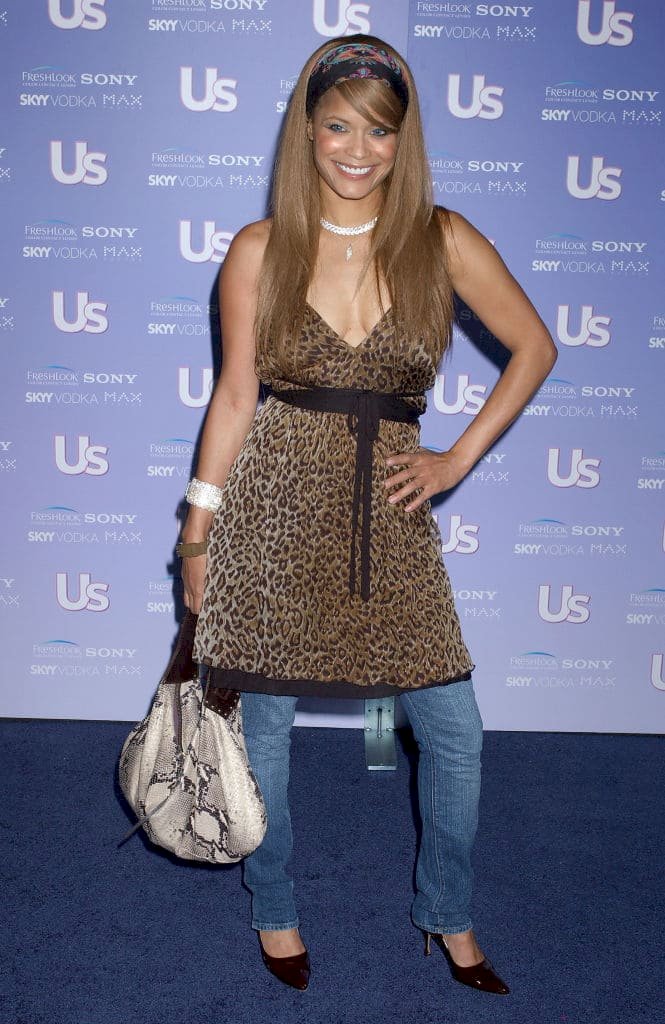 Gregg DeGuire / Contributor / Getty Images
Two pieces of garments with different purposes. The confusing composition of a dress over pants was considered one of the worst fashion trends from the '00s, but now, it's back to catwalks, and even if it seems sleeker now, I'm not convinced yet.
Platform Sneakers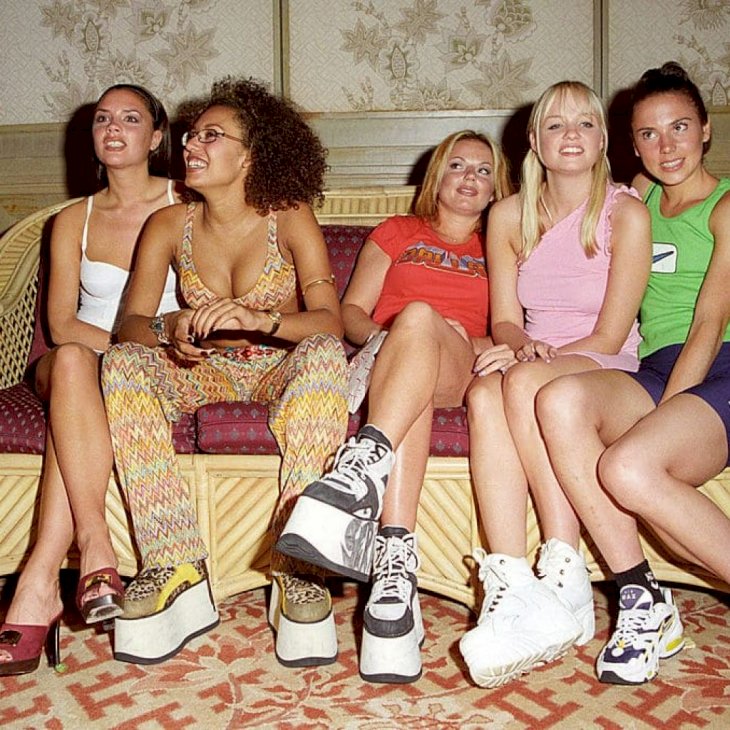 John Stanton / Contributor / Getty Images
Platform sneakers are everywhere now. While it was on my teenage wish list and all of my girlfriends, we can say Baby Spice looks iconic, and it absolutely fits her style. I love wearing sneakers because they are so comfy, and it gives a high-school vibe to a serious look, but why with platforms?
Ruffled Mini Skirts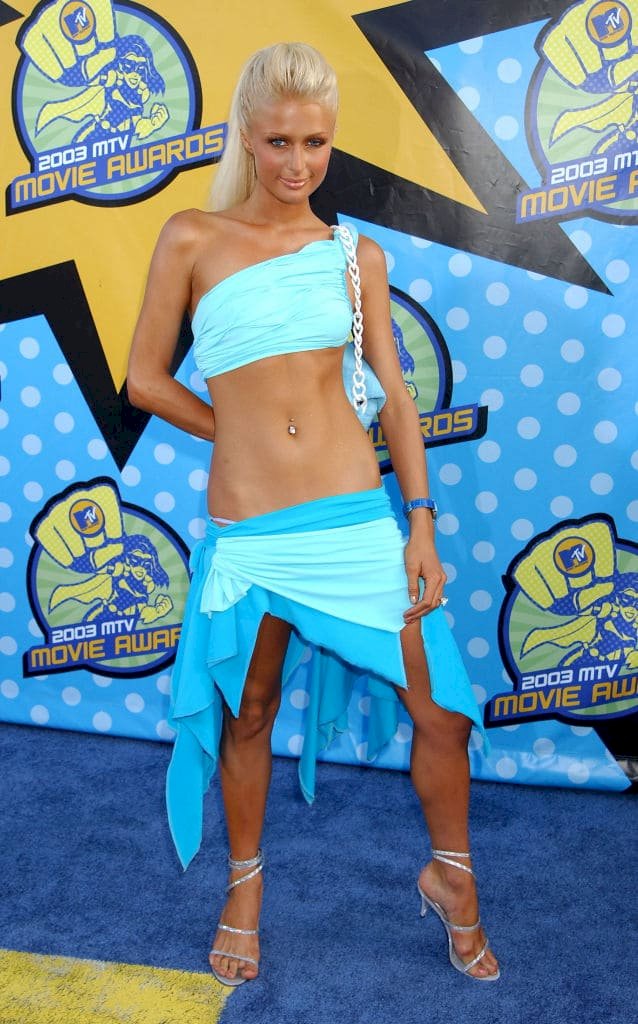 Gregg DeGuire / Contributor / Getty Images
The ruffle or tiered mini skirts was maybe one of Paris Hilton's fave '00s trends. There's so much going on here, like low-rise, the two-tone blue, and the extreme asymmetry, and I think this is one of the most questionable (right next to the dress-over pants trend) of all.
Assimetrical Skirt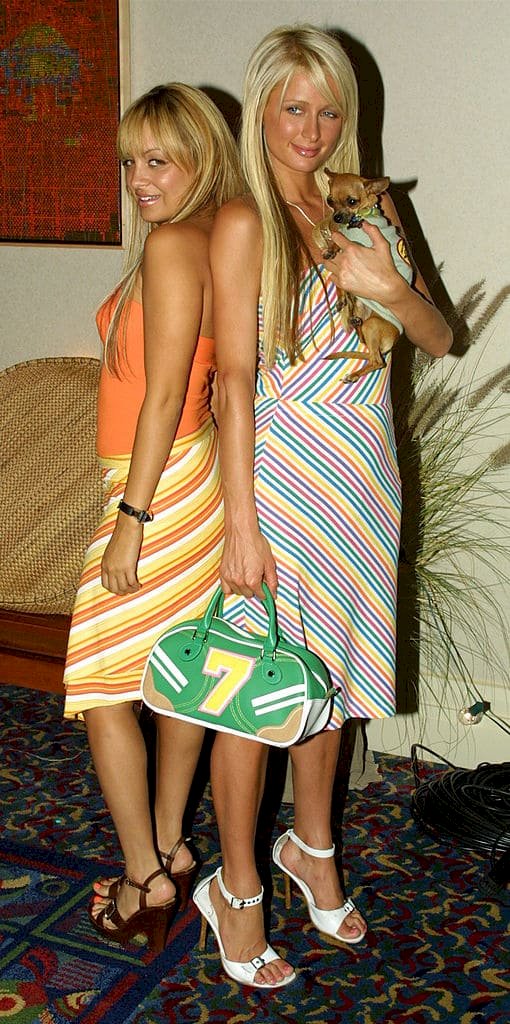 Frederick M. Brown / Stringer / Getty Images
Mostly spotted with platform flip-flops, the combo asymmetrical colored skirts and platform chill-vibes sandals remind me of a summery '00s style that I could never swallow. Something about the skirt's irregular cut just annoys me even today.
Boob Scarf Holder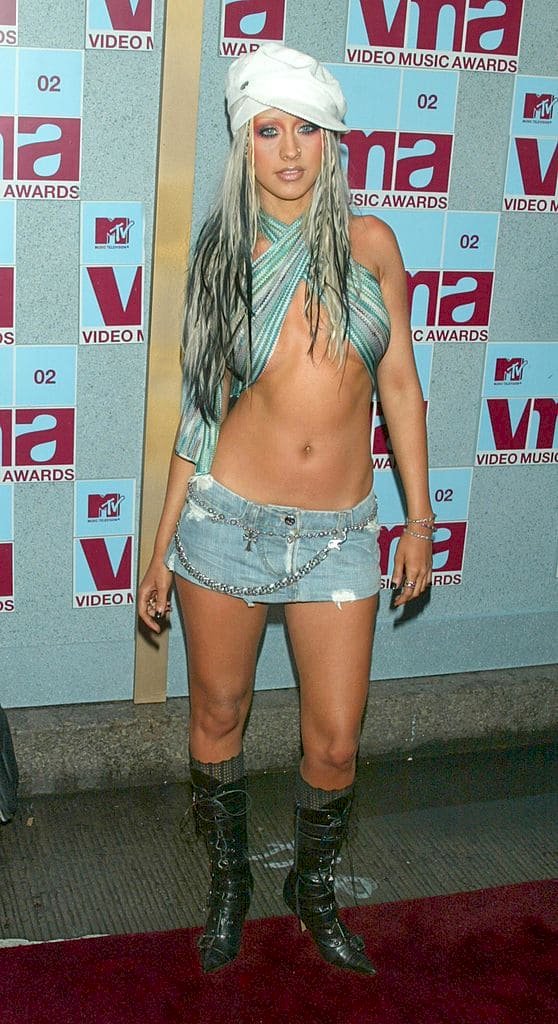 Jim Spellman / Contributor / Getty Images
When wearing anything but actual shirts as shirts were a thing, Christina wore on the 2002's VMA red carpet a whole combo trend that is a big fat no — a scarf "top," an ultra-mini denim skirt, newsboy cap and, chain belt, and leather boots.
Slip Silk Dress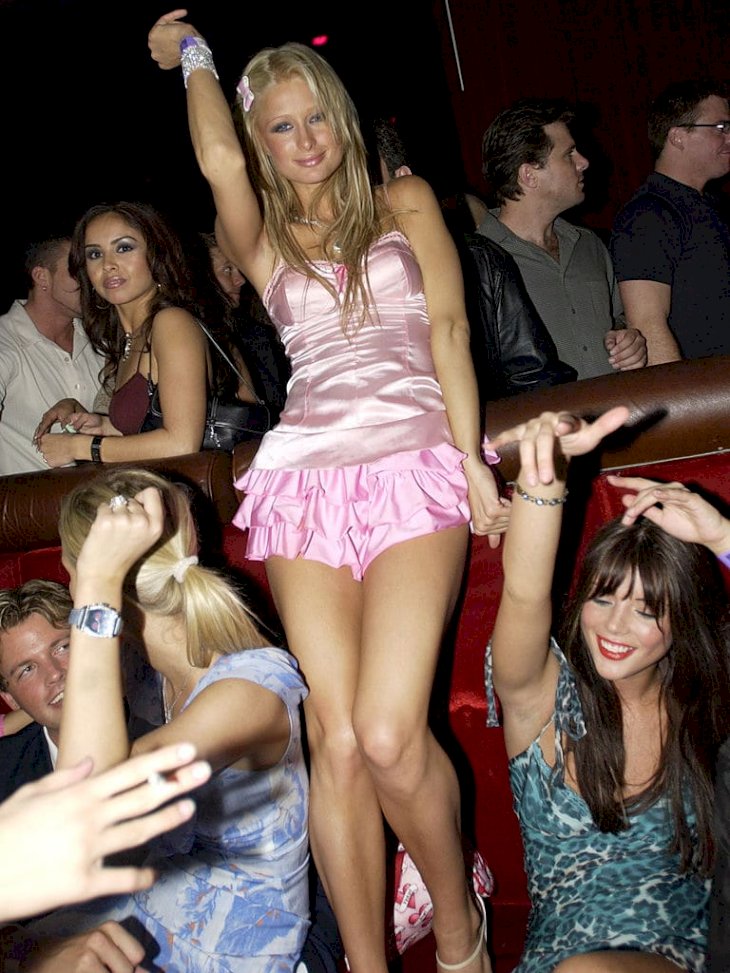 Denise Truscello / Contributor / Getty Images
Through the '90s and beginning of the '00s Kate Moss, Naomi Campbell, and Paris Hilton helped make slip-sating outfits popular. Throughout the '90s, the look was worn everywhere, from weddings to after-parties, and was considered to be elegant.