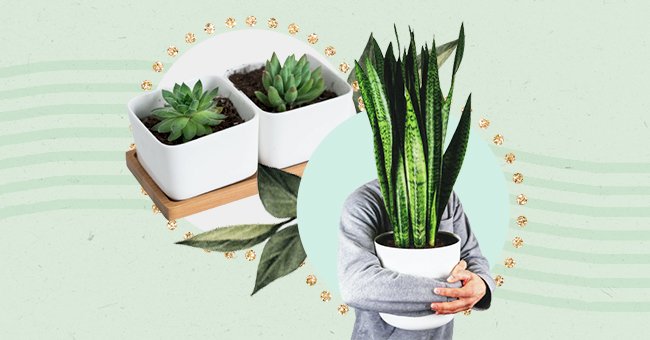 10 Faux Plants For Lazy People
Despite reminders on our phones that our plants are dehydrated and on their way out, you might still entertain the idea of being a plant parent. If you love to bring the outdoors in without the maintenance aspect, artificial plants are less heartbreak.
Don't be afraid to go faux. Your guests will even blink twice, or better yet, your plant care skills will be applauded. Faux plants are perfect as they never turn yellow, look dehydrated, and the leaves will always stand up in excellent condition.
Frankly, we love artificial plants, for they work twice as hard as real plants without any effort. Whether small or large, artificial plants can still brighten up your space without all the fuss. So lazy gang, congregate here and scroll down for ten faux houseplants that will never let you down.
5' Paradise Palm Artificial Tree
Price: $123.99
Bring in the summer with this palm tree. Listen, if we are not going outside, we can still bring in the summer. Moreover, it will make a bold statement by brightening your space if you don't have sufficient light.
Nearly Natural, Green 4855 35in. Sansevieria with Black Planter
Price: $75.48
Killing a snake plant is the same as killing a cactus - it's tough to kill. However, stranger things have been done. Therefore, leave your guests stunned with this artificial Sansevieria plant and add it to a modern-looking vase for a chic effect.
MyGift Artificial Succulent Plants Arrangement
Price: $27.50
These succulents thrive best indoors only. They come in a cute white planter that is guaranteed to blend well with any interior in the house. Besides, these small succulents will blend seamlessly in your vanity, living rooms, or other spaces around the house.
Kurrajong Farmhouse 8" x 4.5" Artificial Green Plant
Price: $28.95
This planters rustic design will last you a lifetime. Also, the green plant is wide enough to command attention in any space while adding the wow factor. A bonus, the plant is perfect for any home setting while also being a great gift too for fellow lazy people.
Preserved Fern Kokedama
Price: $75
This is the best hanging plant there is for your home. Not only is it sustainable because it's not made out of plastic, but it's also sustainable for the plant killer (no judgment). Hang a couple in your balcony for an exciting aesthetic to level up your home.
6 Foot Faux Fiddle Leaf Fig Tree
Price: $179.99
Caring for real-life fig trees requires serious attention. Therefore, skip the maintenance aspect with this faux fiddle leaf tree. It comes at a whopping six feet with broad leaves, making a statement in any space it's placed in.
Butterfly Craze Artificial Lavender Plants
Price: $24
If you're not in love with the scent but love the look of lavender, this plant is for you. It's perfect for placing in the bathroom or kitchen countertops for an appealing aesthetic. Besides, it has a realistic appearance that will tempt your guests to touch to see if it's real (slap their hands away).
Artificial Saguaro Cactus
Price: $27.50
This plant will make your space look good without the pain of being pricked by an actual cactus. This plant is perfect for your space if you don't receive a ton of indoor light and is quite resilient as it doesn't require water.
Faux Philodendron
Price: $338
No matter how tempting it may be to place this outdoor plant on your patio, kindly keep it indoors only. The plant has beautiful gigantic leaves like the real-life version giving your space a mid-century aesthetic makeover.
Artificial Flower Peony Bud in Pink
Price: $8.00
Faux plants are not for green plants only. These artificial peonies in pink will have your guests awed since they look like the real deal. Besides, getting a pair of these will save you tons of time from your weekly visits to the florist to get the actual flowers.