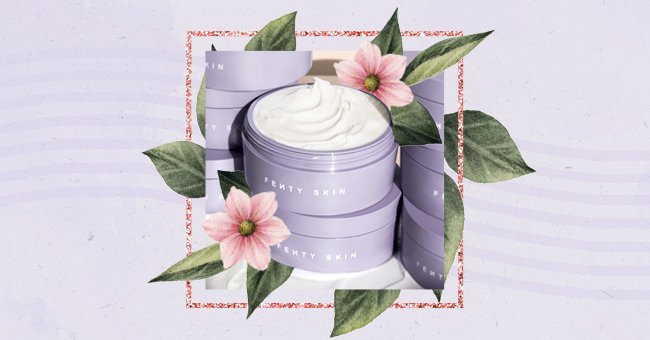 10 Fenty Beauty Products On Our Shopping List
Do you dream of testing Fenty Beauty products, Rihanna's must-have makeup brand, but you don't know where to start? Don't panic; there will be something for all skin tones, for all skin types, and all kinds of makeup.
The Fenty Beauty brand owes its success to much more than products of incredible quality and effectiveness. It is also the values ​​of the brand that seduce: daring, creativity, highlighting differences, and above all, the freedom to express oneself through makeup.
Since its release in 2017, many products have emerged, and we have all been tempted at least once to buy them all. If your budget does not allow it, let's help you see more clearly in your choice by presenting our essential Fenty Beauty products to shop for.
1. Butta Drop
With seven luxurious oils, Butta Drop came to help make you slay! It includes heavy-hitters like Kalahari melon, baobab, and sunflower seed to help nourish and deliver luminosity to the skin. The West African shea butter helps deeply condition and repair the skin's moisture barrier.
Mango butter helps restore suppleness to the skin with its antioxidant properties, while glycerin gives lasting hydration, comfort, and sheen.
2. Fat Water
This is a toner and serum combination. The toner helps your pores look tighter and control oil, while the serum delivers powerful ingredients that target skin concerns like dark spots. The best part is that the bottle and cap are both recyclable.
3. Match Stix
You can use these beauties for just about anything—from concealing dark spots and contouring to turning up your glow with an icy or sun-kissed highlight.
4. Pro Filt'r Concealer
The concealer goes on creamy and smooth in an oil-free finish that beats out your sweat in any hot climate! It covers your dark circles, bags, redness, or lousy holiday decisions while lasting you all day long.
5. Bright Fix
This is an eye brightener that keeps those under-eyes looking smooth and hydrated. It is lightweight, easy to layer both under or over other complexion products, and oh so natural! It instantly hydrates, brightens, and blurs under eyes with natural light to medium coverage and glow finish!
6. Pro Filt'r Powder Foundation
This foundation will blur those pores in a lightweight and cake-free powder foundation formula with buildable and true-to-you coverage. It is cake-free, sweat, and humidity-resistant while keeping your skin looking real.
It comes in a cute, handheld compact. Also included is a sponge to help you touch up on the fly or go all out in a buildable, non-cakey finish for a flawless and filter'd skin slay.
7. Gloss Bomb
Rihanna has promised that the gloss bomb is always the answer and wants you to gloss up your life! The universal lip luminizer helps to keep your lip looking supple, and all glossed up.
8. Brow MVP Wax
These changed the brow game as we know it. The wax invisibly shapes and sets your brows with flexible hold, and it comes with a built-in brush for styling! Fenty Beauty wants to make sure your brows are staying fleek. The brow wax keeps your hairs tamed, allowing you to style and set them with a nice firm hold in a clear shade that works for all skin tones and hair colors!
9. Snap Shadows 9
Rihanna wants you to wine down with this shadow in 'Wine'! The shadow comes in rich, burgundy neutral shimmer and matte shades perfect for those fall looks! The matte shades are perfect for you to get ready to slay in a soft and sultry beat!
10. Eaze Drop
This blurring skin tint is an easy-to-apply, light coverage, flexible and hydrating skin tint that instantly evens out your skin tone and gives a flattering blurred effect!