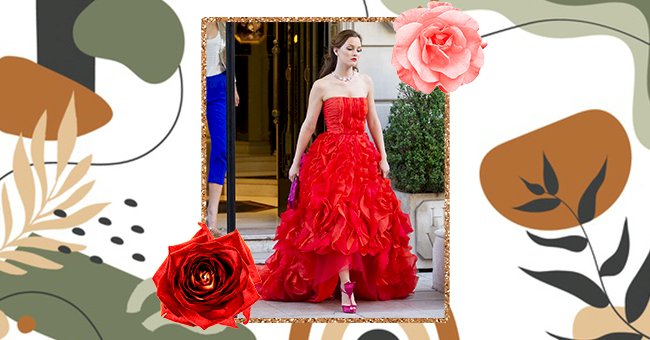 10 Gossip Girl Outfits That Are Still In Style
As little girls, we all had TV idols that we looked up to. All we wanted to do was dress like them and talk like them. However, as we grew up, our tastes changed, and we stopped paying attention to their outfits and slang.
However, some TV shows have iconic fashion moments that will stay fashionable no matter how much older you get or how much your tastes change. Think Rachel Green in the mint dress in F.R.I.E.N.D.S.
We're taking a look at the top 10 Gossip Girl outfits that we would still try and replicate today.
Serena In Sequins
An excellent short and blazer combo will never go out of style, especially not when it's paired with killer heels and accessorized beautifully. This Serena outfit showcases that look exquisitely.
This sequined blazer is as over the top and dramatic as the entire show is, but that style doesn't suit everybody. If you want a more toned-down look, you can go for a simple black blazer and pair it with heels and accessories.
Serena In Scarves
Going into spring, fall outfits are probably the furthest thing from your mind. When fall comes back around, though, this chic look is perfect for so many occasions, from a casual dinner with friends to a night at the movies.
The colors complement each other beautifully and are still very much in style. The colors and textures are timeless and will carry you through many years.
Blair In Houndstooth
Generally, patterns are going out of style, with people choosing texture over floral or other designs. Houndstooth is classically beautiful, though, and this outfit is the best visual description of that.
This outfit would obviously be more suited to a professional environment, so keep it for your boardroom meetings rather than casual dinners with friends.
Blair In A Shift
Houndstooth makes an appearance again in this outfit, but this time we're more focused on the dress and what the dress has been paired with.
This shift-style dress is perfect for the girl who doesn't enjoy figure-hugging outfits. Pairing it with white tights and baby doll black shoes truly makes a statement. If you prefer a more figure-hugging look, you can pair the stockings and shoes with a slimmer dress.
Jenny's Statement Beret
Once again, we see a houndstooth moment; the GG costume department does seem to have a pattern preference. However, this time we're focused on the statement beret paired with the black skirt.
Pairing a daring color like red with a muted monotone such as black is an excellent way to make the statement piece stand out even more. While the accessory may change through the years, a good statement piece never goes out of style.
Serena Vs. Blair
This look is a twofer; we have Serena and Blair looking stunning in these brightly colored dresses. This is what I would call a statement outfit because the entire thing catches the eye.
Their dresses are perfectly suited to their skin tones, and the accessories chosen are excellent complements for the dresses. A good statement dress and matching accessories will last you many seasons.
Blair In Lace
Everyone talks about the perfect LBD, but we often forget what an impact a little white dress can make. Slipping a white dress on will give any outfit a fresh look that is sophisticated and elegant.
This lace dress worn by Blair is exquisite as it hugs her figure in all the right places while remaining classy. Dress your white dress up with jewelry and heels, or dress it down with a pair of sandals.
Lady In Red
This is a much more formal look, but looking at it, you will understand why we couldn't leave it out of this top 10. A showstopper gown that would make anybody stop and stare.
This outfit would be perfect if you had some kind of formal ball to attend. A gown like this will always be in style because of how effortlessly it makes the wearer feel beautiful and elegant.
Blair In Ruffles
As mentioned before, patterns are slowly going out of style, but textures are replacing them. That fact is exciting because we get to wear outfits like this one.
This look could be dressed up with a pencil skirt and a chic hairstyle or dressed down with a good pair of jeans a killer pair of heels. The look will never be loungewear casual, but you will be able to get away with wearing it to brunch with the girls.
Jenny's Schoolgirl Chic
The schoolgirl outfit has been reinvented a million times. This dress/dungaree situation is a perfect example of one of those reinventions.
You can wear a chic schoolgirl look for a casual day out shopping or in a more professional environment, but it's best to leave it out of everyday functions because of the uniform nature. You can also add your take to this look with a different shirt or exciting new accessories.