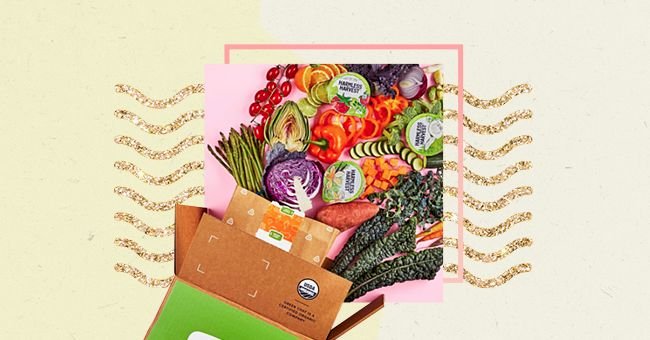 10 Healthy Meal Delivery Services Worth Trying
There is nothing more exhausting than cooking a healthy dinner after a long day's work. Most of us just stop at our nearest supermarket and get a ready-made meal or a fast food option.
Trying to remain healthy with a full-time job is not easy. Trying to remain healthy at all is not easy. Why is fast food so much cheaper than healthy food?! Having a healthy meal cooked for you when you get home would be much easier.
We know that you want to come home to a healthy meal without work, so we compiled this list of nutritional eating subscription services for you.
Sunbasket
This meal-delivery service allows you to choose a diet that you would like to follow and select extras for snacks. They deliver your food every week fresh and to your door. All you have to do is heat the meal.
You can pause your subscription at any time, for example, if you're going on vacation. You can also decide to cancel your subscription at any time. This makes the subscription fuss-free and easy to work with.
Price: Freshly made meals starting at $6.36
Home Chef
This meal-delivery service allows you to choose whether you'd like to follow a carb or calorie-conscious meal plan. You can then select foods you would like to avoid. Your meal box will then be tailored around that.
This meal-delivery service is also flexible in terms of cancellations and changes to your subscription. This service doesn't provide freshly made meals, but it offers meal kits, making dinner ten times easier.
Price: Meal kits starting at $8.99
Freshly
This is a delivery box that you won't have to worry about preparing as it comes prepared and all you have to do is warm it up. If you don't have the time or the energy to cook food after being at work, this is for you.
The meals come portioned and precooked so that all you have to worry about is heating them and enjoying them.
Sprinly
With Sprinly you can choose 6, 12, or 18 meals to start with. They all start at different prices, but each of the plans consists of meals that you can simply heat and eat. You don't have to cook anything.
If you want many meals at a time that you can freeze and warm up when you're ready, take a look at this subscription box.
Splendid Spoon
Splendid spoon allows you to tailor your meals in terms of whether you want three meals a day, breakfast and lunch, or simply one meal a day.
This is a helpful subscription box that allows you to eat three meals a day without having to worry about where they come from. It's a practical way to ensure you stay healthy if you have a hectic schedule.
Price: $185 for a breakfast, lunch, and dinner box
Green Chef
A subscription box that you can tailor to your needs. You can decide if you would like to follow a balanced living, keto, or plant-powered meal plan. This allows you to be healthy, and it is convenient.
These meals are also ready-made and just need to be warmed up. There are weekly meal plans, and you can choose which meals you would like to order.
Blue Apron
Designed by chefs for you, this subscription will keep your belly full and your heart happy. They provide healthy meals with a hearty kick that will keep you full. The portions are expertly proportioned, and the ingredients are of the finest quality.
The packages are recyclable, and so are the ice packs, making them the perfect subscription box for someone trying to stay healthy and be more environmentally conscious.
Price: from $7.49 per serving
Purple Carrot
Exclusively plant-based, this subscription box is perfect for the vegan person on the go. Vegan meals can be difficult and time-consuming to produce. Purple Carrot makes sure that you won't have to worry about that.
There are breakfast, lunch and dinner menus which you can choose from and snacks are available too. The pricing depends on the menu you create.
Price: $9.99 for four dinners a week
Fresh 'n Lean
This subscription box is terrific because you can buy in bulk and store it. This means that you can purchase many meals at once and not worry about groceries or choose meals again for a while.
You can also choose a paleo, keto, or vegan meal plan. There are many meals to choose from which will make your life much easier. The meals are ready prepared and simply need to be warmed up.
Trifecta
Trifecta has multiple options to choose from in terms of meal plans. You can choose a vegetarian, vegan, paleo, or keto meal plan. You can order all of the ingredients cooked and assemble your meals.
An a-la-carte menu allows you to buy 20 meals a week for the best value for money on their site. Price: $119 for the a-la-carte menu