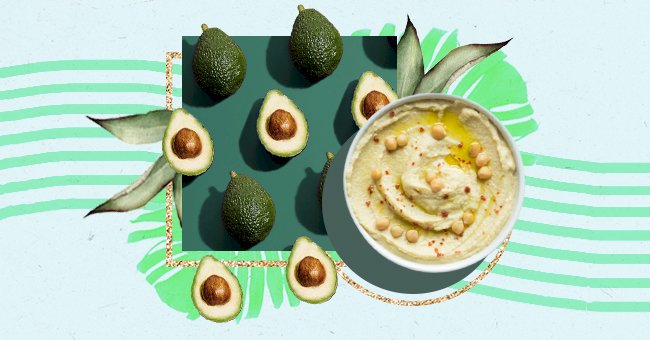 10 Healthy Snack Ideas For Weight Loss
We see you trying to reach for that snack right now. After a busy day of eating an unsatisfying meal, it is common to feel like indulging in a snack. We all get to that point where our minds go wild with all the yummy sugar-loaded treats.
However, have healthy options ever come to mind? If you're currently embarking on a weight loss journey or would like to be more health-conscious with what you're putting in your body, this may just be the trick.
You can indulge without ruining your progress. From smoothies, yogurt to avocados, the list is endless. Nevertheless, remember that portion is critical. It's time to grab your shopping list and include these healthy snack ideas for weight loss.
Avocado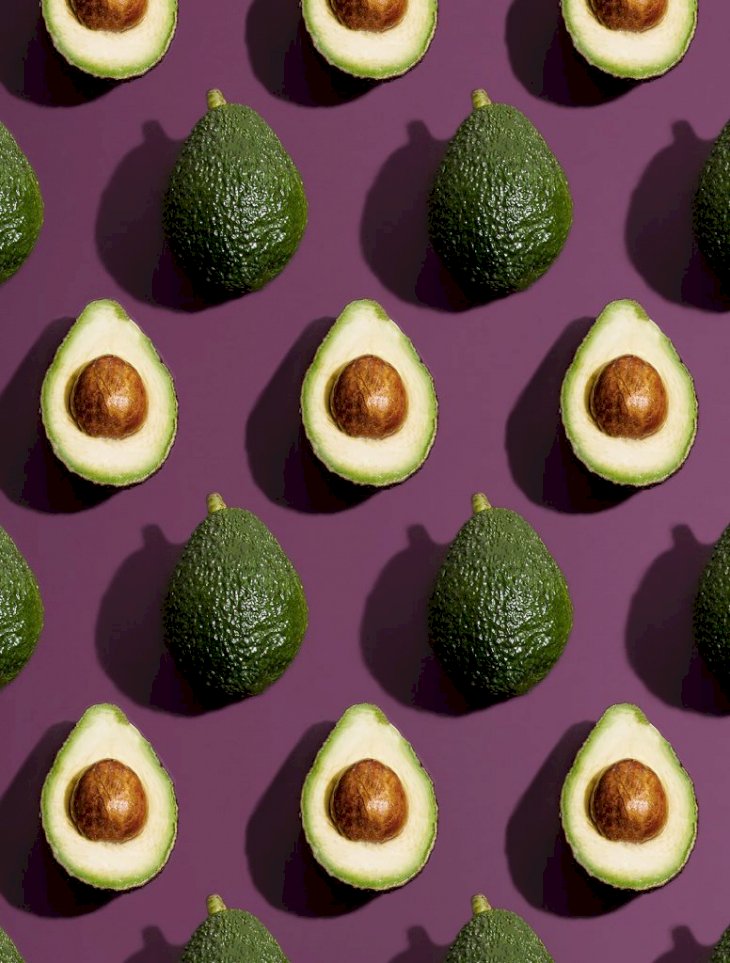 Photo by Estúdio Bloom on Unsplash
Avocado is not just a trend. Not only is it super delicious, but it also contains fatty acids and fiber to keep you fuller for longer. There is nothing wrong with eating it plain, but since we are talking about snack time, why not mix things up?
If savory treats appeal to you, put a dash of cayenne and salt for a tasty treat. On the other hand, make a chocolate mousse by blending Avocado with chocolate if sweet snacks are your thing. Besides, they have a limited prep time making it your next quick go-to snack.
Greek Yogurt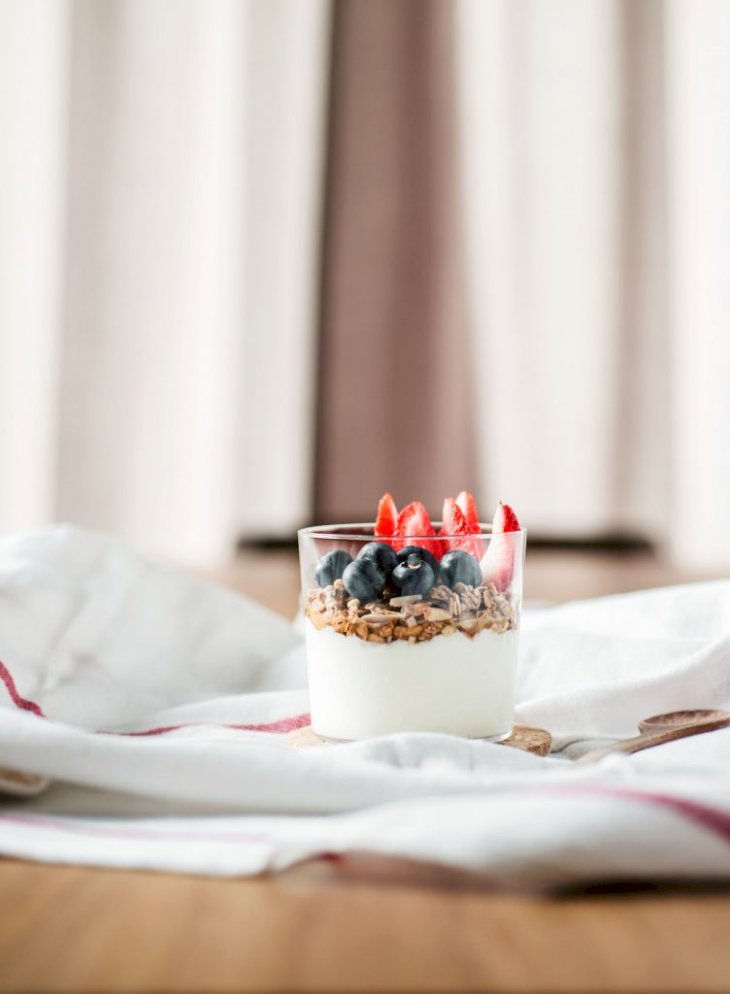 Photo by Tanaphong Toochinda on Unsplash
Flavored yogurt is great, but have you ever indulged in a cup of plain yogurt? The plain yogurt makes it the perfect base to combine fruit and other toppings without competing in flavor. Apart from this, it is loaded with probiotics which are great for the body.
Try a variety of toppings such as fresh fruit, nuts, or even berries. Use a variety of berries as they are packed with antioxidants, visually appealing, and a yummy addition. Get rid of snack eating guilt by indulging in these delicious, nutrient-dense snacks.
Oatmeal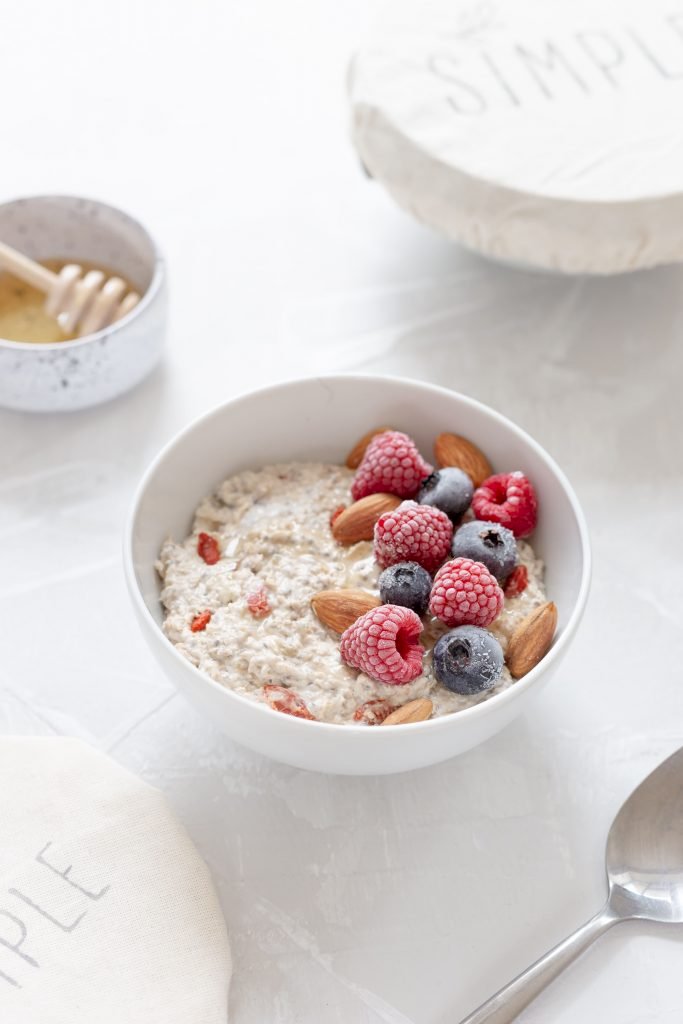 Photo by Olga Kudriavtseva on Unsplash
It's time to stop reaching for breakfast cereal and have oats instead. We all know that cereal is not only for breakfast and the same applies to oats too. However, before we tell you what to do with your oats, here is why you should be eating them.
Oats have large amounts of protein and sugar due to their ability to soak up water. Therefore, oats will suppress your appetite, making your next meal a smaller portion. Make individual cups and top them with fruits and spices for a tasty treat.
Apple Slices With Peanut Butter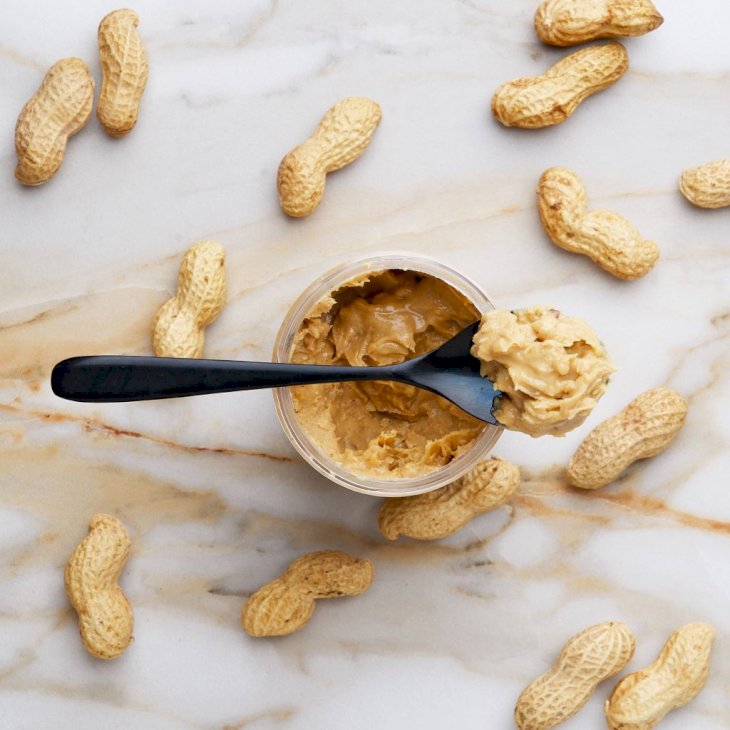 This snack is a dance of sweet and savory flavors. The sweet but tart flavor of the apples and the saltiness of peanut butter is a party for your taste buds. This snack also comes in handy if you're looking to satisfy your sweet cravings because of the fruit.
Eating fruit is known to assist with long-term weight loss. Apples are high in fiber, improve gut health, and reduce heart disease risk, so please, chomp away. However, peanut butter is high in calories, thus, indulge in moderation.
Almonds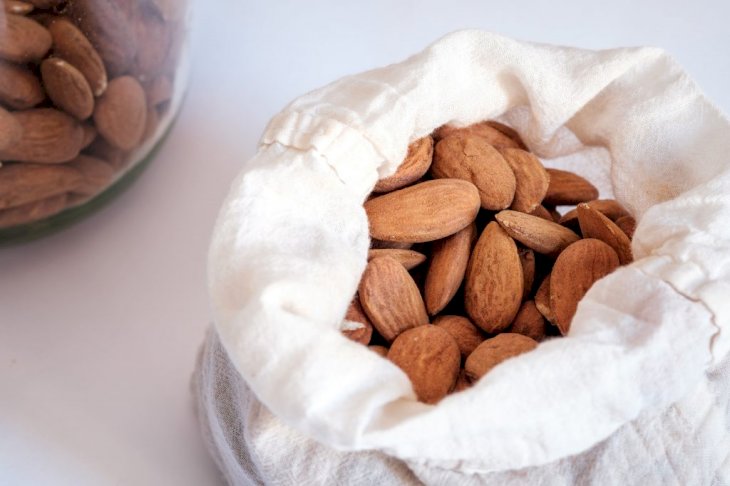 Photo by Corleto Peanut butter on Unsplash
This might be your next pantry staple. We understand if it gets difficult to put them down due to the mouth-watering nutty flavor. Taste aside, almonds are a healthy fat that has beneficial effects controlling blood sugar levels.
It has also been revealed that almonds reduce appetite, therefore, aiding in weight loss. So if you're on the go, pair almonds with dark chocolate for a great portable snack. Alternatively, if time is on your side, combine with cottage cheese and honey for a yummy combo.
Sweet Potato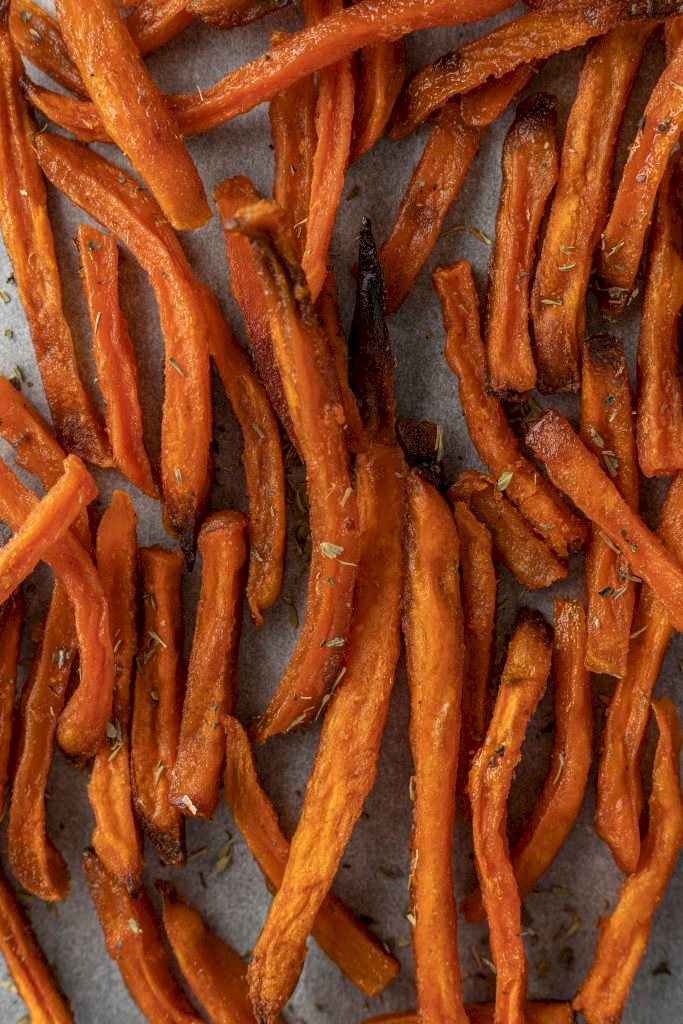 Photo by Sarah Gualtieri on Unsplash
It's time to place your potato chips aside and get a ton of sweet potatoes. Why a ton? Because you might not help yourself when indulging in this versatile food. Sweet potatoes are filled with fiber and have a high water content great for suppressing the appetite.
If you're craving something greasy, indulge in sweet potato fries. However, we recommend baking them for a healthy spin. Also, you can turn it into toast. Cut the potatoes into slices and bake them in the oven. With this hack, the bread will soon be a thing of the past.
Egg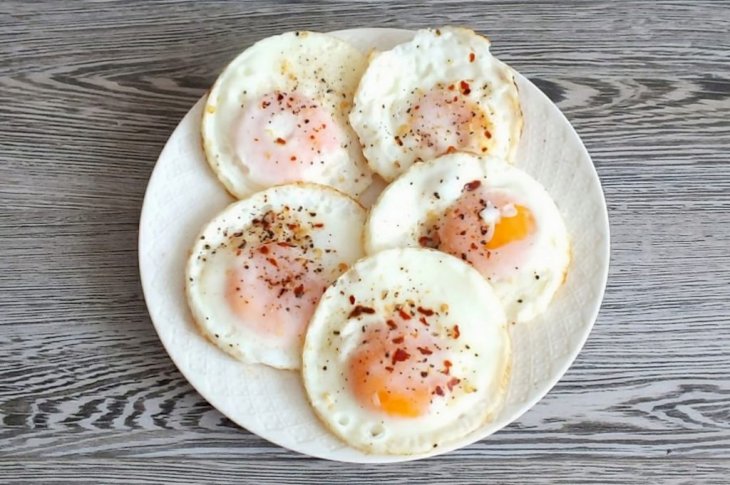 Photo by Pavel Subbotin on Unsplash
Eggs quickly transform their flavor with every meal. From boiled, fried, blanched, and baked, the preparation methods are endless. A bonus is that they are one of the best weight loss foods you can eat and are healthy.
If you're pressed for time, use your microwave to create one of the tastiest dishes, egg tacos! Use a mug and mix egg and cheese and serve with a wheat tortilla. With this, you will be guaranteed not to drool much during your next meal.
Smoothie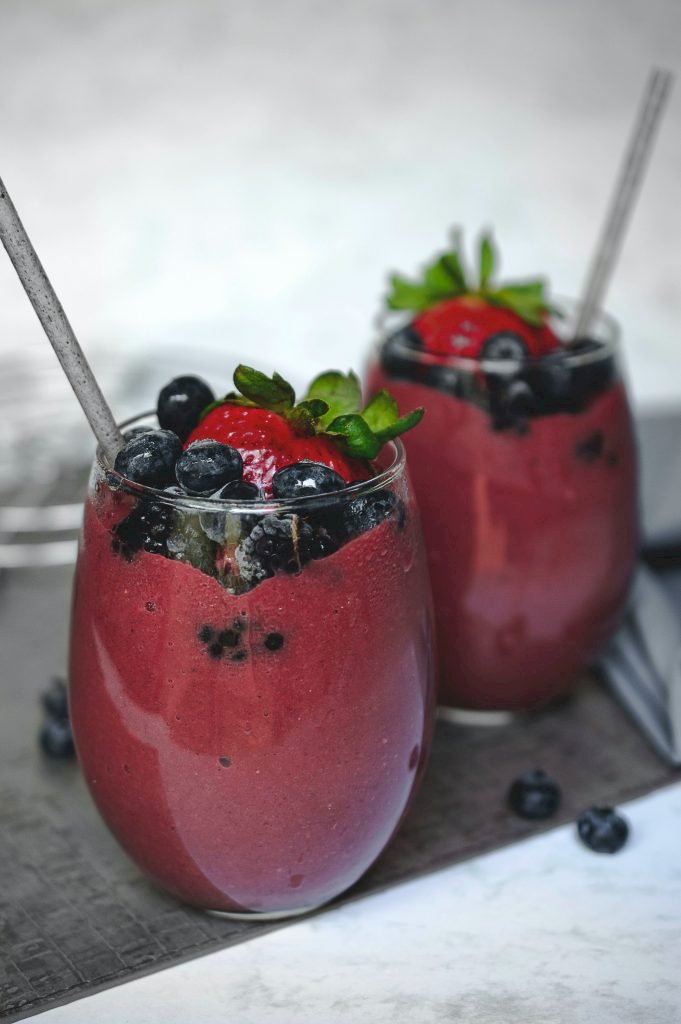 Photo by Sara Cervera on Unsplash
Whip out your fanciest bottle because it's smoothie time. You'll be the boss creating your tasty drink since the choice of vegetables and fruits are all based on your preferences. Besides, this is the best form of self-care since they pack a ton of nutrients in a single drink.
When it comes to smoothies, there are a ton of recipes to try out. Don't worry; all of them will leave you feeling full since they have a ton of fiber. Nevertheless, if you don't feel like trying out your chef skills, buy one, and your tummy and taste buds will thank you.
Cherry Tomatoes With Mozzarella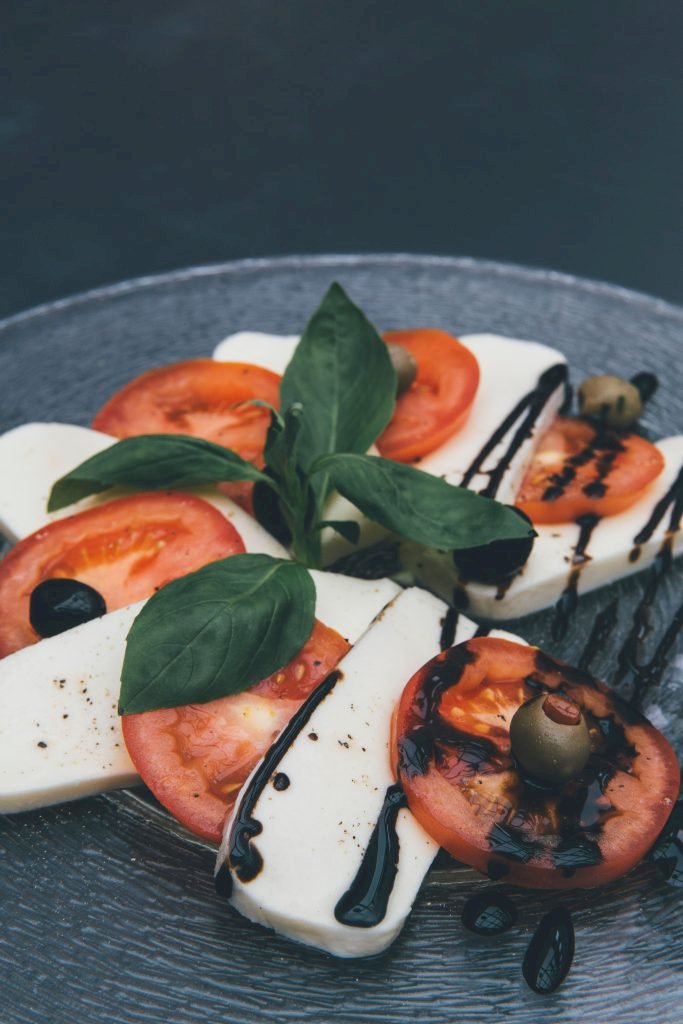 Photo by Markus Spiske on Unsplash
Put on your fancy hat and satisfy your taste buds with this Instagramable salad. We also love it because it's super easy to make, leaving long hours of food preparation behind. All you'll need are two tasty ingredients and a knife.
Tomatoes are a great antioxidant and can reduce the chances of getting cancer. On the other hand, mozzarella is excellent at increasing amounts of good cholesterol. However, for the cheese lovers, remember to go easy on the mozzarella.
Hummus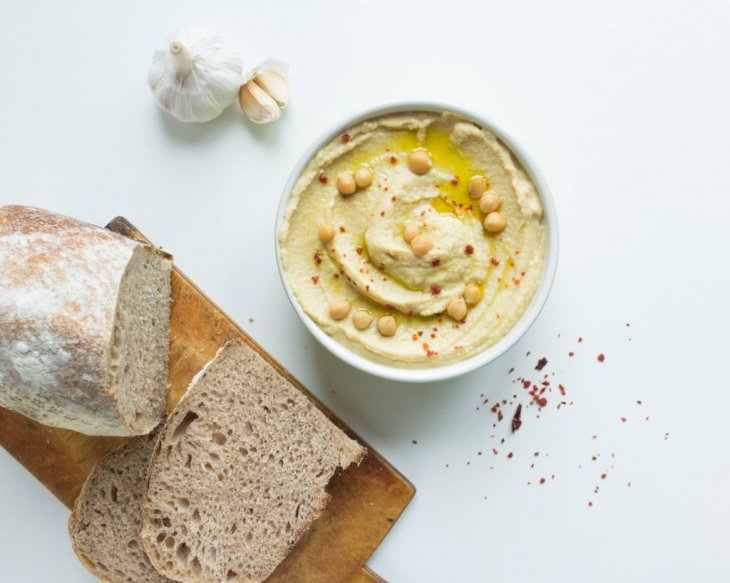 Photo by Nicholas Barbaros on Unsplash
Hummus will never miss an appearance at any gathering. This means it should also make an appearance on your afternoon snack list too. Eating hummus is a great way to incorporate legumes into your diet since it is a thick creamy spread made from chickpeas.
Hummus has a ton of benefits. It contains plenty of fiber, antioxidants, and healthy plant-based fats that will control your blood sugar levels. Enjoy your dip with carrots, raw veggies, or whole-grain crackers for a filling snack.