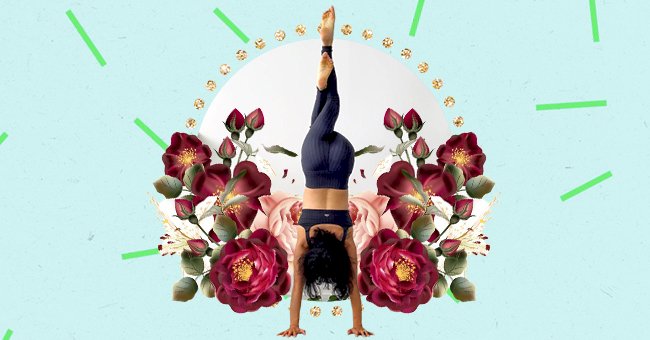 10 High Waisted Leggings Perfect For Gym
Feeling confident and comfortable while you squat, lunge, jog, down, or upward face that dog is an excellent, motivating factor to get you started and keep you going.
Your form and technique may be getting there slowly, but you're surely halfway there if you feel good doing what you do. I don't make the rules.
But really, feeling like your clothing fits and is fully here for you while you workout helps give you the confidence to stretch and strut, knowing that you are thoroughly tucked in. Here are ten high waisted leggings to work out in that promise to be there for you:
Women's High-Waisted Seamless 7/8 Leggings
These leggings are versatile, stretchy but fit like a glove over your body for good comfortable wear. They're also size-inclusive running from XXS to 3X and catering to petite, regular, and tall lengths. They've also got pockets.
Booty Leggings
You're probably already all too familiar with the sight of these viral leggings. If nothing else, these leggings will make your partner break a sweat.
Lululemon Wunder Train High-Rise Crop 21"
The internal draw-cord makes these beautiful pairs of leggings from Lululemon anti-chaffing. They still provide a breathable fabric to keep you going.
Alo Yoga Leggings
Loved by Kendall Jenner, Alo Yoga has a wide range of leggings in trendy patterns and colors to suit your style. They're also big on comfort.
Las Lunas Leggings
Funky prints and patterns because some days deserve something a little different from the usual. Onzie's selections of prints and colors are fun and chic.
Adidas Alphaskin Long Leggings
Adidas Alphaskin Long Leggings provide excellent support to keep you active and moving. You may also want to wear these while working from home.
7/8 Leggings
These are currently on sale at $41.21 and certainly worth considering. They come in four neutral colors, green, blue, white, and brown.
Power 7/8 Workout Leggings
You can do it all in these. These leggings are body-hugging and won't roll and slide as you go about your exercise at whatever intensity or level.
Gymshark Flex High Waisted Leggings
Gymshark is another trendy brand of activewear, and chances are, you've spotted their leggings on your feed at what point or another. They're breathable and comfortable.
Ayla Leggings
The caption reads "keep it colorful," and the brand sure does. For those who are into loud and proud prints and colors, here's a brand of legging for you.