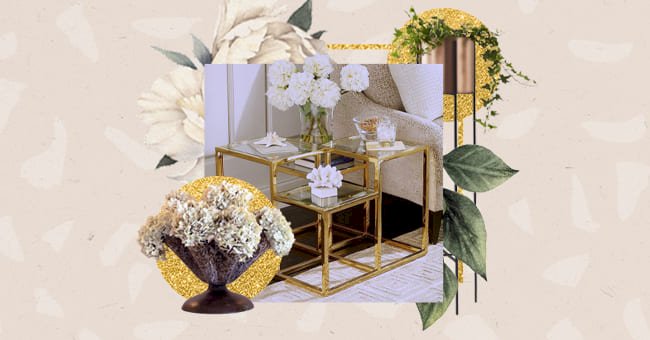 10 Home Decor Tips
We all want our homes to feel like a sanctuary, but many of us have no idea where to begin. Between feng shui and all the cushions, how do we turn our houses into homes?
You don't have to be an interior designer to know when space or item of furniture isn't working in a room, but you might have to be an interior designer to know how to fix that space and turn it into something beautiful.
You can almost transform a space with just a few essential items. This article is here to help you find key items and tips that will help you create your perfect space.
There are rules that interior designers use to make a space both beautiful and functional. One of these is the rule of threes, where every decor item you have in multiples should be displayed in uneven numbers.
Using design rules such as this takes the guesswork out of deciding how to display decor items. This can help you to transform your space in a way that will look classic and professional.
If you have a smaller space that you would like to broaden slightly, you could use light colors on the walls so that the area feels bigger. Darker colors can make space seem smaller than it is because it minimizes the appearance of the room's corners.
Your walls don't necessarily have to be white, they could be any light color, such as sky blue or lilac. As long as the walls are light and bright, you will achieve the desired effect of a bigger space.
You can use metals in a space to add some warmth to it. Metals allow for a space to feel cozier, especially metals like copper and gold. These metals can be mixed in any way you see fit, whether it's decor items or your home finishes.
Since your home is probably already finished with all its taps and light switches, the easiest way to mix metal is to add it to the decor. A copper side table in your lounge or a gold statement vase is the perfect way to add this look to your space.
Choose one piece of artwork that has caught your eye enough for you to want to design an entire room around it. This artwork will be the anchor in the room, and that piece will inspire all other decorative elements.
You shouldn't be afraid to be outlandish with this piece. It can be anything from minimalistic to an abstract of light and color, as long as you can design your room around it. It doesn't have to be large, but all the pieces you choose will have to match or complement it.
Adding fruit to space is an excellent commitment-phobe-friendly way to brighten the room up. You can change the fruit weekly, making it the perfect decor hack for anybody that has trouble picking and sticking with one design piece.
You can use any type of fruit as decor, as long as you make sure that the color or texture matches the space you're putting it in. You need to consider that although it can be changed easily, people will still be looking at it for as long as it's there, so it needs to look good.
While it's lovely to see the light and bright space, it can often start to feel cold and uninviting. The best way to balance this out is by warming the room up with cozier decor items that invite a homely feel.
This can be done by decorating the space with darker-colored cushions and throws. They will not only make the room feel warmer, but they look cozy and inviting. This will make the area softer and juxtapose the rugged features of the light walls well.
Anyone who says that the kitchen is the essential room in a house has wholly forgotten the bedroom's importance. This is where your sanctuary should be. You should feel safe and relaxed in your bedroom at all times.
You can do this by keeping the fabrics in your bedroom simple. Busier materials will lead to you feeling more chaotic, where a simple solid color on your sheets and in your en-suite bathroom will make you feel more relaxed. It's also good to have a signature bedroom scent that will allow you to associate your bedroom with relaxation.
Using mirrors in any place that isn't a bedroom or a bathroom might seem like a strange idea to some people, but mirrors can help decor in more than one way. It's a good idea to try and embrace the idea of having mirrors in unconventional places.
Having a mirror in your home's entryway or on a staircase tends to make the space more inviting than if that wall was left blank. A mirror can also make a small room seem much larger than it is.
Fireplaces tend to gather dust in the summer months or even year-round if you live in a warmer climate. You might choose to have the central heating switched on rather than using the fireplace to warm your home.
A fireplace is an attractive design feature, but often it becomes dead space. You can combat this by filling your fireplace with decor items. This is not to say that you should throw all of your homeless decors into the fireplace, but instead that you should fill the space with something beautiful like different-sized candles.
Too, often when we are designing a space, we stop at ceiling height and go no further. We put rugs down, choose furniture and pick artwork for every open space on the walls, but we always forget about the ceilings.
To add an extra design feature, don't forget to decorate the ceiling. This doesn't just mean you should pick the perfect chandelier. You can add an extra dose of glam to any space by adding wallpaper to the ceiling, too!