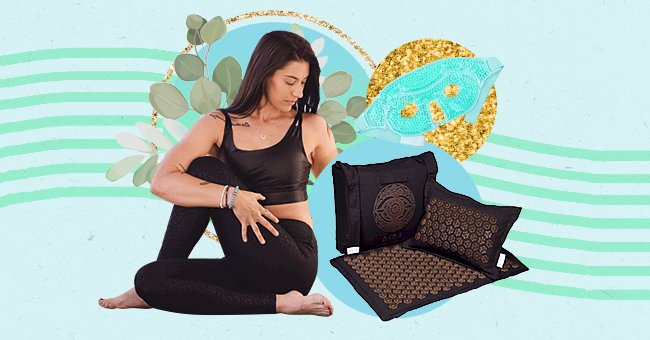 10 Home Gadgets To Help Reduce Anxiety
With the third lockdown wave holding us in house arrest and another possible one looming in the shadows, stress is a familiar feeling for nearly all of us. But you can curb your anxiety by taking help from innovative tools like acupressure mats, stress balls, and oil diffusers.
It might astonish you, but you probably end up feeling more strained when you tell yourself otherwise. Stress is a valid notion in the wake of the global crisis that has turned our lives topsy turvy, with no boundaries remaining between personal and professional lives.
Excess of anything has its repercussions, and the same holds for anxiety, which is commonly classified as a negative emotion. If you want to break free from the vicious stress loop, scroll down to find ten gadgets that will help bring down your anxiety levels.
1.ASAKUKI Wi-Fi Smart Essential Oil Diffuser
Essential oils are known to decrease anxiety as a part of aromatherapy, and they can be used directly on the body or diffused into the air to constitute a calm environment. This smart oil diffuser comes with seven different light colors, nebulizing mist models, and an auto-switch - all of which can be controlled by an application.
2.Ajna Acupressure Mat
Acupressure is a traditional technique that helps relieve the body and mind by focusing on pressure points found in the hands, feet, and other body zones. This Acupressure Mat contains around 7,000 ergonomic spikes to trigger pressure points and stimulate healing and soothing effects.
3.Degrees Of Comfort Cooling Weighted Blanket
Weighted blankets provide pain and stress relief and also uplift mood. Degrees of Comfort is a budget-friendly option and comes with two different duvet covers for both hot and cold sleepers.
4.Adult Coloring Book
Coloring is an effective way of relieving stress and focusing your mind on doing something fun and productive. This Adult Coloring Book features soothing patterns and designs, ranging from animals and flowers to paisleys and mandalas.
5.Hot and Cold Therapy Gel Bead Facial Eye Mask
This magical facial eye mask is your go-to relaxing tool for not only reducing stress and pain but also diminishing puffy eyes and dark circles. You can use it hot or cold, depending upon the kind of relief you seek.
6.Zyllion Shiatsu Back and Neck Massager
Body massage comes as a tranquil respite that soothes our physical pain and relieves our mind. This Japanese-style massager comes with different settings to control heat, vibration, intensity, and other functions - thus, providing a personalized massaging experience.
7.Circadian Optics Lumos Light Therapy Lamp
Placing sun lamps in your home is a brilliant way of getting your dose of secondhand natural light. This is especially true for people working from home because of the pandemic. Circadian Optics is a handy option that can be carried anywhere you go.
8.Secure Stress Balls On A String
Stress balls are handy tools that you can carry in your hands and squeeze to calm your mind. These secure stress balls come with a string that can be worn on your wrist, so you can always carry one with you.
9.Gamma Ray Blue Light Blocking Glasses
Blue light is a harmful wavelength emitted by our computer screens and smartphone devices that can affect our sleeping patterns. While boycotting these devices is not practically possible, you can buy a pair of blue light blocking glasses and curb sleep disruption.
10.Antsy Labs Fresh Fidget Cube
Fidget cubes aren't meant for kids only. Adults will find this handy tool as an effective way of relieving stress, and solving the puzzles will engage their minds and help enhance focus and attention.