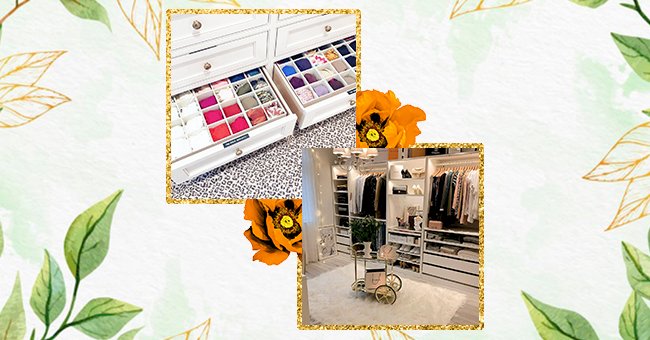 10 Home Organization Hacks To Try
By now, you've definitely caught on to the home organization trend. Netflix released "The Home Edit," and the world went insane to find acrylic storage boxes and clean out their closets.
Those of us who aren't as well versed in the home organization game might find it a little more challenging to start cleaning out our closets and even more challenging to decide how to organize it once we've done so.
This article is filled with home organization tips and tricks to make your home Instagram-worthy.
Use Magazine Holders As Pantry Storage
Turning your magazine holder onto its side can act as a storage unit. You can store a multitude of items in the magazine holder that are too cumbersome to look organized when packed individually.
You can cover the magazine holder in printed contact paper that matches your decor for your storage unit to look chic while remaining practical.
Cork Cupboards
Installing cork into the inside of cupboards is an excellent way to maximize the amount of space you have in there. It can act as storage for either small packets, reminder notes, or your measuring spoons.
Cork on the inside of your cupboards looks excellent and practical, and the best part is that the space in the closet can be used repeatedly in different ways.
Trash Bags
Trash bags tend to clutter up space pretty quickly because they unroll. This can be easily remedied by getting a trash bag holder. You can get these at most department stores, and they will organize your trash bags.
They would be perfect on the inside of your pantry or cleaning supply cupboard. You should ensure that they are installed somewhere easily accessible as changing the trash bag needs to be done frequently.
Use Office Organisers
Office organizers are an excellent way to organize your kitchen. It seems odd, but it truly works so well. You can use office organization for many things in your kitchen and pantry.
You can use office organizers to store your pans and maximize the space in the cupboard where you keep them. You could also use office storage under your sink to organize your dishwashing liquid and sponges etc.
Bar Carts
Bar carts are an excellent addition to your bar, of course, but they can be used in many different ways all around your home.
You can use bar carts and bedside tables to store more next to your bed. You could have your essentials on the top shelf and more miscellaneous items on the bottom. You could also use them in your bathroom to store fragrances and other everyday items on top while putting extra towels and washcloths on the bottom.
Drawer Dividers
Drawer dividers can be a bit pricey and for something that's going to be out of sight most of the time, you probably don't want to be forking over too many of your hard-earned dollars on them.
The solution is cardboard. You can cut up a cardboard box into your desired lengths or shapes and insert them into the drawers. They work excellently as drawer dividers and are fully customizable.
Towel Holder
Repurpose a wine rack into a towel holder. It's a chic way to store your towels that is also practical and looks stunning.
This hack is not for everyone as some people prefer to hand their towels on towel rods or have them tucked away neatly in a cupboard, but it adds an element of personalization to the bathroom.
Sheet Storage
Honestly speaking, how good does your linen closet look right now? Generally, our linen closets are an absolute mess. We have an easy way to solve that problem quickly and easily.
When you have finished washing your linen, fold it all up but save one pillowcase. Once you have folded everything up, place it into the pillowcase that you left aside. This way, there will be more space as well as more organization in your closet.
Shoe Dividers As Storage
You can use shoe dividers for almost anything. One of the best ways to use them is to hang them inside your cupboard doors so that you can access them easily. If you're storing your cosmetics in it, hang one in your bathroom vanity. If you're storing stationery in it, use the shoe divider inside the door in your study room.
This is an extremely versatile hack that you could use and change whenever you felt the need. Shoe dividers are, of course, a great place to store your shoes too, don't forget that.
Laundry Pegs
We hate it when our cables are messy or out of reach. They're always in the wrong place at the wrong time. This hack is the easiest and best solution for that problem.
Stick a laundry peg to your wall and peg your cables in there. They will remain in place and always be within your reach. This hack can be used for every kind of cable as the peg can expand as much as you need it to.