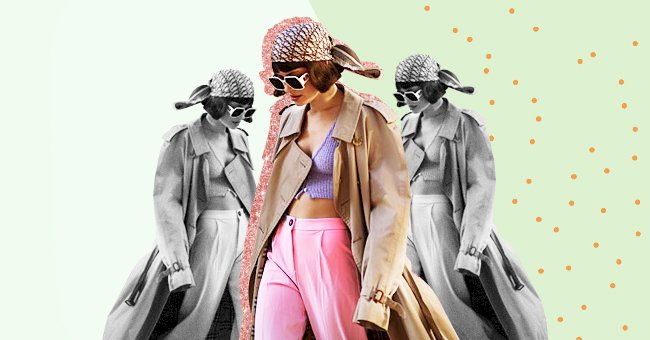 10 Instagrammable Loungewear Outfit Inspirations
Stay ready for Instagram at a moment's go with loungewear that's perfect for working from home or just hanging out on a casual day.
You may be home more often these days and trying not to fall into the schlump. You know, those all too familiar pair of sweats that go from body to laundry and then right back on to body, and so the vicious cycle goes.
Feel cute even when you're hanging around at home. These Instagrammble loungewear outfits may give you the inspiration you're seeking to feel cute at home.
Old Reliables
The grey sweats are the go to for comfort. Even so, they don't have to be a dreary drab. Make your old reliable go-to sweats fashion by opting for something with some embellishments.
Knitwear
Knitwear is warm, cozy and soft enough to feel free at home but also cute enough to hop onto an unexpected video conference or the random Insta post.
Fluffy Town
Head on down to fluffy town with a snuggly cardigan over an casual tshirt for the that warm, "lazy Sunday" post with your hot cocoa in hand.
Easy Coat
If you're looking for something a little more put-together, opt for a throw over coat. Just like that, home comfort just graduated to WFH chic.
Athleisure
A combination of athletic wear and leisurewear, athleisure is perfect for a generally easy day but ready for anything, like going out to run an errand or grabbing a coffee.
Athleisure On A Warm Day
Ditch the jackets and coats and pull-out your crop top on a warm day and athleisure is still ideal. If you want to up the fun, opt for statement tights with some eclectic prints.
Co-Ords
Co-ords are ideal for your Instagrammable home ensemble because they take the thought out of having to actually coordinate your outfit.
Add Some Details
Every outif can easily be elevated with some little details that can transorm the entire look. Reaching for a watch and a neckpiece can add that extra little bit to make you feel less dress, more fab.
Neutrals
Our first impulse is to grab some neutral s on cold days so why not? While you're at it, grab a beanie. Headwear often gets underestimated for all that it can do to a look.
Trendy
Sweatpants paired with a cropped black zipper jacket and a puffer jacket to finish off this trendy, cool look. This outfit will look great finished off with a pair of sneakers.