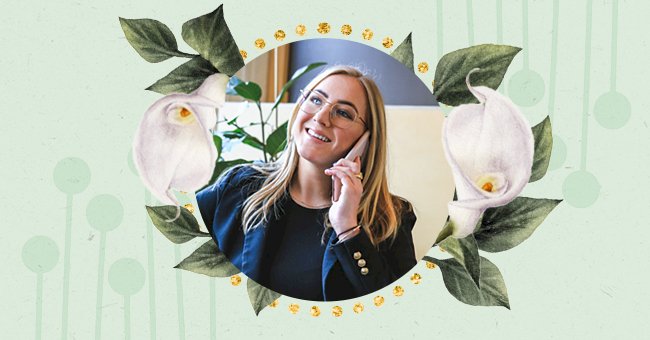 10 Items To Buy From Female Founded Brands
Does it make sense that men own the beauty industry? Not to me… But these female entrepreneurs are here to shift this paradigm and bring the power back to us. In this article, we listed our favorite brands founded by women and their best products.
We know that the beauty industry is massively targeted to women because our purchase accounts for 80% to 90% of the market. The funny thing is, even though we're the primary consumers, the majority of these brands are run by men.
Fortunately, this is changing. Female beauty entrepreneurs are rising and transforming and behaving like customers and changing beauty trends, habits, and standards. After all, who's better to understand our needs in beauty and skincare than a woman herself?
We'd like to share our ten favorite items (and brands) to buy from female-founded brands to celebrate this accomplishment.
1. Skin Perfecting 2% BHA Liquid Exfoliant - Paula's Choice
"Paula Didn't Join the Beauty Industry. She Changed It." One of Paula Begoun's main reasons to found Paula's Choice was that she struggled with acne and eczema, and all products were making her skin worst.
Her formulas are carefully supported and verified by extensive research, non-irritating and not tested in animals and all products contain antioxidants.
If your skin is sensitive and natural, healthy and glowy skin, you should try their #1 product worldwide + favorite cult exfoliant. It's said to clear and minimize enlarged pores, smooths wrinkles, and brightens the skin.
2. Super-Light Wrinkle Defense SPF 30 - Paula's Choice
Another beloved product from Paula's Choice is this multifunctional moisturizer with UV protection. If your daily moisturizer doesn't have SPF protection, you've just found a replacement! A must-have for an acne-prone skincare routine, this product has an age-fighting formula that protects and fortifies skin as well.
This super-light mineral SPF is recommended to women of all ages with sensitive, dried, and irritated skin. It's light-weight and sits smoothly on your skin. But because it isn't water-resistant, we recommend using it only in winter, fall, or spring.
3. Dermalquench Wrinkle Warrior Advanced Hydrating + Plumping Treatment - Kate Somerville
Kate Somerville, just like Paula, suffered from eczema, and now she's been helping women to heal and feel more comfortable with their skin. Kate also runs a clinic — her iconic Skin Health Experts Clinic in Hollywood.
Kate's tip: "If fine lines and wrinkles are your top skin concern, this is your morning and evening MUST. You'll see smoother, plumper, younger-looking skin with just one application."
Is it almost $100 worth it? Well, according to reviews, Kate's #1 clinic Oxygen treatment says yes: "I started with the trial size before investing $100. I saw a difference right away! Creases on my face were minimized after the first use. I now have the full-size bottle. I'm a believer; my skin looks great, and I love the herbal scent of it!" says one of the customers, Brandi G.
4. Limitless Lash Mascara - Ilia Beauty
One of a girl's best friends is a good mascara that gives us natural full long lashes look all day. The best thing about Ilia Beauty's award-winning and best-seller mascara are the ingredients — arginine to fortify the lashes and organic shea butter to enhance your lashes — all organic, 100% natural dye, cruelty-free and gluten-free.
5. Shea Body Butter - The Body Shop
Founded in 1976 in England by Anita Roddick — who has previously tried to run a hotel and a restaurant — The Body Shop was born a bath-and-body-product concept. Today, with stores in 61 countries, the company is well-known for its natural skin and body care product collection.
The Shea Body Butter is a classic best-seller with a 4.7/5 customer review. It's indicated for very-dry skin with 72-hours of moisture. This product is vegan, as most of the brand's products.
6. GOOPGLOW Morning Skin Superpowder - Goop
Gwyneth Paltrow isn't just a famous and talented Holywood actress. In 2008 she decided to venture herself as an entrepreneur and launched Goop — an online shop and marketplace for health and wellness products and lifestyle website.
Goop also has its lines for skincare, beauty, health, and wellness. Our choice is this powder shot and supplement to support your skin's health and reduce pollution, stress, and free radicals.
Simply mix a sachet with water and drink it every morning. Ingredients are vitamins C and E, grape-seed proanthocyanidins, and CoQ10, along with the critical carotenoids lutein and zeaxanthin.
7. Glass Skin Refining Serum - Peach & Lilly
One of the responsible for bringing KBeauty to the U.S., Peach & Lilly, won the 2021 Best of KBeauty Awards. One of the winners is Glass Skin Refining Serum — it treats all skin types and concerns such as redness, dullness, firmness, large pores, sensitivity, and the list goes on.
8. SKIN FETISH: Sublime Perfection The System - Pat McGrath
The queen of American fashion, Vogue's Anna Wintour, proclaimed her "the most influential makeup artist in the world." One of the most acclaimed makeup artists globally, Pat McGrath's been transforming the fashion and beauty industry for a couple of decades.
That said, we must include one of the brand's best-seller kits: a trio composed of a primer, foundation, and setting powder from the Sublime Perfection line.
9. A-Passion Retinol Cream - Drunk Elephant
With a commitment and philosophy to use only healthy and natural ingredients and remove the six components that are the root of all skin issues, Drunk Elephant founder Tifanny Masterson called them The Suspicious 6. By eliminating these products, they say, gives the skin a total reset.
"A-Passioni™ is a cutting-edge formula that combines 1.0% vegan retinol with nourishing,
superfood-rich ingredients to dramatically diminish the appearance of fine lines, deep wrinkles, and sun damage." Does it sound like a match?
10. Microshade Brown Pencil - Huda Beauty
Beauty influencer Huda Kattan found an empire of beauty, skincare, and makeup. Forty-seven million people on Instagram follow her, and the launch of every product becomes an instant hit, thanks to her loyal fans.
We brought the famous Microshade Brown Pencil, a super smooth pencil loved by all makeup artists and influencers. The ultra-fine 0.9mm tip, retractable brow pencil precisely defines, shapes, and fills the brows in all shapes and sizes.