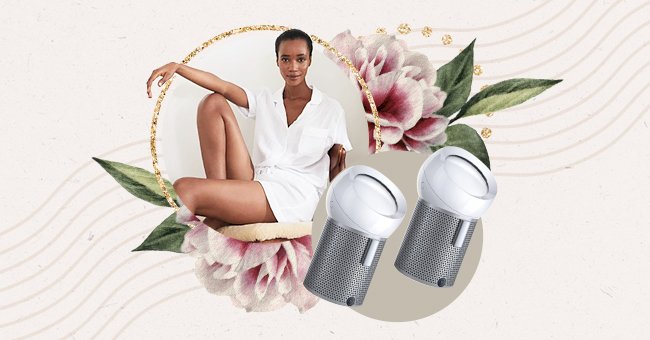 10 Items To Help You Survive The Summer Heat
There's much to love about warm weather coming in. But the longer days can easily become more restless when you're not equipped with the perfect summer survival items.
Popsicles, swimming pools, frozen cocktails, and sunset walks. Oh, how joyous can the warm be? But what might not be so pleasant is feeling like you're about to melt.
Keep your makeup and bearings intact this summer with these cool items to help you stay chill when it gets hot outside.
PerfeCore Eye Mask (2-Pack)
Price: $14.98
Gel bead eye masks not only cool you down but also soothe some of the tension you may be feeling in the area, which is more likely in the heat.
Hydro Flask Stainless Steel Water Bottle
Price: $30
This much-loved steel water bottle promises to keep your beverage cool for a very long time, even on the hottest of summer days.
JML Chillmax Pillow
Price: $14
Gone are the days when you had to flip your pillow to get to the cool side; now, your pillow stays delightfully cool through the night, helping you get your full night's worth of Z's.
The White Company Double Cotton Short Pyjama Set
Price: $92
The fabric of these summer-appropriate pajamas is lightweight and breathable. The classic white two-piece set is made from soft, thin cotton muslin.
Dyson Pure Cool Me Personal Purifier Fan
Price: $422
This desk fan is in high demand, and not only because it looks modern and chic, but you can also focus the airflow where you want it to go. Thankfully, it also purifies the air; it's ideal for people with certain sensitivities like hayfever sufferers.
Hanes X-Temp Hipster Panty
Price: From $7
The heat can cause restlessness which is only exacerbated by uncomfortable underwear. The panties promise to hold their shape while wicking moisture and keeping you cool and comfy.
Milk Cooling Water Stick
Price: $400
When you need a refresh, particularly for the skin under your eyes, grab these hydrating stick spiked with caffeine to give you a cool wake-up. It also helps improve skin redness.
Popsicle Sleeves
Price: $8
Summertime means it's also time for the much-loved cold and colorful treat that never gets old. These popsicle pouches allow you to turn your favorite drinks into an icy snack.
OPOLAR Handheld Misting Fan
Price: $18.99
A fan is a very basic go-to when the heat strikes, but a hand fan with an additional misting spray to keep you extra chill is next-level coolness.
Charlotte Tilbury Airbrush Flawless Setting Spray
Price: $22
The heat can take a toll on your makeup, causing it to shift and "melt" as the day goes on. As such, it would help if you had a good setting spray to keep your hard work intact.