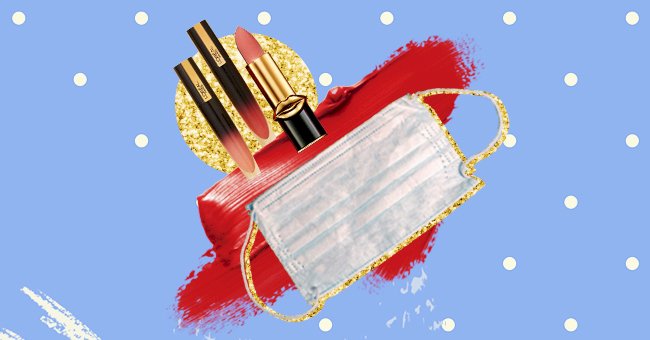 10 Lipsticks That Will Stay Intact Underneath Your Face Mask
Wearing lipstick can be that little mood booster you need in your day. Here are ten lipsticks that'll stick around with you even under a mask.
A lot of our makeup routines have changes in a few ways. For one, we've simplified routines, and secondly, we're paying a lot more attention to the top half of the face because of face masks.
Perhaps this change has made you miss wearing lipstick, but don't despair because there's a wide range of non-transferable lipsticks that you could opt for that will stay intact under your face mask. Here are ten of them.
Dior Addict Lip Tattoo
This lipstick promises to stick around just like tattoo. It feels light on the lips and won't smudge all over your mask leaving you with messy lips.
The Lip Bar
This lipstick goes on gloss and dries matte while offering long lasting stay. Katie Becker, a beauty and health director told "Elle" how even after a grocery run on hot day, this faithful lipstick stuck with her throughout.
L'Oréal Paris Rouge Signature Lightweight Matte Lip Stain
Bella Cacciatore from "Glamor" shares how the liquid lipstick doesn't have that annoying feel that many other liquid lipsticks have, making it easy to wear. In addition, it boasts an impressive staying power even under a face mask.
Shiseido VisionAiry Gel Lipstick
Not everyone is a fan of matte lipstick, but buttery lipsticks tend to slip, slide and do just about everything you don't want it to do when under a face mask. However, Shiseido's formula manages to stay smudge-proof but still maintain it's creaminess for hours.
Rare Beauty Lip Souffle Matte Creme
Matte, lightweight, and full of color with various shades to choose from to fit your mood when you need that extra boost.
Pat McGrath Labs MatteTrance Lipstick
Firstly, how bold is this limited edition shade right here? "Glamor" reviewed the shade 1995 for wearing under a mask and while they say it may shift a bit, it mostly stays in place.
Beauty Bakerie Matte Lip Whip
Smudge-proof, water-proof and vegan. The applicator allows for a generous and convenient smear over the lips that will stay in place for hours.
MAC Cosmetics Powder Kiss Liquid Lipcolour
"...blurred, natural finish for those days where you'd rather keep it more simple underneath your mask."

beauty editor Thatiana Diaz tells "The Strategist"
Glossier Generation G
Buildable and moisturizing, here's another alternative to matte and liquid lipsticks. If you're looking for something a little less bold but still there, this is the smudge-proof stick for you.
Maybelline Superstay Ink Crayon
A great value for money buy if you're looking to look good and feel colorful on a budget. The Superstay Ink Crayon comes in various shades and won't crack to give you hours of wear.