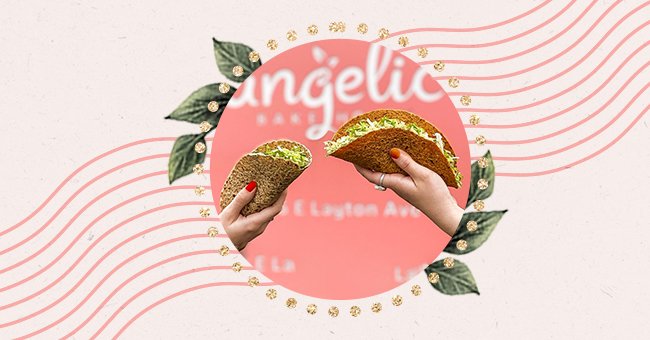 10 Low Carb Wraps That Are Actually Delicious
Get all of the versatility you love from a wrap with fewer carbs with a tortilla wrap that doesn't compromise in its deliciousness.
Low carb wraps are a great way to enjoy a tortilla wrap while reducing your carb intake. You can easily enjoy these for lunch or a quick midday nibble.
For those looking for low carb alternatives, these warps are some of the best to try and come highly rated by reviewers:
Wrawp Organic Veggie Wraps
The Wrawp Organic Veggie Wraps these grain-free wraps are made with actual vegetables like spinach, coconut, and turmeric.
NUCO Coconut Wraps
Amazon rates these wraps the number one best-seller in tortillas, which should tell you something. Reviewers have given these wraps high praise.
The Pure Wraps Paleo Coconut Wraps
These wraps are made with three ingredients; coconut meat, coconut water, and Himalayan salt. A pack comes with eight wraps.
Angelic Bakehouse's 7-Grain Wraps
The seven-grain wraps are made with wheat berries, quinoa, millet, oat groats, barley, rye berries, and amaranth. The ingredient list includes whole wheat flour, wheat gluten, agave, and oat fiber.
Cauliflower Flatbreads
Cauliflower is a highly versatile food. Along with cauliflower, these flatbreads are made with egg whites and mozzarella cheese.
Mission Carb Balance Soft Taco Flour Tortillas
If you enjoy flour tortillas, these soft tortilla wraps come with eight wraps in a pack. The reviews are mostly positive about these wraps.
Toufayan's Organic Sprouted Whole Wheat Wraps
Toufayan's is a family-owned business that's been around for over nine decades. These wraps are made from organic wheat and sprouted whole wheat flour, water, sunflower oil, and salt.
Caulipower Viva Cauliflower Tortilla
Easy to fit into a Keto diet, these wraps are made from cauliflower, chickpea flour, and cassava flour. A pack comes with eight wraps.
Ole Mexican High-Fiber Low-Carb Flour Tortillas
The Ole Mexican High-Fiber Low-Carb Flour Tortillas are much-loved tortilla wraps that include six individual wraps in a pack.
Flatout's Foldit 5 Grain Flax Flatbread
You'll find listed triticale, rye, millet, buckwheat, and oat fiber on the long list of ingredients. These wraps are comparatively high in fiber.