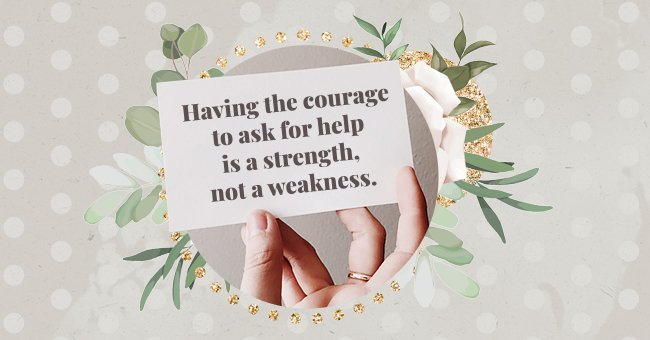 10 Mental Health & Wellness Resources For Asian-American Communities
In Asian cultures, having mental illness is usually overlooked and considered taboo. When eventually diagnosed, the symptoms manifest as physical instead of psychological.
In Asian families, mental illness is often underdiagnosed because the community turns to traditional healing methods when psychological symptoms present, leading to the mistreatment of symptoms; the psychological symptoms become physical. Physical symptoms of stress on the body include stomach pain, panic, and self-consciousness.
Because these illnesses are often treated incorrectly, it's essential to have resources openly available so that when people go out and look for help, they get the proper treatment. Here are ten mental health and wellness organizations aimed at helping Asian-Americans receive the best possible care!
1 The Asian Mental Health Collective
Mental health issues affect the community as a whole, with discrimination during the Pandemic as prevailing racial issues, resulting in severe hate crimes. The Asian Mental Health Collective is an organization amongst the many combating mental health in the Asian community and makes discussing mental health illnesses normal amongst those in the community. Besides offering services to helping Asian-Americans suffering from the stigma, they're promoting these mental help services internationally!
2 The Asian Mental Health Project
This project is an excellent service to the community and engages the community through live events. Combatting the stigma that mental health is taboo, all the while providing help to those in need. This organization was founded by Carrie Zhang and has a vast network of available therapists. The organization goes further to check-in with the community every week, trying to find out what issues they may be facing that act as stressors and could lead to a breakdown.
3 Brown Girl Therapy
An organization aimed at South Asian Women as well as all women of color as experiences in these communities are pretty similar. Most people are scared of seeking help for their mental health, but Brown Girl Therapy provides information about how therapy works so that people know exactly what they're getting themselves into. Many might think that therapy is focused on bridging a divide between tradition or culture by using Western Therapy, but the information shows you that it's focused on treating you with your wellbeing as your primary focus!
4 The National Asian American Pacific Islander Mental Health Association
Founded back in 2001, The NAPIMHA has been an advocate for suicide prevention, providing exceptional standards of help. Assisting people and encouraging them to go out and look for assistance when in need. Enabling patients and the community to use the resources at hand and create a healthier environment to thrive.
5 Asians Do Therapy
Creating a platform to highlight Asian –American experiences with therapy, Asians Do Therapy helps remove the stigma that having a mental illness is something you should be ashamed of. Utilizing shared experience through well-known individuals who have sought help when they were struggling can help encourage others to find help, especially if someone they look up to is doing so! They also help you with a guide to finding a therapist that can cater to your individual needs! If you've sought help and would like to share your experiences, you are more than welcome to share your story!
6 South Asian Therapists
The South Asian Therapists focus on connecting the South Asian community with professional therapists. Many people in the South Asian community, especially women, have experiences that severely impact their mental health. What started out as a small project has grown into a vast international network promoting mental health; resources include self-help books that focus on boundary issues and connecting you to podcasts and journals that focus on self-care and overall wellbeing.
7 The Misfortune Cookies Podcast
A great podcast channel encouraging people to share their stories in order, helping others seek help and bringing light to normalized issues within Asian communities. Available on platforms like Spotify, Apple, and many other platforms, so even if you're living on the other side of the world, you can still access these great stories.
8 The Mind Health Spot
A group of mental health professionals from different backgrounds focuses on issues like oppression, marginalization, and injustice run by Laura Lu. She is also a practicing psychologist in San Francisco. Even if you're not someone who faces any of the issues discussed, it's an excellent platform to learn about the impact of these issues on a person's mental health, especially racial trauma situations.
9 Reflections With a Therapist
Centered around relationship-based problems and how to deal with these issues. Aparna Sagaram, a relationship and marriage therapist, regularly posts about conflict and boundary issues and helps people deal with other problems they experience in their personal relationships.
10 Project Lotus
This organization gives a perspective of dealing with minority issues from a younger person's view. They empower the Asian-American community and teach them the importance of mental health while inviting others in the community to share experiences and opinions on their platforms and podcast. They strive for success in breaking the silence and removing the taboo stigma of issues like depression and anxiety.