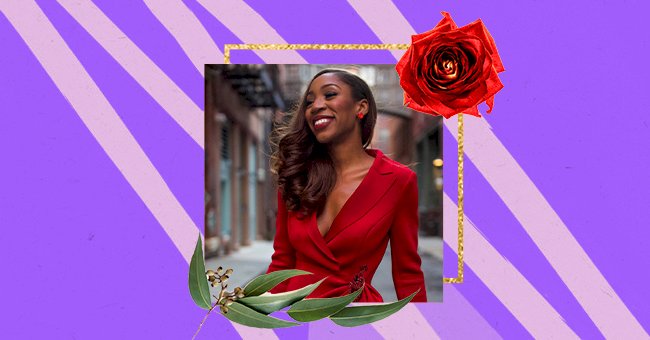 10 Monochromatic Looks To Elevate Your Wardrobe
The term derives from the Greek monochronos, which means "one color." Monochromatic outfits are outfits in the same color tone. That is, a beige jacket and dusty pink pants are also a monochrome style. The classic combination of black and white can also be attributed to it.
A monochromatic color scheme can be devoid of dynamics. It is possible to give it an image using the contrast of lightness and saturation and accessories or shoes. Thanks to them, you can create a stylish image without being afraid to look like a parrot.
Ready to add monochromes to your look and stay as stylish as ever? These looks will guide your monochromatic journey from spring to winter as well as inspire your style.
1. All White
White may be the presence of all colors, but it is always one of the best colors to start your monochromatic journey. Some women believe that an all-white look is dull or unimaginative, but style stars would beg to differ.
Recently, fashion lovers have broken fashion rules and now wear all-white well beyond Memorial Day and Labor Day. Wearing white never goes out of style and works for every occasion, except maybe as a wedding guest.
2. Black
Just like white, black represents the absence of all colors. This makes it a universal color that goes well with every other color. Black has always been associated with elegance as much as it has been associated with mourning.
However, every woman needs one or more pieces of black items in her wardrobe. Most significantly, the renowned little black dress comes in handy at all times. If you feel the black is too much, brighten up your look with one or two chic, colorful accessories.
3. Red
Red is the color of blood, lust, anger, sin, passion, desire, attraction, love, fire, and many other powerful representations. There is no other color as rich in its symbolism as red. When in doubt, wear red!
Red is aggressive, so be careful when styling red. It is best to keep the colors in one shade or a maximum of two shades so that you don't end up looking like a clown.
4. Black And White
Together, these two make the ultimate classic color combinations there ever has been. Not only are the two the most captivating mix of colors for an outfit, but the sharp contrast also results in a foolproof polished look.
If you decide to go for these two, play around with fit and texture. You can also choose to create an unusual balance between the two tones. Keep it edgy and sleek, and you will be sure to have heads turn.
5. Brown
The ultimate color of the fall season has always been seen as a dull color and tends to inspire little creativity amongst those that choose it. That is why it is essential to bring energy to your brown look by choosing to play with texture and different shades.
Once you start playing with various combinations, you will discover which shades of brown look best on your complexion and work well with your personality and personal style.
6. Pink
Pink has always been seen as a girly shade, and it has different shades to choose from. From seduction to confidence, this color represents different characters depending on the shade.
Although the right palette of pink and its various tones have different yet somewhat related meanings, this color still as a whole remains a symbol of love and femininity. It is one sure way to make a bold statement.
7. Yellow
Yellow reminds us of sunny days and naturally lights up a room. Accordingly, yellow is associated with laughter, happiness, optimism, and good times. While yellow is associated with mostly great emotions, it can be an intimidating color to wear.
From neon yellow to darker shades like mustard, adding the right shade of yellow to your outfit will surely give it a pop. Wearing a monochrome yellow attire is a definite way to steal all the attention.
8. Blue
Why be blue when you can wear blue? Blue, in general, is a calming color that symbolizes depth, stability, confidence, intelligence, loyalty, and strength.
The beauty of this shade, which has remained popular since it made a significant comeback in 2018, lies in its timelessness. By investing in the right shade of blue, you can wear them season after season and year after year.
9. Orange
A resulting hue from the combination of red and yellow, orange is one of the warmer shades of the color wheel. When it comes to styling orange, it isn't the easiest color to pull off as the wrong pairing can end up making you look like a fashion victim.
Orange is a bright, happy, energetic, and uplifting hue that tends to draw a lot of attention hence it is used in advertising and traffic signs. In Feng Shui, orange represents fire. It is also a color that is linked to the beauty of the setting sun, Autumn, and not to forget the TV series Orange Is the New Black.
10. Lilac
Lilac is a light purple color with a pink tint that applies to the color of the flower of the same name. You should not leave this color in the closet for springtime looks alone as it can be worked into your wardrobe all seasons long.
From the psychology of lilac, the color encourages emotional expression. It is also believed to help reduce aggression and anti-social behavior. Lilac can also increase energy and promote playfulness while avoiding confrontations. The uniqueness of the color implies a willingness to stand out and go against the crowd.