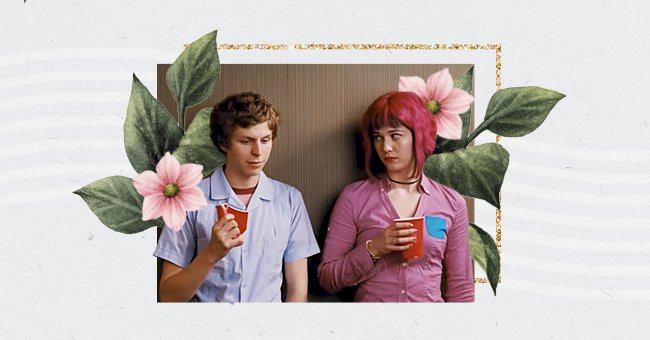 10 Netflix Comedies To Keep You Laughing All Weekend
Despite the doom and gloom in the news lately, you might need something lightweight to uplift your spirits. There is no better time to do this than with a laugh-out-loud movie(s) to devour over the weekend.
Having the thought is a great start, but deciding what to watch is a painfully long process. Also, don't get us started on the juicy distractions Netflix offers. You'll be too spoiled for voice and may find yourself losing interest.
So camp here if you're looking for a fantastic comedy. We've curated some pretty excellent films bound to fill you with cheer this weekend. Grab your popcorn and consider these ten Netflix comedies to keep you laughing all weekend.
Chef
Beware, you'll need a tasty snack as you watch this film. Chef follows Carl Casper (Favreau), who starts a food truck after leaving his previous job in a fancy fine dining restaurant with his wife, played by Sofia Vergara and best friend. Get ready for a heartwarming father-son relationship and a redemption arc that is so satisfying you'll be smiling all week.
Superbad
Ou might have already watched this raunchy coming of age film; however, there is no harm in going down memory lane for a good old laugh. Michael Cera and Jonah Hill play alongside each other, delivering a perfectly timed comedic story bound to send you down to giggle town.
Without any spoilers, the story follows best friends Cera and Hill as unpopular high school students about to attend college for the first time. As they prepare to graduate, the two concoct a plan to lose their virginity to the coolest and prettiest girls before attending college. It's got all the hallmarks of chaotic comedy, and you cannot afford to miss it.
The Lovebirds
The Lovebirds follows Jibran and Leilani, a couple on the brink of a break-up. However, while trying to figure things out, they accidentally find themselves thrown headlong into a murder case. As they seek to clear their names by uncovering the mystery, the couple is involved in a wild night that could rekindle their romance.
The Bling Ring
Ah, the early 2000s, when stealing from celebrity homes was a favorite pastime for high schoolers. The Bling Ring is a satirical film based on the very true story of a group of teen robbers breaking into Hollywood's most famous homes.
Strangely these teens are wealthy, which is baffling. The film follows the heists of celebrity closets as the group steals designer clothes, shoes, and diamonds. While their reasons are weirdly hilarious, settle in to watch the wild ride and Emma Watson's hilarious vocal fry.
Lady Bird
Lady Bird is a young adult film starring the ever capable Saoirse Ronan as the titular Ladybird. Ladybird is a spirited young woman trying to navigate her way as a senior year in Catholic school.
Like most coming of age films, the story follows Ladybird's friendships, family struggles, and the chaotic yet touching relationship with her mother that is at once profoundly emotional and hilarious.
Murder Mystery
Talk about a honeymoon gone wrong—Murder Mystery stars Adam Sandler and Jennifer Aniston as a married couple on a long-awaited vacation. However, as well-intended as the holiday is, their travel plans all change when they meet a mysterious stranger on the plane.
The charming stranger is super-wealthy, powerful and even extends an invite for the couple to stay with him on his yacht. Shockingly, the billionaire dies, and the pair become prime suspects in the murder case. However, as serious as the storyline is, you're in for quite a laugh.
Between Two Ferns: The Movie
If you were a fan of the humorous Between Two Ferns sketches, you must watch the feature-length film. Zach Galifianakis still stars as the awkward, bitter, and super ambitious talk show host who must embark on a redemption tour after nearly killing Matthew McConaughey.
Galifianakis must gain access to the world's very best performers and interview them for his network before he faces the ax. In true Between Two Ferns fashion, the cameos are star-studded. From Chrissy Tiegen to Benedict Cumberbatch, watch as Galifianakis ruins every chance he gets in a road trip that will leave you roaring.
Scott Pilgrim vs. The World
A cult classic in its own right, Scott Pilgrim vs. The World, is the live-action adaptation of a comic of the same name. The film stars Micheal Cera as the love-struck Scott Pilgrim, who has his eyes set on the mysterious Ramona.
However, to date her, he must first defeat all seven of her evil exes. The pair fight (literally) against all odds while unpacking their baggage to keep their new love. The battles are something out of a video game, the villains are hilarious, and Scott, above all, must learn an uncomfortable truth about himself.
Dolemite Is My Name
Dolemite Is My Name stars the iconic Eddie Murphy as the real-life Rudy Rae, a struggling comedian in the 1970's. When he creates a raunchy stage personality named Dolemite, he risks everything to take his act to the big screen proving his critics wrong.
The film is hilarious in a way that only Eddie Murphy can make it and is a terrific ode to the biggest star of the Blaxploitation era. If that doesn't convince you, perhaps the film's impressive online rating will.
To All the Boys I've Loved Before
You might have heard all there is to say about the sweet young adult film To All the Boys I've Loved Before, but it's worth a rewatch since all the sequels are out—nothing like a good romcom and a lazy weekend in. We follow Lara Jean, whose life turns upside down after realizing her letters to her crushes were posted.
When Peter, one of her crushes, confronts her, things begin to take an exciting turn. The pair decide to fake a relationship to make their current crushes jealous. However, it's not long until love starts to blossom.