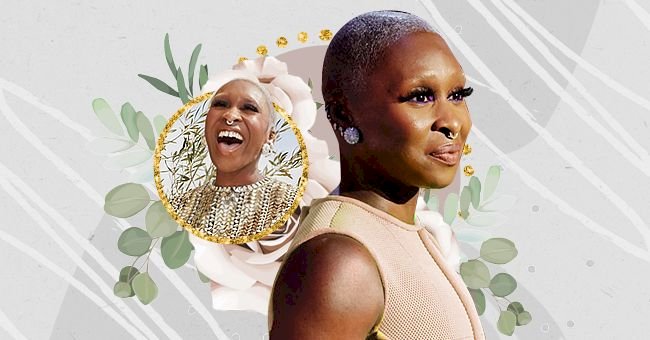 10 NoteWorthy Eyeshadow Looks From The 2021 Grammy Red Carpet
Awards season is always a high-fashion time of the year, with all the fantastic outfits and hairstyles we see coming and going from the red carpet. We fantasize about what it would be like to wear outfits like that.
An easy way to get some red-carpet-glamour in your daily life is to replicate the makeup looks you see on the red carpet. Hair and outfits are pretty exclusive to the stars as trained professionals usually create them, but most people can replicate a makeup look.
We have compiled a list of the most fantastic eyeshadow looks from the Grammy Awards so that you can bring some Hollywood glam into your life.
Halle Bailey
We love a good graphic liner, and this graphic floating liner on Halle Bailey is exquisite. The liner shapes the star's eye beautifully and ensures that that is where attention is drawn.
Having attention drawn to Bailey's eyes is her go-to, with her Instagram icon being a photograph of her eye. You can replicate this look with any liquid or gel eyeliner that you have on hand.
Dua Lipa
If you have brown eyes, you've undoubtedly heard that purple makes brown eyes pop. Dua Lipa just proved that theory. The star was dressed head to toe in shades of purple, down to her eyelids.
The pop of color in her makeup truly set the pops of color in her outfit off. You can replicate this look by simply adding some color to your daily makeup routine. You could even switch the color out for something that suits your eye color better.
H.E.R
Purple and yellow gold is a combination we didn't know we needed until H.E.R told us that we did at the Grammy Awards this year. The star wore a beautiful halo eye with the inner and outer corners of her purple eyes, and the lid is yellow gold.
This look is easy to replicate if you have two colors and a concealer nearby. All you have to do is add color to your eyes' inner and outer corners and then carve out space on your lid with concealer where you'll use a lighter color.
Jhene Aiko
A good smokey eye moment is always a vibe on the red carpet, but when it is coupled with a fierce cat-eye eyeliner, who can resist wanting to replicate the look at the home? It is a more formal makeup look, so it may be best to save this for a special occasion.
The look is easy to recreate if you have a steady hand. All you need to do is apply your smokey eye and then apply your eyeliner in a wing on the outer corner and drag the line down and past the inner corner of your eye.
Doja Cat
While Doja Cat's outfit was slightly different than what we're used to seeing her in, her makeup was gorgeous as usual. The star chose to go for a bold smokey eye and pair it with understated makeup on the rest of the face.
If you want to recreate this look at home, you don't have to use colors as dark as Doja Cat used, but you can emulate the makeup's shape and style. If you do choose to go as dark as Doja Cat did on her eyes, apply your foundation last to avoid black rings under your eyes.
Megan Thee Stallion
Megan Thee Stallion has three different makeup looks throughout the Grammy Awards as she was performing. Each of them was brilliant and based on the first look, which was a gold smokey eye.
Gold complements deeper skin tones beautifully, and it showed on Megan Thee Stallion. Her eyes stood out beautifully on the red carpet. This look is so easy to recreate at home that most of us have probably already tried it out.
Beyonce
They don't call her Queen Bey for nothing. Beyonce wore a classic smokey eye with smudged winged eyeliner. The look was gorgeous and traditional, and we cannot think of anyone better to have brought this look to us.
She was beautiful and radiant as she became the most awarded woman in Grammy Awards history.
Billie Eilish
Billie has become something of an icon in her own rite. She has become an inspiration to many young women worldwide as someone who stands for body positivity and women's rights.
While Eilish's fashion might be a bit on the stranger side of what we're used to fashion looking like, she is always dressed well, and her makeup is always stunning, albeit simple. Her Grammy's look is super simple to create because all you need is some shimmery eyeshadow and a good mascara.
Lizzo
Another star who absolutely rocked a Smokey eye was Lizzo. The star wore two different outfits, which were different colors, so her makeup consisted of neutral shades.
This is a standard Smokey eye that you could enhance by using white eyeliner for a graphic eyeshadow or simply adding some colored eyeliner to the waterline.
Cynthia Erivo
Cynthia Erivo has rocked every red carpet that she has been on this awards season. She has been in so many best-dressed lists that we've lost count.
Her Grammy's look was absolutely stunning, as per usual, and her eye makeup was exquisite. While intricate, the look could still be recreated at home with the right tools.